safety
,
turkey
,
vacation
— By
Roxib
on December 16, 2010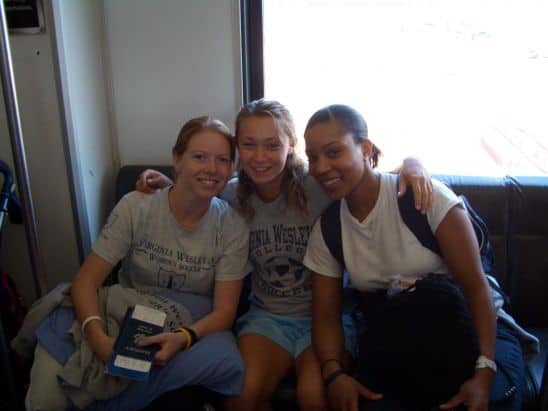 While the number of women travelling alone increases, most still experience their first voyages on the Internet. Before my first trip to Istanbul, I had read all the warnings and tips I could possibly find online, many of which scared me into thinking that Istanbul would be a frightening city where women were unsafe walking the streets during day, let alone being out at dusk! To all those women wondering if Istanbul is safe for them to visit as unaccompanied travellers, my answer is: YES! It definitely is. Most female visitors find Turkish people extremely warm, welcoming, accommodating, and helpful.
In November 2009 I travelled alone to Istanbul and stayed for just under a week. I loved the city and as this wasn't my first trip as a solo traveller, I was confident enough to take to the streets alone and was never afraid to ask for a table for one. I loved the city and have recommended it to all of my friends and family. I stayed in a lovely hotel just by the Tulip Mosque and found the area a lot safer than I had expected. I spent a lot of time walking around the old town and took the tram to visit all of the sights I wanted to see. I can see why the merchants at the bazaars and local stalls might seem intimidating and my advice is to keep your sunglasses on. This way you can see exactly what they are doing, while they don't know where you are looking. Often they assume that any sort of eye contact shows a willingness to buy.
On most nights, I was outside of my hotel until about 9 PM and thanks to Istanbul's liveliness, there were always people around and I felt very comfortable in my surroundings. Having grown up in London, I am used to being in a busy city during the nighttime and know how to keep myself safe.
While shopping or eating out, I found all of the staff very friendly. They were really polite and always greeted me with a smile. They chatted with me, asking me where I was from, what I was doing there, and how I liked Istanbul. I think that, as a common courtesy, it is important to make sure you are polite to people who are polite to you. If you're a female, you will, of course, attract the attention of young males. This attention is harmless, but it surely can be annoying. Also, there is a difference between general politeness and pushiness. If you feel someone is coming on too strong, make your excuses and switch seats or walk away. You don't owe those types of people anything and you should never keep yourself in a position in which you feel uncomfortable.
But as with all major cities, Istanbul has its pros and cons. Make sure to stick to the busier areas during the night and if you head off the beaten track during the day, always let someone know where you are–whether via emails to friends or by making your hotel receptionist aware of your plans! If you're travelling alone and you do find yourself in a situation that makes you feel a little insecure, introduce yourself to other Turkish women or families. You can simply start a conversation by asking a question. This informally includes you in their group.
As long as you take the same precautions you'd normally take while on vacation, you'll be fine. Enjoy Istanbul; it's one of the greatest cities in the world!
Roxanne Bridger is a travel blogger for Simonseeks.com, a community of travel experts, enthusiasts and celebrities sharing their tips on the best places to eat sleep and visit, ranging from the best nightlife in Amsterdam to thecheapest hotels in London.
Tags: bazaars, city-life, discomfort, istanbul, love of travel, love to travel, male-attention, pink pangea, safety, shopping, solo-travel, travel abroad, travel picture, tulip-mosque, turkish-men, turkish-women, vacation, wanderlust, women love travel