culture
,
Foreign Correspondent
,
israel
,
living abroad
,
safety
— By
Gili_Karev
on April 3, 2012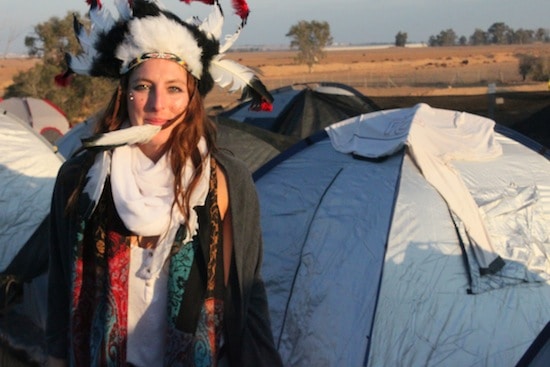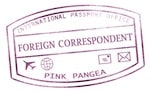 On the way home we marveled at the desert, the endless rolling plains of cream and black and red textured craters. The sun was strong and silent and we were happy. The remains of the weekend's trance music was ringing in our ears from the festival we'd left behind, our skin was matted with a thin layer of dust and our faces were the fresh bright red of brand new sunburn. It had been a weekend of escape from the urban jungle of Tel Aviv, an excuse to don a costume for the national celebration of Purim, Israel's holiday version of Halloween. Our senses had been titillated by the boundlessness of the desert sky, by the morning heat pouring into our tents, by the emancipation from the city and from exams and from the limits of time and commitment.
Unbeknownst to us, while we were dancing to the pounding beats of the DJ, Israelis in the south of Israel were running away from the pounding of rockets. While we were marveling at the Milky Way and the brightness of the Big Dipper, the Israeli army was retaliating wholeheartedly in the Gaza Strip. While we were drinking tea and discussing irrelevancies, Prime Minister Benjamin Netanyahu was addressing the nation with defiance and resilience. Talk of another war was circulating the country and we, blissfully uninformed, remained detached and unperturbed.
What's striking about this situation is that it's not out of the ordinary; in fact, it's precisely this ignorant indifference that allows Israelis to live the way they do on a day-to-day basis. While it's true that this specific circumstance caught us off guard–even if we had we been aware of the goings-on, the weekend would have looked no different. We would've still danced, still marveled and still mused, the subject of war an extended arm's length from our grasp.
I have no doubt that, were I to speak with someone living in Ashdod or Ashkelon or in the Gaza Strip, I would receive a drastically different account of their daily existence. I would hear true fear, true helplessness, true desperation. The reality of living anywhere other than whatever city is being targeted at a given point in the conflict is just that: as long as it's not happening to me right now, there's no use fretting over it. While perhaps to some this is callous, we realize that our powerlessness must be translated to anything other than despair. To succumb each time is to live constantly under an umbrella of morbidity, and frankly, life is simply too short for that.
Living in a country where the threat of violence is always clinging to its vast blue skies, what good does it do to constantly fear? What good would it do to ruminate over what may not be instead of enjoying what is–right now? The fact that war, hatred and terror surround us has brought us to a moot point: Yes, we know. Yes, we care. And most importantly: Yes, we will live each day to its absolute fullest, dancing and laughing and making sure that every moment counts.
As I write this I'm sitting on the roof of my favorite coffee shop in Tel Aviv, looking down at the bustling markets and the street performers and the careless flaneurs. The sun is hot and people are enjoying cold beers, chatting aimlessly about their job and kids and plans for the weekend.
The newspapers are bursting with reactions, photographs and updates from the Israel Defense Forces and the government. My friends from out of Israel are calling, sending e-mails, worried and flustered as they sit watching atrocities taking place a mere hour from where I live.
I turn to my friend sitting next to me, who is leaning back with his eyes closed against the blazing sun. I nudge him, "Hey, what do you think about everything going on right now in the South?"
He opens one eye lazily and lights a cigarette. "Same old, same old. You want another beer?"
Tags: ashdod, ashkelon, celebration, gaza strip, love of travel, love to travel, netanyahu, pink pangea, purim, rockets, southern israel, tel-aviv, travel abroad, travel picture, travel writing, wanderlust, women love travel