Teaching in Spain: My First Week in a Chinchón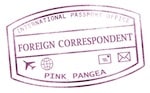 I have been in Spain only one week and already feel at home. I am 22 years old and working as an English teacher in a small town 40 minutes south of Madrid called Chinchón. I teach at a secondary school where the students range in age from 12 to 18. Chinchón itself is a beautiful town that has kept the old time village feel with its cobblestone streets and stone buildings. The town is more or less built on hills and at the top of one of the hills is a beautiful church which stands above the Plaza Mayor. Chinchón is most famous for its beautiful plaza, which is now filled with pubs, bars, restaurants and hotels. It is also famous for the sweet liquor, Anis, which is made in Chinchón and sold in just about any bodega or available to try at bars and restaurants.
Wine is very cheap everywhere here as it is made in nearby towns, and it's so good! I recommend trying them all but those in Alma is my favorite brand. It is not a terribly expensive place to visit–much cheaper than Madrid– and keeps with village or town pricing. Anything in the Plaza will probably be more expensive than other bars and restaurants on side streets.
Chinchón is a popular tourist destination on the weekends, especially for those who live in nearby Madrid. I have never felt threatened or out of place as a female or as an American. Everyone is generally really nice although not a lot of people speak English. Knowing basic Spanish should get visitors by with shopkeepers and hotels.
To get here, you simply take the 337 bus from Conde de Casal station in Madrid; one way is 3.50 euro. Buses run half hourly and hourly every day. It is worth at least a night or two visit!