How to Save on your Australian Adventure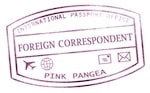 When it comes to backpackers, Australia seems to top the list as far as sheer volume goes. The longer I live here, the more I notice it also seems the most impractical place for a backpacker. It is so expensive. Hostels are expensive (and give hardly anything in return), island tours are expensive and buses and car rentals are incredibly expensive (especially if you are under 25). I just didn't understand how people could afford to long-term travel here.
After doing extensive research for our upcoming trip, I started to see ways in which I could cut costs and still have an amazing time. I started talking to other travellers, exploring blogs and online forums and it seemed like people had figured out small ways to make their money stretch in this massively overpriced monolith of a country.
The first thing I did while planning was map out where I wanted to go. Then I tried to find some bargains online. I wrote down all of the prices for the big ticket items I didn't want to miss: Whitsunday's sailing adventures, Fraser Island self-drive island tours and that famous sunset at Uluru. Then I went to backpacker travel agencies. They are littered all over Melbourne and Sydney's city centers. The way to spot them is by the large whiteboards outside the doors with lots of deals written in all capital letters. They're usually centered around where the large hostels are located.
How to Save on your Australian Adventure
How to Save on your Australian Adventure
Many of these places will give you the concession prices on the Greyhound buses and often throw in discount vouchers for hostels or free bicycle and surfboard hire. I shopped around, asked them their prices and finally found a place that I was confident had prices that gave me the best value for my money.
I did this other outrageous thing that I never would have done if I hadn't done my research: I asked for discounts. I asked for
discounts at the travel agency, and I got them. I asked for discounts with my campervan, and I got them. I asked for discounts with my flights, and they laughed at me. You're not always going to get something, but it never hurts to ask, and a lot of the time, you'll get some money off.
I learned something else from my research: many of these tour companies have a buffer that they put into the price specifically for those people who ask for a discount (or for the third party travel agencies selling their tours). So by not asking for a discount you are actually OVER-paying. Think about that next time you plan a holiday!
How to Save on your Australian Adventure