Pressured to Perfect My Russian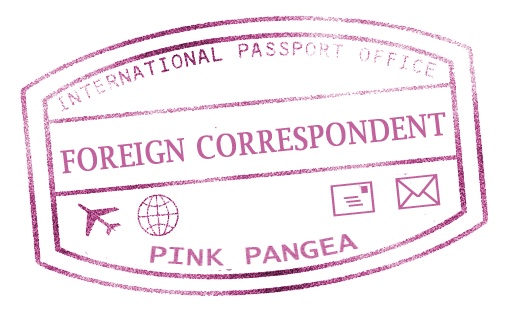 As part of my study abroad program in Moscow, I've been interning at the Bakhrushin Theater Museum.  It's quickly turned out to be one of most fulfilling aspects of my life here in Moscow.  I normally work at the museum when there are special events for the public, which is usually two or three times a week.
The most recent event was an evening devoted to the Spanish writer Federico Garcia Lorca and the reception of his work in Russia.  There was a reading of Lorca's poems, translated into Russian, and a talk by a Lorca scholar on the staging of his plays in Russia.  There was also a general program devoted to Spanish culture.  A Flamenco dancer performed.  There was a really amazing singer from Uzbekistan, who sang Spanish songs, translated into Russian.  I had the opportunity to socialize with all of the performers, and the musicians and we became fast friends.  They put on an impromptu concert of Ella Fitzgerald songs for me after I told them I liked jazz.
Pressured to Perfect My Russian
Working at the museum was difficult at first.  I realized that it was really the first time I had spent extensive time with Russians who didn't slow down or make adjustments for me.  They interact with me like I'm just another co-worker.
Last night, we all went to the theater together to see George Bernard Shaw's play "Pygmalion" (or "My Fair Lady" with Audrey Hepburn and Rex Harrison, as I know it).   I really identified with Eliza Doolittle this time as she struggled to learn proper English.  During intermission, my co-worker, also seeing the parallels between me and Eliza, turned to me and said, "Look, Jennifer, your comrade." While I laughed, it is hard and saddening at times when people point out that your language skills leave a lot (or almost everything) to be desired, but I always think of what my yoga teacher said once, "When you're out of your comfort zone is when you're learning."
So, I try to go to the museum as often as possible, hoping that the uncomfortable moments will eventually add up to a happy ending a la "My Fair Lady" when I impress Rex Harrison, or in my case, my boss at the museum, with my impeccable, or at least decent,  Russian.
Pressured to Perfect My Russian