Colorado River Trip: The Real Deal with Kira Rogowski
Tell us about yourself! What do you do when you're not experiencing the outdoors?
When I'm not experiencing the outdoors, I'm learning about the outdoors! I study Environmental Science at Colorado Mesa University. I also enjoy yoga classes, live music and boogying, and being a general hooligan with my best friends and roommates.
Tell us about your most memorable outdoor adventure. How long did you go for? How did you spend your time?
My most memorable outdoor adventure was definitely a five-day river trip that I went on with a group from school.
What were the highlights? What were the challenges?
Highlights: We had a layover day out near Black Rock on the Colorado, and we spent the whole day on the beach, inviting other rafters to come sit by the fire, play horseshoes, and construct a river sauna. It got real silly!
Challenges: Almost catching hypothermia on our last day through West Water. Also, I only (hardly) knew one girl out of the 12 people there, so breaking out of my comfort zone had to happen! And it did!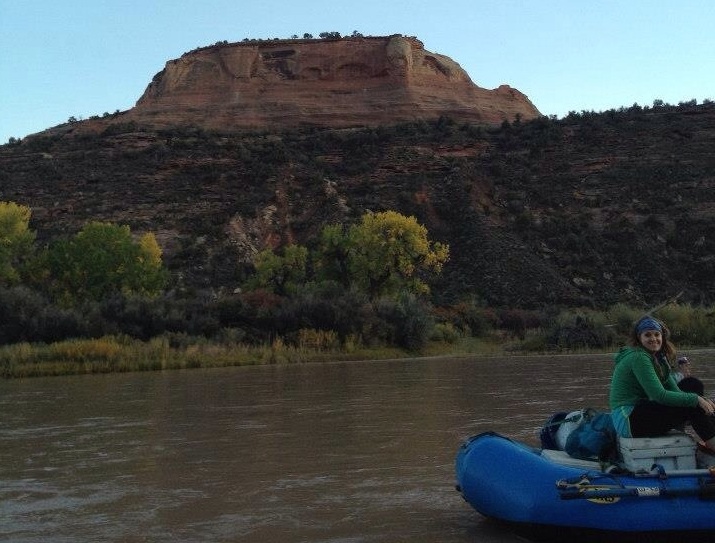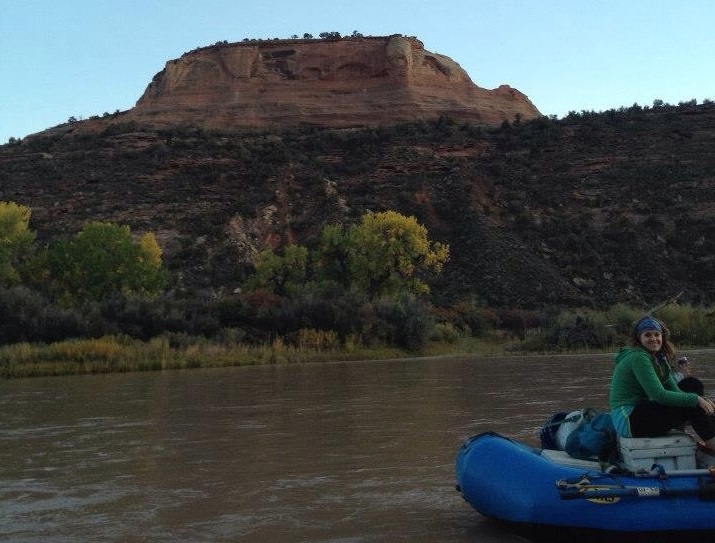 What do you wish you knew before you went?
Pack a wetsuit (even if you look like a seal)!
Any outdoor apparel/gear you'd like to recommend?
I bought my first pair of Chacos for this trip and love them dearly.
What's next on your travel list?
A drive through the Rockies to visit family for the holidays!