How Exploring Culture Helped Me Journey from Unemployment to Full Employment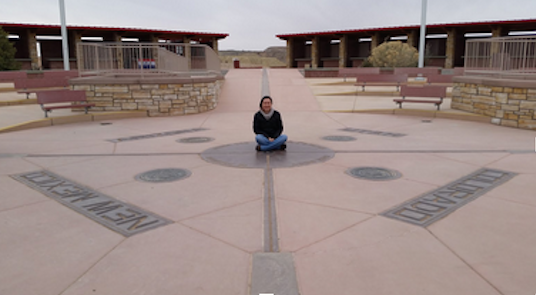 March 8th is International Working Women's Day. It is coincidentally my 6 months anniversary at my current position as a Student Activities Specialist at a community college in New Mexico. It's been quite the journey the last 16 months since I got laid off in Fall 2013. Having worked at my previous employer for 6 years, I learned the hard way that no company is truly loyal, and that layoffs do happen to the best of us. Sure, my mind went blank at the time but I took it as a positive step in my life and career to take the opportunity to find a job that I not only wanted to explore but also enjoy every step of the way.
Ten months of unemployment was not easy. It was mentally draining and my self-worth decreased mid way. There are, however, several learning steps I took to get to where I am at today.
How Exploring Culture Helped Me Journey from Unemployment to Full Employment
1. Build new skills
You may start to feel like there is only so much you can do after submitting countless applications in the so-called black hole–especially when you're not receiving any response. You can wait for society to give you a call, or you can spend your time polishing your resume and building new skills.
I went back to school two weeks after my layoff, to get a second masters degree in leadership. I took advantage of this opportunity as it was a part of my severance package. Going back to class gave me a routine to hold on to. It kept me busy while teaching me about the important skills I need to become a better leader in my field.
2. Reflect and understand more about yourself
I rarely made time reflecting on what I wanted when I had a full time job. I consciously made time for myself to reflect and attain to my emotional well being. Think about what makes you happy without the money or recognition. What truly makes you content? What are the top 5 values you cannot live without? The deeper you understand about yourself, the better it can help you during your interviews, so don't hold back. Really dig deep to understand what you like and don't like.
3. Find, keep, and cherish your support groups
Growing up as a Third Culture Kid, I learned how to keep contact with all my friends who lived apart at a very young age. It comes second nature to me to group my friends based on country, school, and/or organizations. Job searching is a long, tedious process that often times you have little control of. Support groups can help you open up different opportunities and build your network. It helped me to reconnect with long time friends and ask for their wisdom, their connections, and their time. I utilized my support groups to gain back my confidence and to share my stories of my journey.
Looking back, 'culture' is what tied the threads of my 10 months journey of unemployment to full employment. Every step I made, I observed, learned, and adapted to the many cultures around me. I learned and lived the culture of unemployment, explored my self-culture, built culture within my support group, and finally, expressed my adaptability in culture during my interview process.
Don't forget that every entity has its own culture whether it be corporate, school, friends, societal, countries, or self. Though I haven't traveled abroad in two years, I still keep my skills of exploration into new cultures with me at all times; like the ability to look at a new place with a new set of eyes, or to immerse myself into the new culture without first questioning it.
How Exploring Culture Helped Me Journey from Unemployment to Full Employment
I will say that my 10 months of self-exploration in route to my full employment was heavily influenced by my learnings through my leadership degree and my role as a Melibee Global participant. Melibee Global's division called MelibeeU offers tips of writing a resume for international education and how to negotiate my salary, and the support I received from fellow Melibee Global colleagues and the founder, Missy, was a tremendous positive reinforcement. To hear that MelibeeU was ready to offer the Cultural Career Cohort gave me a boost of energy, since what better way is there to pay my learnings forward by participating?
Unemployment is not fun and at times feels like its neverending. Believe me, I've been there. Do know that there are people in this virtual world that have been in the same boat, and can give you pointers to how they reached their ideal working cultures. If you're wanting to go deeper to not only learn about your own culture but also the culture of job searching within the field of International Education, sign up for the cohort. It's a bundle you don't want to miss since it compiles all that I learned and more.