How to Pack a Travel Medicine Kit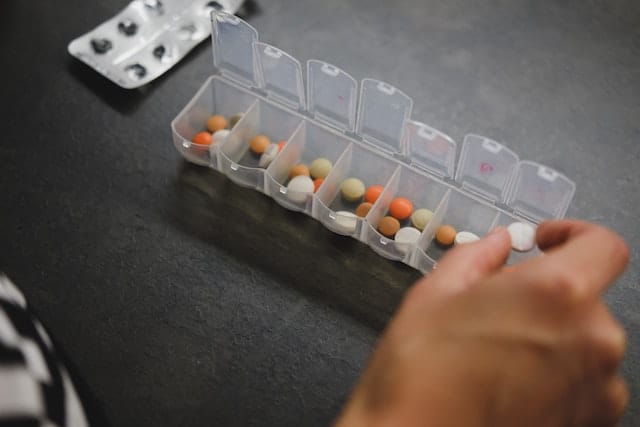 This summer was absolutely crazy for me as I took trips to two different climatic zones within a span of two weeks. One was hot and rainy Tennessee; while the other was cold and windy Illinois. The trips were fine–until I sampled a delicious fried octopus during my last night in Tennessee.
It was almost 2am when I returned to my hotel room. At around 4 am, I realized that my whole body was covered in itchy red spots. It was an odd hour to go out and get myself some medicine, especially because I didn't understand what was wrong with me.
Finally, when the clock struck 7, I woke my friend, who brought me to the nearby Walgreens. At the pharmacy, I learned that I was allergic to octopus. He gave me some heavy dose of anti-allergy tablets and told me to sleep on my way back to Houston.
Then, while waiting for a morning flight from Chicago to Houston, I suddenly found myself with a severe migraine! I realized that both of these instances would have gotten better quicker if I had a travel medicine kit with me.
Here's a list of what I recommend packing in your travel medicine kit:
How to Pack a Travel Medicine Kit
1. Sunscreen
While this isn't exactly medicine, it's very important to pack with you in order to protect against strong UVA & B rays.
2. Ibuprofen
Otherwise known as Advil or Motrin, this is my number one go-to medication for any kind of pain–toothache, headache , back ache, cramps….anything!
3. Phillips' Milk of Magnesia (in tablet form):
People tend to have a weak stomach during travel, and one of the problems they face is being stopped up. Milk of Magnesia will help with this. For gas/indigestion issues, carry a few Omeprazole tablets and you will be fine.
4. Benadryl
Even if you do not have any known allergies, I would recommend bringing along a few tablets or capsules of Benadryl. You never know when you might need it.
5. Sudafed (single-action pseudo ephedrine):
This can be a lifesaver for a sinus headache. Cetrizine is also helpful.
6. Bug spray
Especially when camping, this is essential to bring.
7. Volini Spray
Just in case you find yourself with a muscle sprain, pack Volini. It works wonders.
Pack all of these items in a Ziplock bag, and you'll be prepared for any mishaps along the way.
How to Pack a Travel Medicine Kit photo credit by unsplash.com.