Your Ultimate Packing Guide for a Tropical Destination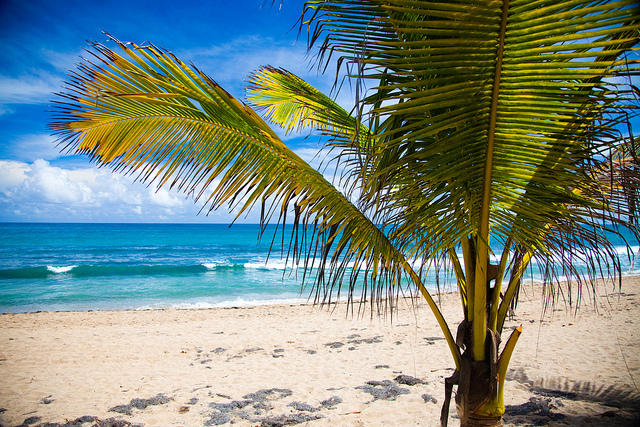 The tickets have been booked and your itinerary has been set for what seems like months now. This year, you decided that the holidays were going to be spent on the sandy beaches of paradise. But regardless of your destination, we're here to help you make packing just that much easier. We want you to unwind and celebrate in style, but also to remind you of the packing necessities. Whether you're heading somewhere exotic or everyday, here are the must-have for your tropical destination.
Swimwear
Bordeaux One Piece, $212
Each time I book a flight to my home island of Puerto Rico, I always spend a lot of money on a new bikini. I never regret it. Who wants to go on their first (or second) trip abroad with last year's bikini? No one. You'll be rocking a bathing suit for the majority of your trip anyway (hopefully!), so why not make heads turn as you strut your stuff down the shore?
Beach Read
We Were Liars, $10.79 (Hardcover)
From your favorite magazine to the latest bestseller, a beach read can be anything you'll love to read! Be sure to spend your time indulging in your book–and staying off of your phone as much as possible. You can talk to your friends about your trip once you're back home.
After reading an excerpt of We Were Liars, I just had to buy the full copy, but I won't give away any spoilers! It's been my winter break read, though I wish I was reading it on a hammock with the breeze blowing through my hair. It's a short book with a major twist!
Sunnies

RB4203, $155
My favorite pair of sunglasses, or sunnies as I like to call them, have been my Ray-Bans. But don't worry about having to spend so much on a pair. What you really need is something to protect your eyes once you're out and about, so the brand never really matters. We all have out preferences.
Tunic or Cover-Up
Ruffle Cover-up Romper, $54.50
We wouldn't want to be walking around in nothing but out bathing suit, now would we? Of course not! Let's face it, we can just as well throw on an old t-shirt. But if you want to make a statement in paradise, a tunic or cover-up like this is the only way to go.
Luggage Tag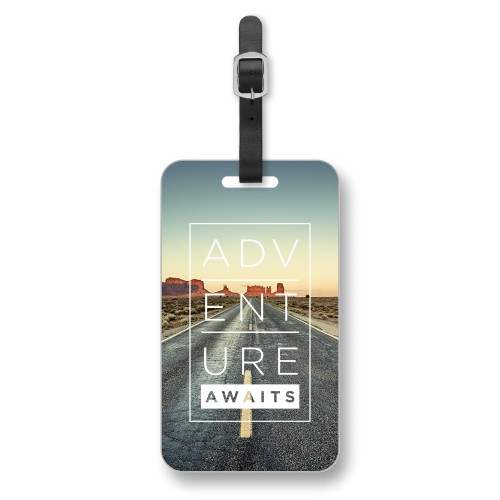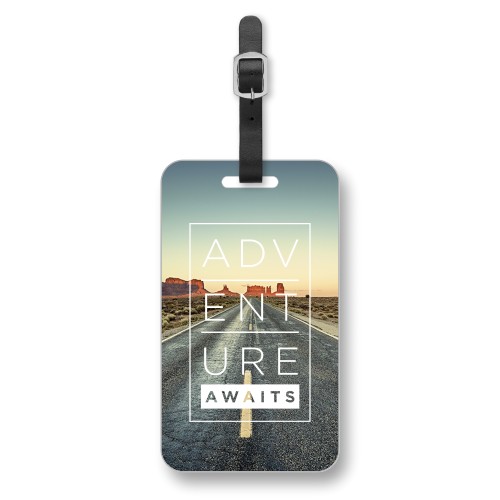 Adventure Awaits Luggage Tag, $9.99 (Small – $7.99)
I highly suggest getting some sort of personalized luggage tag for every bag you plan on taking. I usually don't fill out all of my information, though. The main reason I use it is to distinguish my bag from all the others. In fact, my luggage tags have my last name embroidered on them.
Protecting your skin from the sun should always be a priority. Don't let a bad sunburn ruin your vacation! Even I, with naturally tanned skin, get sunburns and start to peel. I've never gotten to the point of sun poisoning or sun blisters though and neither should you. Banana Boat is always my go-to brand for sunscreen and tanning oil. Their products smell amazing, are super affordable, and really work!
Sandals
BREE, $55
Whether you prefer sandals or flip flops, it doesn't really matter as long as you have something to keep you from burning your feet on the hot sand. They're lightweight and easy to take on and off.
Passport
Even if you know for a fact that you don't need a passport for your vacation, you should carry one with you anyway. Security is more intense than ever now, and you wouldn't want to find yourself in a bad situation. Don't order one if you don't already have one, but if you do, be sure to pack it.
Weekend Bag
Havana Sunflower Tote, $115
Because how else will you carry everything I just mentioned?
Beach Hat

Westerly Sun Hat, $19.95 (originally $115) 
A sun hat is yet another way to protect yourself from the sun. And did I mention what a fabulous accessory it makes? I'll be the first to admit it–I own more hats than I can actually wear, but at least it's one less thing to worry about when my next vacation rolls around!
Safe travels to everyone!
Top photo credit: Breezy Baldwin