How to Plan a Six-Woman Reunion Trip to Portugal (And Enjoy It!)
Two years ago, five of my best friends and I sat down to brunch the morning after our 10-year high school reunion. Our lives had scattered us literally around the earth: since college, the six of us had lived in nearly 15 cities across five different countries, and none of us had lived in the same place at the same time since we were teenagers. So we resolved to take a reunion trip together to celebrate our joint 30th birthday, giving us two entire years to plan it.
Super easy, right?
Well, maybe not super easy, but certainly not impossible, either. After narrowing down a world of destinations, we finally settled on Portugal in the middle of May. It turned out to be a perfect time to visit – the weather wasn't too hot, and high tourist season hadn't gotten underway. We spent three days in Lisbon, followed by three days in Porto, and then another three days back in Lisbon with a quick jaunt to a small town called Óbidos.
Here's a few key takeaways from the trip:
1. Maximize your budget
Portugal is significantly less expensive than its flashier Mediterranean neighbors. Food is fresh and local, and therefore pretty cheap. Lodging is reasonable as well – we found a great flat in the heart of Lisbon for roughly 90 euros per night (or less than 15 euros per person), and with two full bathrooms to boot (non-negotiable for six ladies). In Porto, we rented an entire townhouse for just 65 euros per night. You can easily splurge on fancier homes or hotels (or find cheaper accommodations too), but these homes were far nicer than equivalently priced hostels in other European countries.
We ended up booking through VRBO rather than AirBnB – while the site is smaller, it's 10 years older and more established than AirBnb, and the homes looked nicer for similar prices.
2. Eat well
Portuguese food is delicious, and you can eat like a queen. For breakfast, most of us ate a pastel de nata, literally "cream pastry," and a café, which is by default an espresso unless you ask for café com leite (coffee with milk, resembling an American coffee). These pasteis are the pride of Portugal and you'll find them in every pastelaria (or café). They're less like a cream puff and more like an egg custard nested inside a buttery, crunchy, flaky shell. Sprinkle some cinnamon on top for maximum effect.
For non-pastries (which cover savory fare as well, like ham and cheese, or duck stew pies), look no further than the water. Portugal has extraordinary seafood, and serves codfish in more varieties than you've probably ever thought about (grilled whole fish on the bone, in a pile of potato hash, in a cheesy creamy stew, etc.) But if you manage to run out of ways to eat codfish or want to switch things up, try the octopus. While there's no way to prove it, there's a common belief that the best octopus in the world comes from Portugal. Our group pretty much unanimously agreed.
3. Drink well
Have you ever wondered why port wine is called port? It's because it comes from Porto, specifically from the Douro Valley, a region about two hours east of the city. The sweet wine is regulated by the Port Wine Institute, and any glass of port you've tried likely came from there. We spent a day taking a tour of the valley (which is home to other excellent wines as well), learning about the port making process and sampling plenty of varieties (naturally). For the more athletically-minded, the Douro Valley is also home to a beautiful half-marathons every spring.
If you're still thirsty, try to squeeze in a day trip from Lisbon to Óbidos. The medieval town is surrounded by a wall that dates back to the 11th century, and you can walk around the entire perimeter. Óbidos is best known for ginja, a sweet sour-cherry liqueur, and is sipped in tiny cups made of chocolate.
Port makes a great souvenir or gift, especially since the stuff is easily two or three times more expensive in the United States (and ginja is hard to find, period). Be sure to save room in your luggage and prepare to either check a bag or carry on a lot of duty-free!
4. Line up logistics
There are at least three big logistical components to consider on every trip: language, transportation, and expenses. Fortunately, Portugal has a generous amount of free wifi, and pre-loading some services is a useful travel hack if you don't want to invest in a SIM card (though companies like Portugal Internet offer very reasonable SIM card rates which you can easily pick up at all major airports).
Portuguese people do speak some English, but there were a few times when we needed to talk to people who spoke no English at all. This came up a few times when using public transportation, which we found to be pretty reliable, but actually buying tickets took a little bit of work. Plan on getting to the train station early to get tickets to popular destinations like Sintra. As for taxis, try to avoid taking Uber: cabs are generally inexpensive and easy to hail, and the app is not approved by local authorities.
Finally, if you're traveling with a few friends, it's a good idea to discuss ahead of time how to keep track of group expenses and settle up. There are a few apps that do this, but we opted for Shortreckonings, a super simple spreadsheet tool that doesn't require downloading any apps or creating new accounts.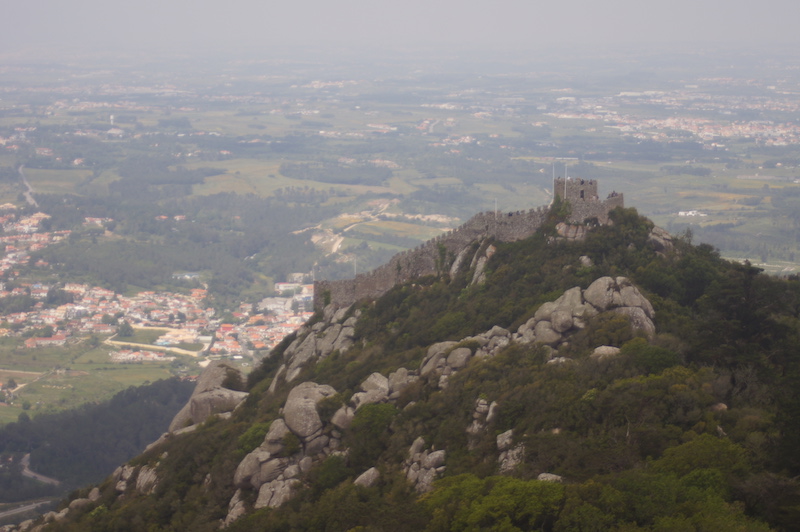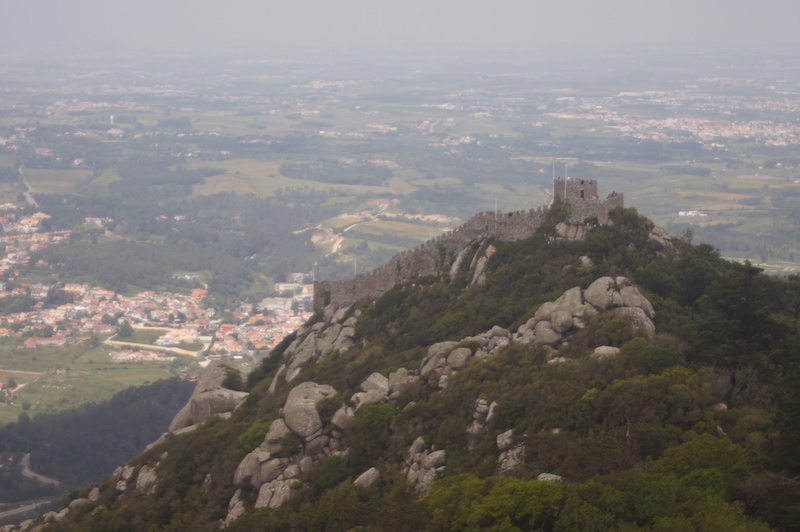 5. Enjoy the culture!
Several friends had told us that Lisbon was a lot like San Francisco, but European. This is pretty accurate. The weather is temperate, the city is full of charming streetcars that ride up and down its earthquake-marked hills, and the city's iconic 25th of April Bridge was designed by the same architect who designed the Golden Gate Bridge. But beyond the superficial similarities are centuries of history shaped by maritime exploration and cross-cultural exchange. The traditional architecture is decorated with tilework painted with techniques imported from Asia in the 1400s, while late-night bars play fado, a type of traditional Portuguese folk music often about life at sea. You can also still see remnants of Moorish castles in Lisbon and Sintra.
Even with ten days in Portugal, there was still plenty we didn't have time to see. We missed the Algarve, the southern region of Portugal known for its beautiful beaches, and we didn't head north on the Portuguese route of El Camino Santiago, a historic 108-km pilgrimage to Spain. Consider them filed away for another trip!
How to Plan a Six-Woman Reunion Trip to Portugal (And Enjoy It!)