Gaining Clarity: A Writing Workshop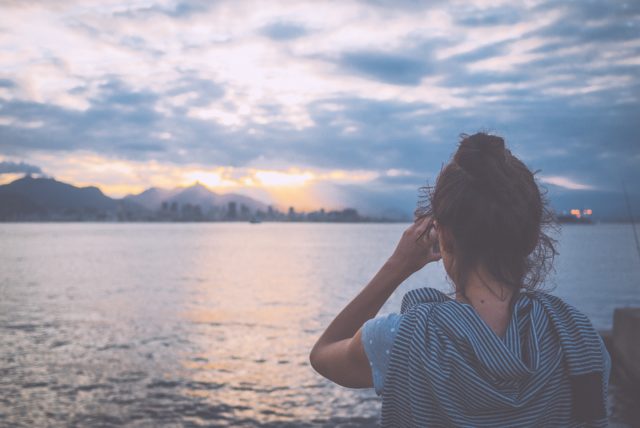 This workshop is designed for those of us who are ready to gain clarity in an area of life in which we want to move forward. From our career paths, to writing projects, relationship choices, to moving to a new location — clarity is key. Once we gain clarity on the topic, the "how tos" begin to reveal themselves. When we try to jump to "how tos" before untangling our thoughts and opinions, we often feel overwhelmed, helpless, or inefficient. Clarity allows us to set up an action plan to produce the results we truly want, and feel empowered throughout the process.
During the Gaining Clarity Writing Workshop, we will:
Participate in three transformative writing activities

Articulate what is underneath our desire to move forward in this area of life

Create a plan for what's next based on the insights revealed through the three writing activities

Receive feedback from a group of international women writers

A recording of the workshop will be available for all participants.
After completing workshops, women have written for major publications, launched their own blogs, or continued to write in their journals. Others have simply enjoyed trying something new.
The Gaining Clarity Writing Workshop will be facilitated by Pink Pangea Co-founder Jaclyn Mishal.
Date: June 4, 2017
Location: Online
Time: 12 PM EDT – 1 PM EDT
Cost: $15
Register here:
Read testimonials from Pink Pangea writing workshop participants here.
"I came out of it a different person than I went in…[Jaclyn] made us linger in our discomfort long enough to compel us to make a change. In fact, she had to relinquish control in order for it to be a catalyst. That's a mark of a great teacher." – Stephen Elliot
"The workshop provided a safe and inspiring space to think about my own writing, and hear from other travelers and writers. I came away with some concrete tools, and an idea or two for future pieces!" – Rachel Romesburg Rice
"I love traveling. And I love writing. So when a friend told me about the Pink Pangea writing workshop, I went right away. And it opened a new sphere of writing for me." – Britta Kollberg