Must-See Sights in Manila, Philippines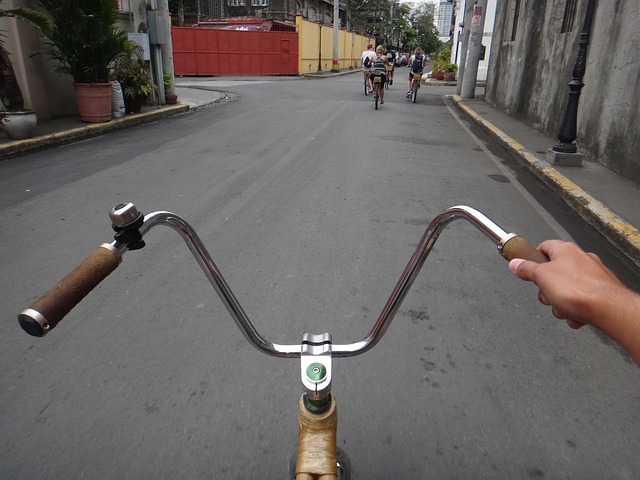 The capital of the Philippines is not a city that makes it onto many travellers' top-10 lists. Manila is huge and choked with traffic, and there are so many spectacular natural spots elsewhere in the country beckoning. However, as many travellers to the Philippines will need to pass through, it's worth picking a few sights in Manila to check out. The Philippines is a country unlike any other in this region, so its capital offers some fascinating historical and cultural sites.
The traffic in Manila is notoriously bad and the public transport is not extensive, meaning and it can take a long time to travel short distances. Therefore, it's wise to plan what you'd like to see and do in advance. Taxi apps are the best way of getting around, and much cheaper than regular cabs. What is called Manila by outsiders is actually a huge metropolis of 17 'cities'. For all intents and purposes for the visitor, these should be treated as large districts of the enormous capital city region of Manila.
You could spend a week or more exploring the eclectic sights of Manila, but here are some highlights.
1. Walking tour around Intramuros
Intramuros means 'walled city', and it is the oldest part of Manila, established by the Spanish in the late 1500s. It's an atmospheric old enclave, with numerous stone churches, European-style architecture, cobblestone streets and a relaxed pace. It's best to walk or cycle around. It's not very large, but with a guide or good information booklet/guidebook you can learn about the history of the area.
The Casa Manila is a good place to start your explorations of Intramuros. Browsing the colonial-era artefacts and decorations of the mid-nineteenth century home you would be forgiven for thinking you're in southern Europe. Downstairs, you can rent eco-friendly bamboo bikes, for a quicker way to get around the area. Also be sure to visit the oldest stone church in the Philippines, San Agustin, built in 1589 by Augustinian Friars. It's in the heart of the old town. More on the edge of Intramuros is the grand Manila Cathedral, originally built in 1571 out of natural perishable materials, but then rebuilt in 1592 in stone.
2. Chinatown and the Chinese Cemetery
While the majority of Filipinos are Roman Catholics, there is also a very large Chinese minority (currently comprising about 27% of the population). In fact, Manila is home to what is believed to be the world's first Chinatown. The region of Binondo was settled by the Spanish in 1594, and was intended as a specific settlement for Chinese immigrants. Nowadays, it is a colourful and interesting area with a distinct Chinese culture. It's especially good to visit in the evening or around mealtimes. Food-themed walking tours are a good way of getting to know the busy streets and its cuisine, or just follow your nose.
The Chinese Cemetery is another Chinese attraction, in the La Loma neighbourhood. It's nicknamed 'the Beverly Hills of the dead' for good reason: some graves are in fact entire little houses, with attached kitchens, bathrooms, running water and air conditioning. These are (fortunately) not intended for the deceased, but for their relatives, who sometimes visit for days, or much longer. It was built for the Chinese immigrants who weren't permitted Catholic burials under Spanish rule.
3. Visit the original Jeepney factory
One of the most popular forms of public transportation in the Philippines is the Jeepney—a uniquely Filipino vehicle that is part minibus, part Jeep. While catching one to get around town requires some knowledge of local routes and areas, you can always take a trip out to Sarao Motors, in Las Pinas, where the original Jeepneys are still made. While production of new Jeepneys is in decline due to government regulations, at Sarao Motos you can see the vehicles in all stages of production. They start as simple metal frames, and end up as elaborately and colourfully painted works of art.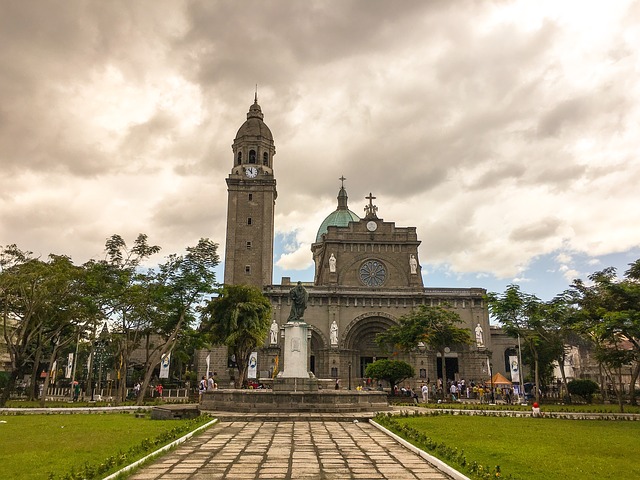 4. The shopping malls
While perhaps not every traveller's cup of tea, Filipinos are proud of their malls, and spend a lot of time hanging out in them. Of the ten largest shopping malls in the world, three can be found in the greater Manila area. So why not check one out while in the city? Of course you can find the same old shops as you have at home, but there are more Filipino and Asian flavours, too (quite literally, in the dining areas). You won't have to travel far to find a massive, air conditioned mall, so locate one near to where you're staying.
5. Chill out in Rizal Park
If the size of this megacity is getting too much, just chill out in Rizal Park. At 58 hectares, it's one of the largest public parks in Asia. It was the execution site of Philippine hero Jose Rizal, killed by the Spanish at the beginning of the Philippine Revolution in 1896, so is an historically and culturally important place for Filipinos. There are plenty of gardens, statues and monuments for casual strolling, and you can wander across to nearby Manila Bay for sunset views.
6. Find a festival
The Philippines is renowned for its many, many festivals that combine Catholic, Latin and more indigenous characteristics. Christmas is a huge deal in the Philippines, and the good news (if you like piped Christmas music in shopping centres and snow-sprinkled decorations in a tropical country) is that you can celebrate it from September onwards! Lent and the time around Easter is also observed in a big way.
If you happen to be in Manila on 9th January, check out the Feast of the Black Nazarene. This is said to be the biggest religious festival in the country. Millions of devotees throng Quiapo, one of Manila's busiest commercial districts, to parade the Black Nazarene statue of Christ seven kilometres through the streets. But be warned: it can get crowded!