Why You Don't Want to Buy Online Tickets to Park Guell
This August would have been my 6th time at Park Guell. I was leading Pink Pangea's 25th International Writing Retreat, and this was our 5th retreat in in Barcelona.
As part of our itinerary, our group visits Gaudi's Park Guell. We take in his quirky style and wander through the famous park to explore the incredible architectural details.
I had visited the park in preparation of our first retreat in Barcelona, and taken 4 groups to the park, so I was familiar with the process of going — buying the tickets online, arriving at our designated time (or we would loose the tickets) and wandering through the tourists to see the park's highlights.
This August was different.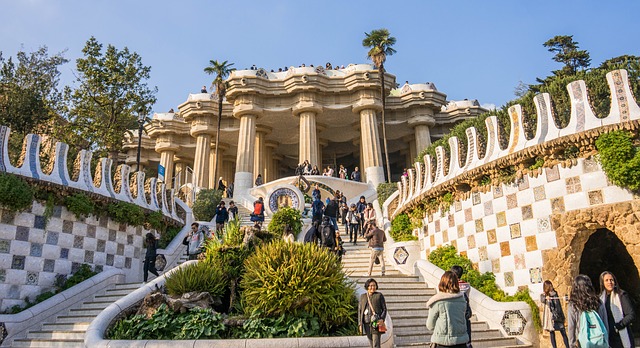 We paid for our group's tickets to the park in advance online.  As always, our confirmation email said:
"We advise you to prepare your arrival sufficiently in advance to be able to get in at the reserved time. Remember that your reservation will be held for 30 minutes after the start time."
What we didn't expect, was rain.
I have seen travelers get turned away for arriving late in the past, so I knew to take the 30 minute warning seriously. We had tickets for 3:00PM and at 2:40 it was pouring.  So we got off the bus and we tried to make our way back to the hotel.
It continued pouring until after 5PM, so we found a restaurant and enjoyed some Sangria until the storm went on it's way. Here's a photo of us huddling under a bus stop.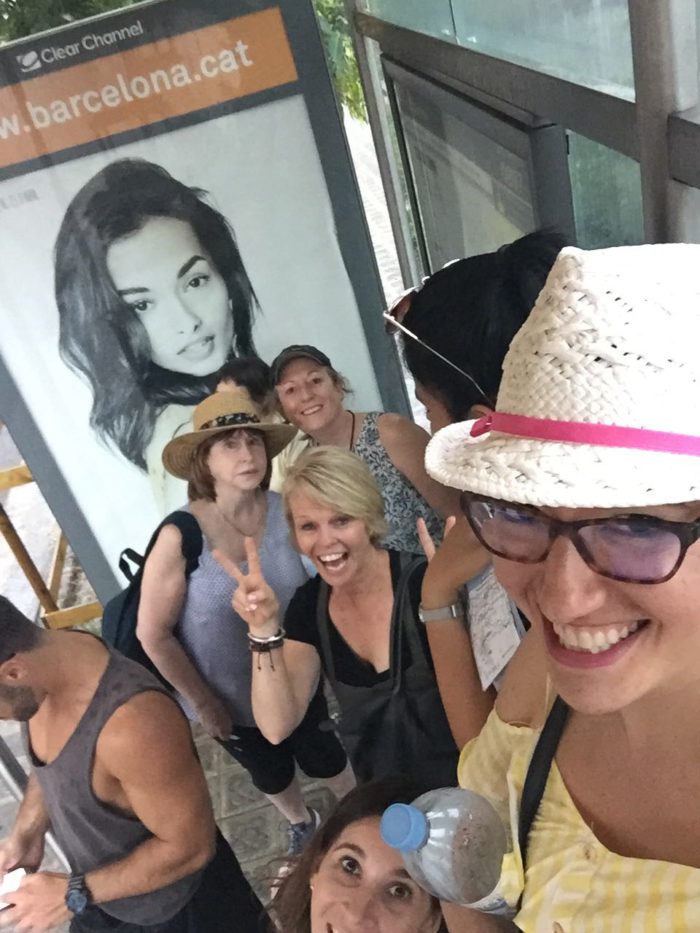 Since our Barcelona retreat is quite packed (we visit Sagrada Familia, take a walking tour of the city, visit La Bourqueria Market and have daily writing workshops) we don't have any time to add in extra trips.  If we get rained out of something, we simply miss it. And that's what happened here.
What we didn't know was that even though it was impossible to be at the park at our designated time, we were screwed out of our money — and you will be too if bad weather hits. Yes, they expect you to show up to an outdoor park in the rain.
After countless emails to the park explaining what happened, the park admitted that we were essentially screwed out of our money, and we would not receive a refund.
My guess is that in the next few years Park Guell will wake up and start to treat their customers better. But in the meantime, buyer beware.
Here are a few photos from the rest of our trip: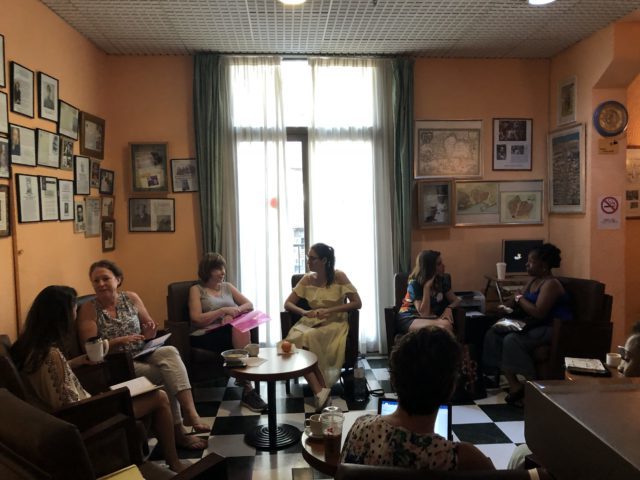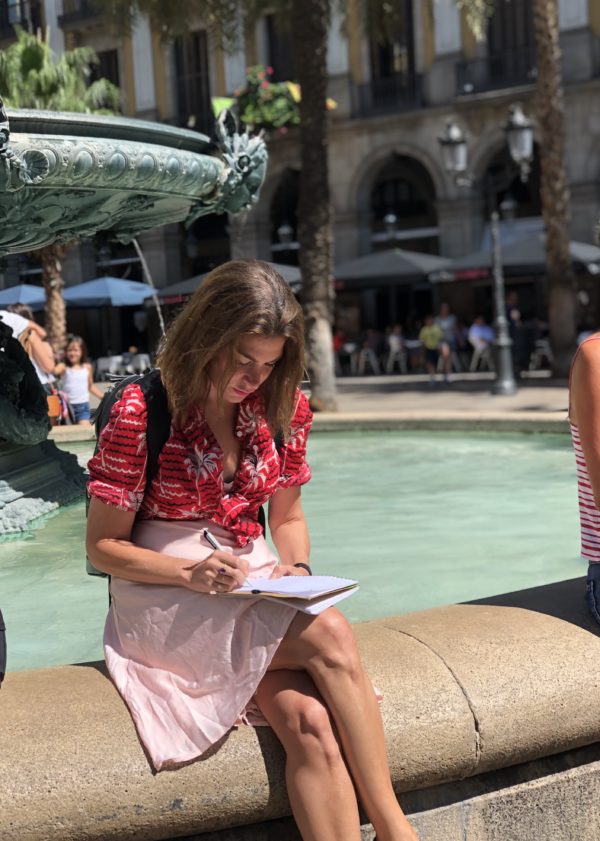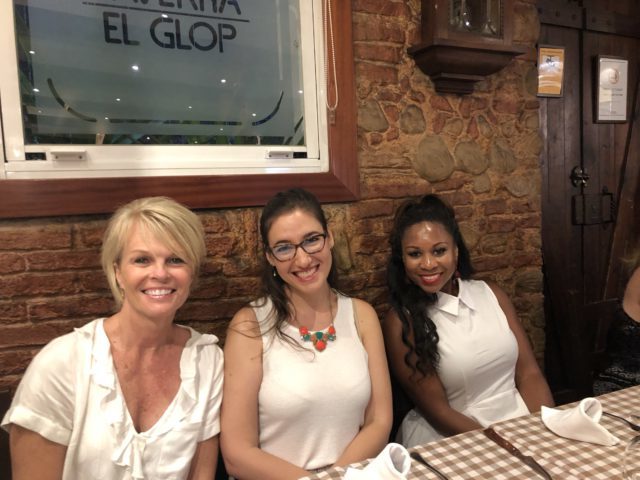 Why You Don't Want to Buy Online Tickets Park Guell top photo via Unsplash.