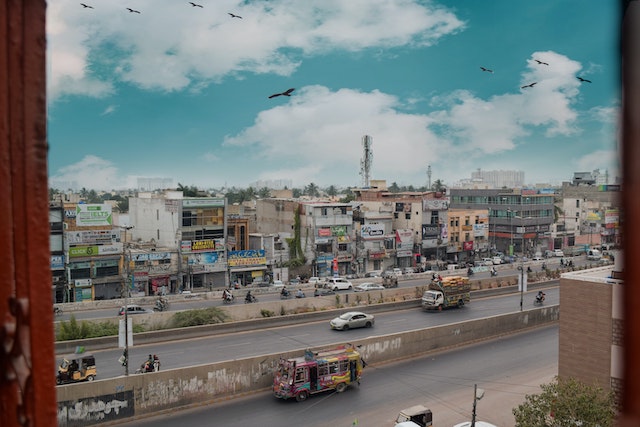 Vincent Van Gogh, Sylvia Plath, Ernest Hemmingway, Virginia Wolf, Curt Kobain, Amy Winehouse, David Foster Wallace, to name a few are those who gave into the irresistible urge to dive into the abyss of death. Their need to take this step due to the desperation to be understood by the world is rather romanticized. How could someone's  creativity and intelligence turn against them and lead them to commit suicide?
But it was the callous western world, which never realised the enormity of their pain. 21st century is the time where the invisible "chemical imbalance" of the brain is understood by all. This is the era where human connections are solidified by the ease of digital communication, not by the twisted art for which one had to suffer for their "sanity". People have the natural ability to empathise to deal with one's incommunicable pain.
I was born and raised in the eastern world, Karachi was my bubble. My life was like a locked notebook of an "ideal Pakistani girl"  in which the white pages were thoughtfully preserved by my father who held its key. Only, in the end, to be carelessly doodled upon by the man whom I would marry, the man I barely knew for a month.
Studying literature, I never understood what these artists went through that might have led them to take their own life. After a few years, I would be asking myself the same question and stuck in the same predicament.
I followed the Survival of the Fittest theory to adapt to Pakistani environment, the only problem was that I was not so Pakistani anymore.
I travelled from Pakistan to USA to London to fulfill my dreams of studying abroad. But, I was thrown back to my own city, Karachi, a blow in the face. "Fate," everyone said, but to me, it was reliving the life of those "literary thinkers". I felt that I was estranged by my own native land. Unfortunately, I could only see Karachi from an outsider's perspective, a birds eye-view. "Poor girl", they said. "Why has she even returned?"
When nature took its course, I was terrified by how it lacerated my life's notebook and painted my darkest flaw on its first page. A Pakistani girl with a grim introductory page.
They say that resilient are the ones who can change what's in their control and let go of what can never be changed or undone. So, I followed the Survival of the Fittest theory to adapt to Pakistani environment, the only problem was that I was not so "Pakistani" anymore.
The beliefs that I held so dearly of a girl being a submissive daughter and wife to be, seemed orthodox. The meeting of one's soul mate was not serendipity but a calculative, highly judgemental and arranged way. The intimate ritual of matrimony of two beings, uniting in love outraged me as an elaborate, ostentatious tradeshow of dowry and competition for a high social status. But with time, I tried to forget the melancholy of my past. I began to blend into the Pakistani culture by protecting the rest of the pages of my life's diary from being blotched by the profusely black bleeding of the first page.
The beliefs that I held so dearly of a girl being a submissive daughter, and wife to be, seemed orthodox.
By fate or free will, I met him, my future husband, and narrated the first black page, word for word with tears. But, a glimmer of hope made us think that stars shine their brightest in the darkest nights. Over the course of a few months, the black turned into midnight blue then sapphire and finally my favourite, cobalt blue. I just didn't realise the irony of it all that even though the colour blue is most coolest to the eye, it represents gloom.
As Geoffrey Chaucer wrote in his poem, "The Complaint of Mars":
"Wyth teres blewe and with a wounded herte." (With tears blue and with a wounded heart")
I became happy in Karachi, I embraced it with an open heart, "it's my city". With time, my outlook on life changed. It was not merely humans who made me meet my "ideal" man, but it was part of God's bigger plan, He arranged a way for us to meet. The Desi, eastern wedding, was not a show, it is the crux of the Pakistani culture. The bride glows with happiness and changes the most expensive outfits in each ceremony to exhibit her happiness. She's not "The Pakistani Bride" described by Bapsi Sidhwa, she's that genuine, lovely, virgin girl made for her one and only Pakistani man, who has travelled all the way from Sydney to sweep her off her feet. Marriage became my saviour from the conservative Pakistani society, I believed I was that Damsel in distress and melancholy whose only source of happiness was her Prince charming.
Little did I know, that travelling or living abroad does not always change people's perspective or make them tolerant or empathetic.
In retrospect, I had a choice, the free will to walk away, but I tried hard to sustain the promise.
We both heard the Arabic gibberish during our Nikkah ceremony and suddenly became the ones whose love would last eras. In Australia, we also exchanged wedding vows in English. This time the only difference was that I understood what was being said, "in poverty and wealth, and in sickness and health".
How I balanced everything, but as the pages of my diary turned, remaining pages were all tainted not with cobalt blue, but black specks, a mere reminder that no matter how much I plan, God will never let me have the control. What I once thought in that man as the virtue of patience, who will be there "in health and in sickness" was pure deception. All of a sudden my accomplishments were "through" him, my hard work did not matter, he was the one who suffered, not me. He was the "MAN" in the relationship. I was thrown back to Karachi from Australia. "Yeah right! 'in health and in sickness".
In retrospect, I had a choice, the free will to walk away, but I tried hard to sustain the promise. Now, I am thankful that despite all my hardships I have survived, that I didn't fall down the pit of sorrow. Instead, I stood at the edge and stared at its depth. I am not going to be that Pakistani, dependent, docile woman.
A distant memory haunts me,
as I totter at the
tip of the sword,
balancing
to believe my nightmares are reality,
and ambitions are mere possibilities.
The     t    m   l   u    u     ride of
               u    u   t    o     s
exuberance
and
melancholia.
Silenced, sedated and numbed,
but garbed by a pretty face.
"Shhh… no one should know."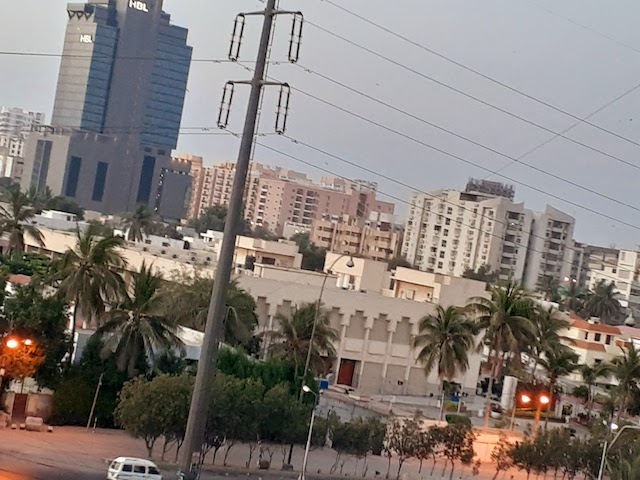 Top photo credit for Karachi, If I Were A Man by Unsplash.