Are you planning a skiing trip during Christmas? Do you want to spend your New Year holidays skiing in the snowy mountains? Ski destinations draw multitudes of tourists from around the world each year. Skiing is a favorite amongst winter sports enthusiasts. Nevertheless, finding ski destinations that have favorable weather conditions and excellent snow coverage needs some research.  Most world-famous ski resorts are flooded with tourists during the holiday season. It is always better to book your Christmas family ski holidays package in advance to avoid any last-minute rush. In this article, we prepared a list of the top 10 ski destinations around the globe to help you make your New Year holiday worth remembering. 
1. Les Gets, France
Les Gets is a popular ski destination that is frequented by a large number of tourists each year. The small traditional village has a serene ambiance although it is buzzing with activity during weekends. With hundreds of chalet-style buildings and attractive food shops, the village of Les Gets has a lot to offer to visitors looking forward to a snow-filled holiday. The amazing terrain of this ski destination makes it a great bet for skiers of different skill levels. So, head to Les Gets if you want to experience the thrill of skiing amidst the beautiful fur trees and snowy mountains. 
2. Aspen Mountain, United States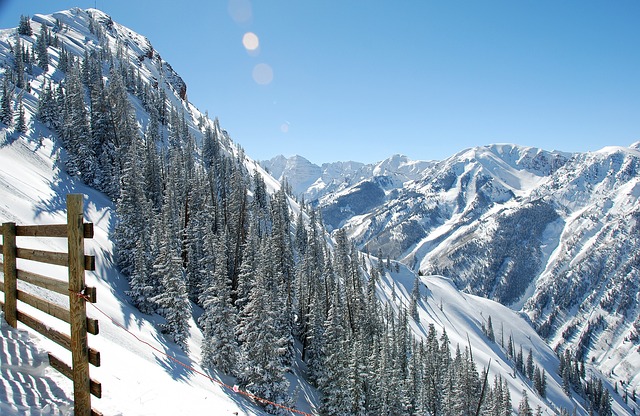 Aspen is one of the best ski destinations in the world. Situated in Colorado, this place is known for its historic charm and cheerful nightlife. The Aspen Mountain offers world-class skiing facilities to tourists but it hardly has any beginner runs. Hence, the destination is ideal for intermediate and expert skiers. Other winter activities that you can enjoy in this region are paragliding, ice skating etc. Unlike earlier, this year, the ski resorts in Aspen will open sooner than expected owing to the early snowfall recorded in October.
3. Wengen, Switzerland
In addition to being an outstanding ski destination, Wengen offers some of the most amazing views in the Alps. The traditional village is car-free and features an inordinately attractive snow-covered field. Perfect for skiers of varying levels of expertise, the place offers the best family-friendly ski runs. Moreover, the enticing charm of Wengen's village life keeps tourists coming back for more. If you want to have a lively skiing experience, travel to this majestic ski destination for the upcoming Christmas holidays. 
4. Champoluc, Italy
Champoluc is an ideal ski destination for spending your New Year holidays. The village is renowned for its beautiful landscape and laid-back ambiance. It boasts eye-catching views of the ravishing glaciers and peaks situated in the region. The high altitude of Champoluc makes it perfect for intermediate and advanced skiing. With a multitude of craft shops, decent bars and food shops serving toothsome Italian delicacies, Champoluc is truly a delight for passionate holidaymakers. Furthermore, it is a must-visit destination for those seeking a unique skiing experience. 
5. Three Valleys, France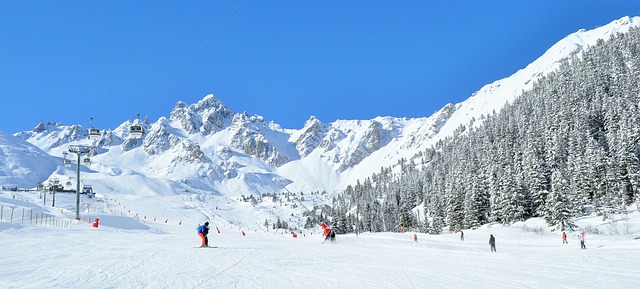 Situated in France, Three Valleys is a perfect ski destination for beginners as well as experts. The place is full of designer boutiques and luxurious ski resorts. It offers a broad range of challenging slopes for avid skiers. In addition to this, the serene and charming atmosphere of Three Valleys makes it worth visiting. With phenomenal lift infrastructure and the largest ski area in the world, this is a dream destination for skiers. So, make sure that you travel to Three Valleys to witness the scenic grandeur of the place with your own eyes. 
6. Beitostølen, Norway
One cannot deny that Beitostølen is the winter wonderland of Norway. The seemingly untouched village appeals to holidaymakers looking to indulge in a wide range of winter sports activities. Beitostølen has two separate ski domains which cater to the needs of skiers of different skill levels. Other activities that you can participate in include snowmobiling, ice fishing etc.. Besides this, Beitostølen also has a snowboard park that you can visit to make your Christmas holidays worth reminiscing. 
7. Zermatt, Switzerland
Switzerland's most renowned ski destination, Zermatt offers magnificent views of the most photogenic mountain in the world, namely the Matterhorn. The car-free streets, mulled wine stalls and weathered chalets add to the festive vibe of the village. From early December onwards, the natural snow coverage of Zermatt is noteworthy. There are plenty of long and scenic runs for intermediate skiers. Additionally, the place also offers itinerary runs that are ideal for experts. So, make sure that you travel to Zermatt with your family for a breathtaking skiing experience. 
8. Whistler Blackcomb, Canada
Renowned for its remarkable snowmaking infrastructure, Whistler Blackcomb features a vivacious après scene along with beautiful mountain scenery which never fails to enrapture tourists. The place boasts of more than two hundred shops and world-famous luxury hotels. Despite the rush during the holiday season, there's a sense of tranquility in the air. More essentially, the large skiable terrain of Whistler Blackcomb makes it a perfect holiday destination for adventurous skiers. 
9. La Plagne, France
Popular for its high variety of runs, La Plagne is an excellent ski destination for intermediates and families. It guarantees remarkable snowfall during the holiday season owing to the region's favorable altitude. Other than skiing, you can also partake in winter sports such as ice skating, snow biking, speed riding etc. With a multitude of villages, winter parks and beautiful glaciers, La Plagne is worth paying a visit. 
10. Ischgl, Austria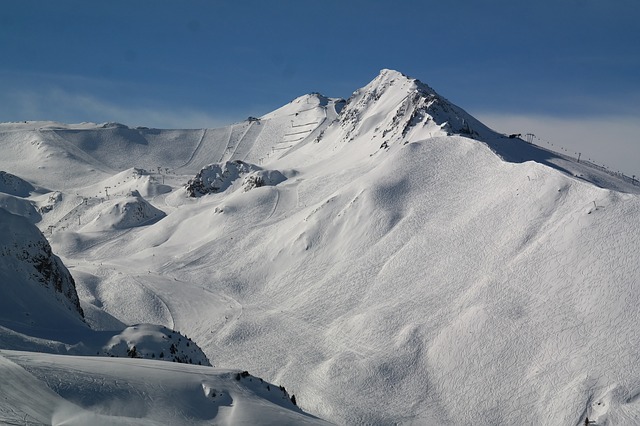 With hundreds of top-grade hotels and cavernous bars, Ischgl has become a world-famous tourist center. The old rustic village is known for the picturesque natural views that it offers. The Christmas carols that are held in the village complement the overall ambiance of the holiday season. The altitude of the place guarantees good snow cover for skiing enthusiasts. In fact, the outstanding snow coverage and magnificent scenery make Ischgl an amazing ski destination. So, if you are looking forward to having a mindful skiing experience, then you must go to Ischgl at least once in your lifetime. 
There is nothing better than spending the holiday season skiing in the snowy mountains. With the aforementioned guide in hand, you can easily select the best skiing destination for your upcoming Christmas vacation. Keeping everything else aside, make sure that you get your hands on some high-grade skiing equipment before your trip in order to have a fun-filled holiday experience.