Limitless Living: An Online Writing Workshop
March 31, 2020 @ 12:00 pm

-

1:00 pm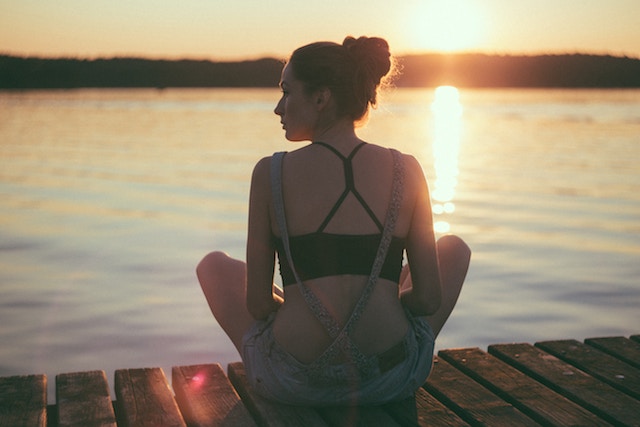 This workshop is designed for those of us who love to explore, stretch ourselves in new ways, and are ready to release the fears that have been holding us back. Writing creates a space for us to process our experiences in a way that we hadn't before and uncover new insights. We'll enjoy interactive activities, and learn how to release our fears through our bodies and out onto paper.
During this workshop we will:
Clarify our fears through guided writing activities
Explore where we are holding fear
Uncover insights about our past and present experiences
Create a new vision of what's next
After completing the workshop we are left freed from seeing our fear in the way that we had before. Our energy moves, along with the story we had built about our situation — and limitless possibilities are open to us. At the end of the session, there will be an opportunity for Q&A. All participants will receive a recording of the webinar.
Date: May 31, 2020
Time: 12:00 PM – 1:00 PM EDT
Location: Online
Cost: $12 USD (limited spots)*
Reserve your spot here.
Once you submit your payment we will email you to confirm your participation date. We have limited spots in each workshop and will close registration as soon it sells out.
Workshop Reviews
"As I am on this intense but fulfilling journey of self-discovery, finding my soul's purpose in life has led me to travel writing, as I am a life-long travel enthusiast. Fortunately, this journey has also led me to Pink Pangea. When I saw the information for the workshop titled "A Woman's Worth", I instantly knew I had to register." — Jen Lucas
"This workshop helped me and lit an inner flame, especially as a writer whose passion lies in writing memoirs. Not only did I call both of my grandmothers after this workshop to ask them about life in their 20s, but I took an honest look at myself as my 20s are shortly coming to an end. Have I done enough, have I made my imprint on the world as a woman writer? Are there more stories I have to tell? Thank you, Pink Pangea, for another eye (and heart) opening writing workshop." — Raquel Reyes
"I came out of it a different person than I went in…[Jaclyn] made us linger in our discomfort long enough to compel us to make a change. In fact, she had to relinquish control in order for it to be a catalyst. That's a mark of a great teacher." – Stephen Elliot
This workshop will be facilitated by Co-Founder Jaclyn Mishal. Read testimonials from past workshop participants here. Questions? Email us at [email protected]. We can't wait to meet you!