Find everything that women travelers in Costa Rica need to know about health, safety, romance, and women's rights:
All the information below is provided by Pink Pangea community members based on their experiences abroad.  Get involved and add your voice now!
Health
Feminine Hygienic Products
Shannon says: Pads are found abundantly in most grocery stores and pharmacies. Tampons are also found, but more sparsely. There are only one or two brands, usually sold in quantities of ten. If your nearest grocery store doesn't carry them, then the pharmacy should.
Birth Control
Shannon says: Birth Control is legal and found abundantly in pharmacies across the country. You can purchase the Depovera shot, a one month shot, and yasmina (yaz, which was pulled by the FDA in the US). Other daily pills are available but vary greatly from pharmacy to pharmacy.
The "day after" pill is illegal and unavailable. Abortions are illegal here.
Gynecologists
Shannon says: There are gynecologists, mostly found in larger cities (i.e. Escazu, San José, Heredia, Jaco, San Isidro, etc). Small towns often bring in a gynecologist once every few months for a day of appointments.
Romance

Dating Locals

Shannon says: Costa Rican men, called ticos, love American women. They believe the stereotype that American women are easy and rich. Carry yourself in a way that doesn't affirm that stereotype if you don't align with it. Wearing expensive jewelry can send the signal to certain ticos that you are their ticket to an easier life.
There is a large supply of marijuana and cocaine in Jaco and Dominical. Be wary around large groups of men coaxing you to leave a public venue (for a house party or walk on the beach). If you practice common sense you should have no problems. Ticos can be romantic, and are usually very old fashioned.
 Men

Shannon says: Macho dominant men who expect you to cook and breed their seed.
LGBTQ-friendly?
Shannon says: Yes. I am a married lesbian and have experienced more hospitality here than in the United States. The bigger cities have more nightlife options but not being much of a party girl myself I have had no drawbacks living as an out gay woman in Costa Rica.
Costa Rica does not recognize our union, but at the same time they don't try to change us. Hopefully the next president will be more "gay friendly." President Chinchilla certainly is not.
Women's Rights
Women's Rights
Shannon says: Women have a right to vote and hold jobs. It is less common to see women in a place of power here versus the United States, but I believe that is partly due to the fact that many relationships here dictate that the woman stays at home to raise the children. Costa Rica is much like the US 15-20 years ago in this regard.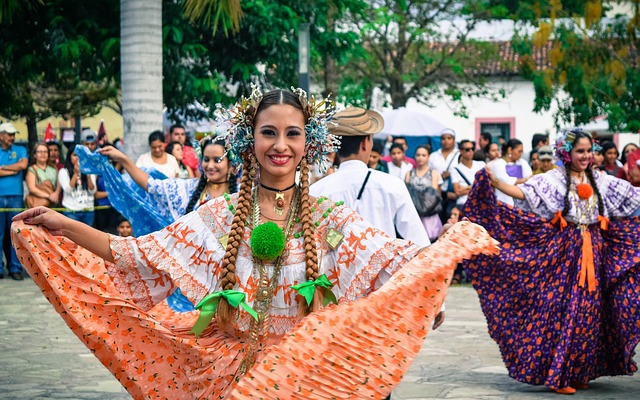 Local Women
Shannon says: Costa Ricans base their time and priorities around people and family, not how much money they can make in a day. They are relaxed, never hurried. They do not want to disappoint. So much so, they may tell you the answer that they think that you want to hear as opposed to the actual truth.
Women-Specific Environments
Shannon says: None.
Perception of American Women
Shannon says: In general, the young ticos believe the stereotype that American women are easy and rich. Others are just happy to have met someone from the States because they have friends or family in the States or have visited in the past and want to share with you their favorite things about the States.
Safety
Transportation
Shannon says: Group van services like Interbus are very safe and provide an easy door-to-door service from tourist locations throughout the country. Buses are very safe (although the coca cola station in downtown San José is known for muggings). Taxis are also safe, just stick with the marked and licensed taxis.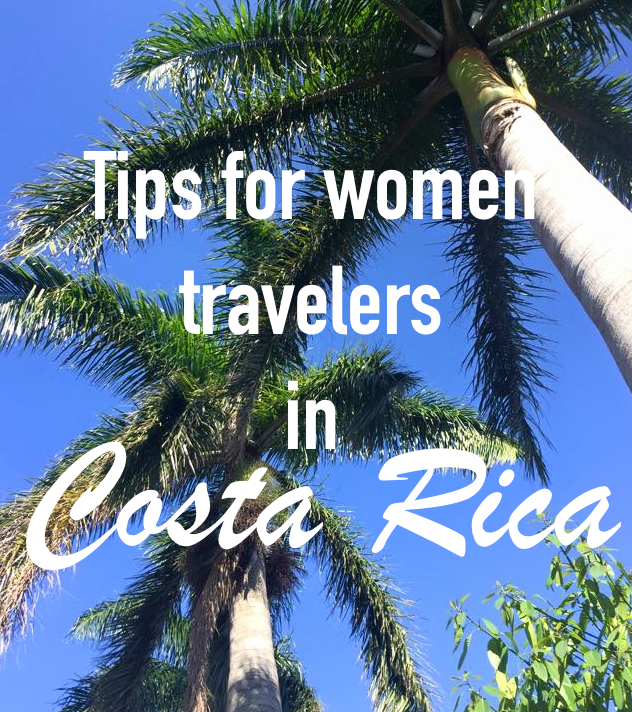 Shady Areas for Women
Shannon says: Limón and downtown San José
Clothing
Shannon says: In beach towns, it is perfectly ok to wear bikinis with short shorts around town. If you are traveling alone and don't want to attract a lot of attention simply dress less sexy. It's all up to you, how much attention you attract. You will not offend anyone in a beach town by dressing skimpy.
In a small mountain town it's cooler so dress accordingly. There is no concern to cover your legs or wear skirts and dresses. Be aware, however, that dressing skimpy in small towns will cause you to stand out.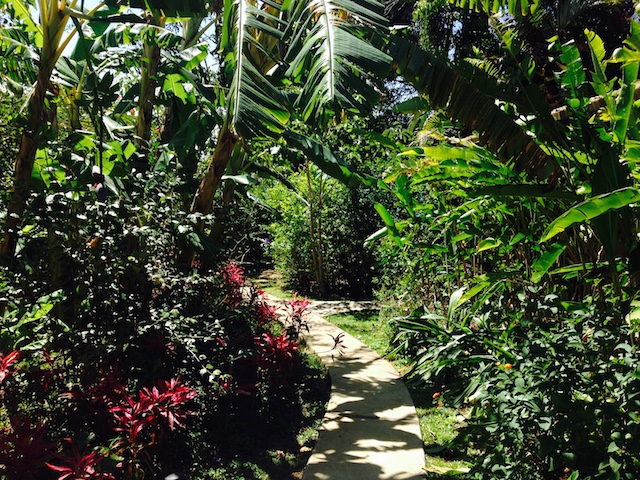 Costa Rica is a very popular destination, which isn't surprising when you realise how much the country has to offer. It is extremely biodiverse, has world-renowned surf beaches, no military, a happy population and an abundance of wildlife. But it seems that solo female travellers come here for one thing more than the others: to do a yoga retreat.
Don't get me wrong: I enjoy yoga and there's nothing wrong with combining yoga with a visit to this amazing country. But when you've finished in your 'child's pose' and 'downward dog', these five things to do in Costa Rica will lead to an exciting and enjoyable visit.
1. Searching for wildlife
This is easily achieved in Costa Rica thanks to their wildlife reserves. Costa Rica contains 5% of the world's biodiversity but only 0.1% of the world's land mass.
Bird watching is an easy activity everywhere in the country. Even just sitting quietly on the veranda of your hotel you will usually see a variety of birds. You can expect to see scarlet macaws, hummingbirds, frigates, toucans, parrots, kingfishers and birds of prey. In fact, 894 bird species have been officially documented. That's more than Canada and the United States combined!
To see turtles, head to Playa Ostional on the Nicoya Peninsula before the new moon. At the Olive Ridley Turtle Arribadas they come up onto the beach to lay their eggs en masse. At Playa Grande, just up the coast, you can see the gargantuan leatherbacks, or 'La Baula' as the locals call them.
If you can keep your imagination in check, try night hiking in the forest. A different set of animals are active at night, such as nocturnal birds, bats, snakes, frogs, spiders, scorpions… I strongly recommend going with a guide as they point out so much more than you would otherwise see yourself, plus it's easy to become disorientated in the forest at night.
2. Hiking
There are endless beaches to walk on both coasts, rainforest to explore, cloud forest to get lost in and, for the more adventurous, volcanoes to climb.
These can be done either with or without a guide. From personal experience, I recommend always going with a guide. On the few occasions I have not hired one, I still had a great time but saw very little as I was focused on where I was going instead of looking around. With a guide you can relax and enjoy what is around you, and they will be able to point out different plants and animals and make the hike more memorable.
3. Adventure activities
Costa Rica is the country that invented zip-lining, so that should give you an indication on how seriously they take their adventure sports.
Across the country there are endless options for zip lining, mountain biking, ATV'ing, diving, snorkelling, white-water rafting, horse back riding, rappelling, bungy jumping and more.
4. Relaxing
Nothing has the ability to make friends and family back home more jealous than a picture of you in a hammock. Spend a quiet morning or afternoon listening to the surf, reading a book or just having a nana-nap.
If you're looking to unwind even further, check out the natural hot springs around Volcan Arenal. There are plenty to choose from, and some are even free to enter.
5. Volunteering at a wildlife refuge
If you have time, volunteering can be a great way to experience more of Costa Rica. There are numerous refuges all over the country. Whether you want to feed baby howler monkeys, swaddle sloths, count birds, rescue turtles or protect big cats like pumas and jaguars, there is a refuge for you. Most places will want a commitment of several weeks so that you can learn the routine and actually contribute. You can even combine volunteering with learning Spanish.
Even if your time doesn't allow for an extended stay, you can still visit the refuges to get up close and personal with rescued animals to help make a financial contribution.
Women Travelers in Costa Rica: Health, Romance, Women's Rights
Related Reading
Have you enjoyed traveling to Costa Rica? What where your impressions? Email us to share your experience and advice with the Pink Pangea community. We can't wait to hear from you.
Women Travelers in Costa Rica: Health, Romance, Women's Rights photo credit: Jessica Shen.