Writing & Touring Retreat
Jerusalem, Israel
Home to three of the world's major religions and the site of countless historical events, Jerusalem is one of the oldest cities in the world. Pink Pangea's writing retreat in Jerusalem brings together women from all over the world to write and share their experiences within an ancient and inspiring environment.
Here, we'll spend five days writing from the soul, weaving through the Old City's alleyways, bargaining with vendors at the lively Machane Yehuda Market, soaking in the history and culture at world-acclaimed museums, and more.
During Pink Pangea's Retreat in Jerusalem we will:
Participate daily guided writing workshops
Discover our ability to make an impact with our writing
Learn how to get published in diverse outlets
Leave with a portfolio that will encompass past and present experiences, an array of exploratory pieces, and reflective works
Unleash and access our most powerful and useful tools — our words
In Jerusalem, we will:
Explore Jerusalem's Muslim, Christian and Jewish Quarters during a guided walking tour.

Visit noteworthy museums, including the Yad Vashem Holocaust Museum and the Israel Museum.

Shop for Israeli delicacies and souvenirs at Machane Yehuda Market

Experience Jerusalem's nightlife, crafts and galleries.

Feel emotionally and physically refreshed

Experience a new kind of freedom and power — and fully express ourselves
| | | |
| --- | --- | --- |
| Room | Cost | Status |
| Single | $1495 | 2 Spots Available |
| Double | $1260 | 1 Spot Available |
Registration is Closed.
We close registration as soon as the rooms sell out. If you're thinking about joining, now is the time.
What's Included
Four-nights accommodations at the centrally located TRYP by Wyndham Hotel, Jerusalem Bat Sheva
An intimate group of women from all over the world
Breakfast each day
Daily writing workshops
Tours throughout Jerusalem, including: the Old City's diverse quarters; the lively Machane Yehuda market; Ben Yehuda Street's shopping district. Optional visits to museums include: Israel Museum and Yad Vashem.
What's Not Included
Airfare to Israel
Lunches and dinners
Itinerary
Day 1
We'll get together at our charming hotel at 5pm for a welcome and orientation writing session. We'll review the schedule in detail, meet our fellow participants, and get our creative juices flowing. We'll venture to a nearby restaurant and sample some of Israel's fresh and finest cuisine.
Some of us will be jet lagged and others will be raring to go. For the latter, we recommend heading to the Tachanah Rishona, Jerusalem's converted old train station that now features an array of eclectic bars, restaurants, and outdoor fun.
Day 2
We'll wake up to witness Jerusalem's golden stone shining in the morning light. We'll indulge in a traditional Israeli breakfast of delicious salads, an array of cheeses, eggs, fresh juices, and some of the best coffee you've ever tasted. Once satiated, we'll get to work! Our daily writing workshops are made up traditional writing activities, as well as innovative exercises designed to open up our imaginations.
We'll break for lunch and set out to explore Jerusalem's exquisite Old City. We'll head to Jerusalem's Western Wall, Judaism's holiest site, dating back over 2,000 years and then we'll make our way to the Christian quarters and retrace some of Jesus' steps. To wind down the day, we'll have the chance to wander through the Arab market and The Cardo. Dinner options range from spots in the Old City, Emek Refaim, or Ben Yehuda Street.
Day 3
Once again, we'll begin our morning with a sumptuous breakfast followed by an experiential writing workshop. For lunch, we'll make our way to the bustling Machane Yehuda Market. There, we'll have the option of eating lunch at a hole-in-the-wall restaurant with some of the best falafel or shakshuka or to experience some Israel's fine dining with one of Israel's top chefs–it's up to you! Then, we'll weave our way through the market's many alleys, sampling gooey rugelach and a multitude of dried fruits and nuts, all while haggling the Middle Eastern way.
Day 4
Following another magical breakfast and workshop, we'll have the option of visiting one of several museums. From the Israel Museum, displaying some of Israel's best modern and ancient art to Yad Vashem, Israel's world-class Holocaust museum. In the evening we'll reconvene on Ben Yehuda Street, Jerusalem's center for shopping, great food and nightlife. Thursday nights are especially exciting with live musicians dotting the streets.
Day 5
We'll savor our last Israeli breakfast and conclude our retreat with a final workshop. Get ready for laughter, tears, hugs, and promises that you'll make and keep to meet up again in new exotic locations.
Itinerary specifics are subject to change.
Reviews
Under Jaclyn's guidance, I found new direction for my writing and tackled topics that I haven't been able to put down on paper until now. I shared my work and became part of a community of writers, whose feedback was invaluable to me. I dove into my fears and created new dreams for what I might do with my writing in the future. I cannot recommend this course highly enough. I'm already sad that it's over.
– Katie Kindle

I now have the motivation and confidence to write and publish, which previously seemed more like a faraway fantasy. I learned that reality is what you create and build for yourself, not something you should wait for or leave for chance to decide.
– Nechama Winston

I appreciated meeting every woman in my group. We were all so different, coming from very different backgrounds and places, but we all shared our love of writing and traveling in common.
– Elayne Sanchez

I came out of it a different person than I went in…[Jaclyn] made us linger in our discomfort long enough to compel us to make a change. In fact, she had to relinquish control in order for it to be a catalyst. That's a mark of a great teacher.
– Stephen Elliot

I finally remembered what I really need, and who I really am.
— Alex Pendleton

The trip did everything for me. Planned by the amazing team behind Pink Pangea, I can officially say the trip changed my life for the better. I not only practiced my writing in ways that expanded my passion and skill, but I also made friends of all different ages from all over the world that I now consider some of the greatest people I've ever met.
– Kathryn Cardin

I stumbled upon Pink Pangea's writing retreat. I only had to read through the page once to know that this was the right time and the right opportunity to finally take that risk. And I signed up in a heartbeat, and I am so glad that I did.
– Julianne Kanter

The only reason I submitted an article and was accepted was because I went to the writing retreat and gained the confidence needed as a writer to think my writing was even good enough to submit to a major online publication.
— Shannon Whaley
Who Participates
Pink Pangea retreats bring together women of all ages who:
Want to gain new skills and tools that will improve their writing and publishing potential
Have an itch to write
Are ready to sharpen their unique voice
Want to receive feedback and gain confidence in their writing
Love to explore new places
Enjoy sharing their stories with other travelers
First timers to Jerusalem, as well as frequent travelers
Facilitators
Jaclyn Mishal
Jaclyn Mishal is a co-founder of Pink Pangea. Since 2006, Jaclyn has worked in the travel industry, connecting thousands of individuals with international academic, volunteer, and internship opportunities. In addition to her work devoted to making the "gap year" mainstream, Jaclyn played an integral role in developing international service learning programs.
An entrepreneur, writing teacher and an inspirational public speaker, Jaclyn's speciality is guiding people to express themselves fully. Her creative guided writing activities help even the most seasoned writers break out of their habits and expand their abilities. Jaclyn has led writing and Fearless Living workshops internationally in partnership with colleges and companies, including Google, Barnard College, Mount Holyoke College, Smith College, Wellesley College, Wagner College, REI, Global Yoga Journeys and Hostelling International. According to Jaclyn, writing enables us to access parts of ourselves that we may have trouble expressing otherwise.
Jaclyn is a certified yoga instructor, whose travels have taken her through the Middle East, Europe, North America and Central America. She holds a B.S. from Binghamton University.
Jaclyn's maternal grandmother survived the Holocaust and her paternal grandmother fled Baghdad, Iraq. To them, Jaclyn dedicates her work to providing a space for women to share their stories.
Weather in May
Jerusalem weather is delightful in May. The days are sunny and in the high 70s F (27 C). The nights are breezy and in the high 50s (about 12 C). We recommend packing layers, as well as a few long pants and long-sleeved shirts for visits to religious sites.
FAQ
I'm new to writing workshops. Will I fit in?
Absolutely! Jaclyn's unique writing prompts and exercises benefit both new and experienced writers. The Pink Pangea community is encouraging, and all writers are welcome.
I'm a seasoned writer who has been published in a various media outlets. What will I get out of this retreat?
Jaclyn's speciality is guiding people to express themselves fully. Her creative guided writing activities help even the most seasoned writers break out of their habits and expand their abilities.
How old are the women who attend the retreat?
Women of all ages attend Pink Pangea retreats.
How will I get to the hotel?
The best way to get to the hotel is by taking the Nesher Shuttle Taxi Service that is located just outside the terminal. No need to reserve. The service will bring you to the hotel for 65 NIS per person. Or you can take a private taxi, which is more comfortable but more expensive.
I appreciated meeting every woman in my group. We were all so different, coming from very different backgrounds and places, but we all shared our love of writing and traveling in common.
– Elayne Sanchez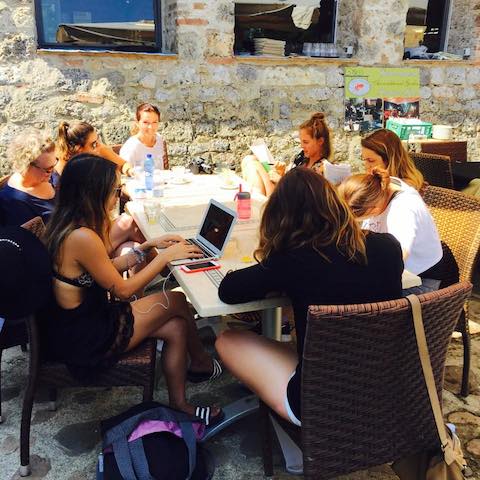 I now have the motivation and confidence to write and publish, which previously seemed more like a faraway fantasy. I learned that reality is what you create and build for yourself, not something you should wait for or leave for chance to decide.
– Nechama Winston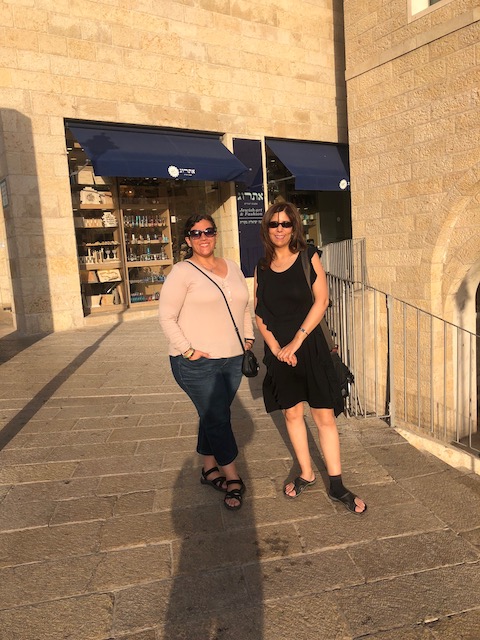 "The women I met on the retreat were so talented and inspiring – I love keeping in touch with them and seeing what they're pursuing after our shared retreat experiences. I recommend the Pink Pangea writing retreat to any woman of any age who has a penchant for exploration and a willingness to try something new!"
–Morgan Fletcher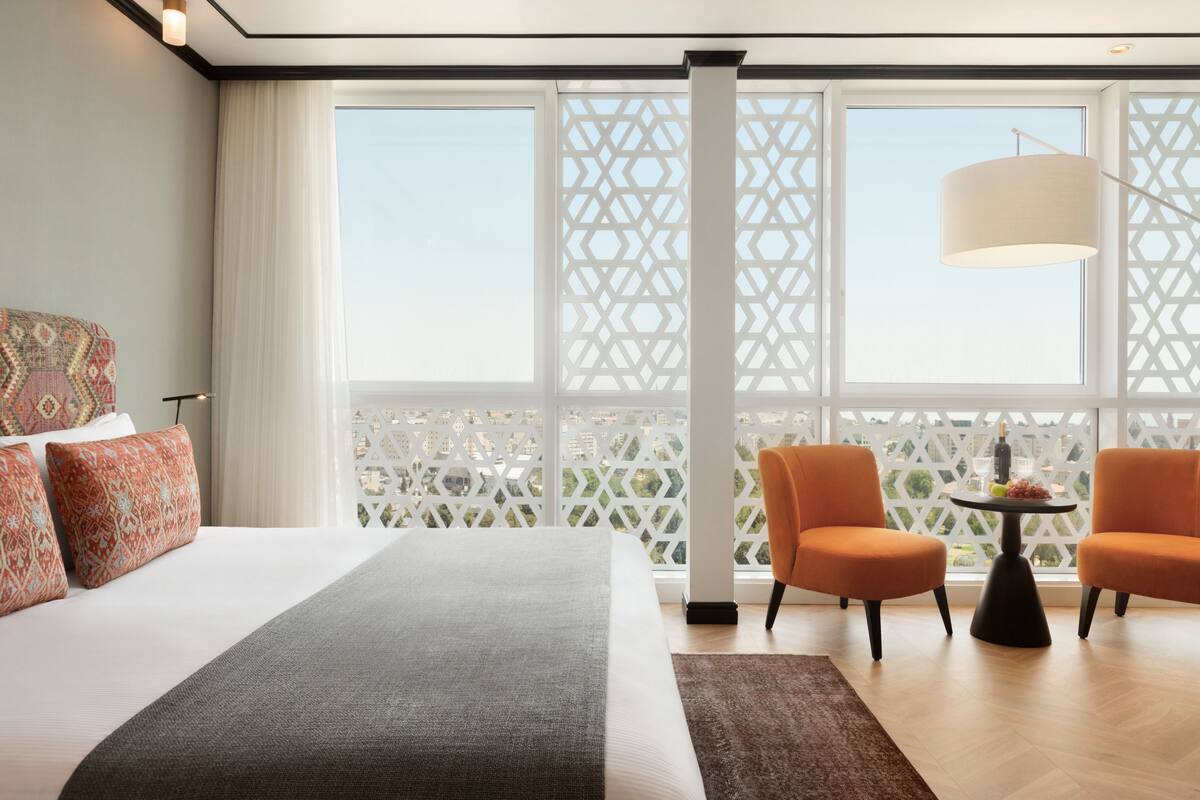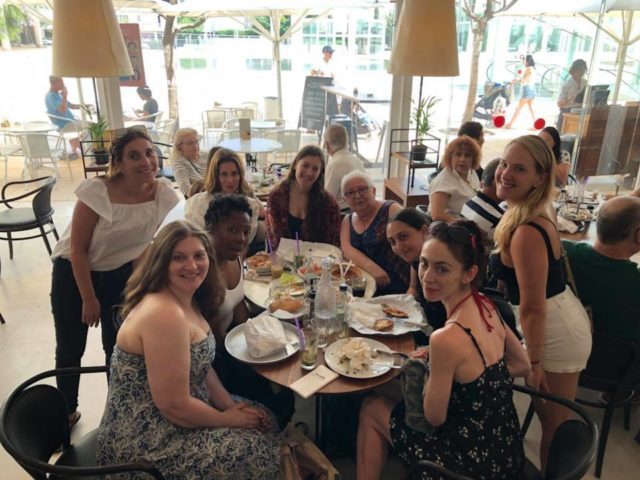 I finally remembered what I really need, and who I really am.
— Alex Pendleton