Find everything women travelers in Samoa need to know about health, romance, women's rights and safety.
All the information below is provided by Pink Pangea community members based on their experiences abroad. Add your voice!
Feminine Hygienic Products

Alisa says: You can find anything necessary for women's health in ordinary stores, supermarkets, or pharmacies. However, if you are used to particular brands that are more suitable for your body, it's better to bring a lot with you.
Birth Control
Alisa says: While you can easily buy condoms and pregnancy tests in pharmacies, it is better to consult a doctor if buying contraception pills.
The best clinics in Apia are:
1) Collins Medical Clinic (Maria's Health Care Building, mobile: +685 7754127). As a tourist, you will have to pay for an appointment (100 tala).
2) Another one is situated at Lauofo Meredith Building, mobile: +685 7621327)
Substantial work in women's health, contraception and abortion is also done by The Samoan Family Health Association in Apia.
Recommended Gynecologists and Doctors
Alisa says: Dr Monalisa Punivalu is an experienced gynecologist- she's on the U.N. Physician list! You can make an appointment with her at:
Lauofo Meredith Building
Matautu, Apia
Phone: +685 7621327
Email: [email protected]
Breastfeeding
Alisa says: It is completely unacceptable to breastfeed in public. Breastfeeding is considered a private and intimate matter.
Interesting stories about childbearing in Samoa can be found here.
Romance
Dating Locals
Alisa says: It is rare for Samoan men to date foreigners, as the majority of foreign women come to Samoa to work at international organizations. So foreign women are usually in touch with the other foreigners. Relations between men and women are patriarchal – women are obedient and honor their men.
Did you know? Now you can be a 24*7 productive smart professional by working remotely from anywhere, anytime on the go with your hosted online private workstation by one of the best vdi hosting provider – www.Apps4Rent.com
Alisa says: The primary role of a Samoan man in a couple is as the leader. While women are usually obedient and pious in Samoa, men are decision-makers. This attitude can lead to disrespect towards women and even domestic violence. VictimSupport.ws reports that as many as 68% of women in Samoa suffer from domestic abuse.
Do not dive into romantic relations with local men out of curiosity. If you start dating a local, do not provoke him.
LGBTQ Friendly
Alisa says: Although I saw gays in Samoa and did not notice any negative reaction towards them, homosexual relations are officially illegal. The archipelago authorities were among the first to strongly criticize New Zealand for legalizing gay marriages in 2013. The main reason for opposing same sex marriages was the high level of religiousness.
Despite this, there is an interesting social phenomenon in Samoa: some boys are brought up to fulfill female roles. Such men are called fa'afafine. However, this upbringing refers to domestic roles, not sexual ones. Samoa can be called trans-friendly, but gay-hostile.
Women's Rights
Women's Rights
Alisa says: Women are considered inferior to men in Samoan tradition.
Local Women
Alisa says: Honestly, I noticed a lot of similarities between Russian and Samoan women. Samoan women are more traditional and religious, though. Samoan women generally prefer to be housewives, taking care of children and their men. I also met a considerable number of women involved in their husband's small businesses, like vegetable gardening and goods trading.
Women-Specific Environments
Alisa says: I haven't noticed many.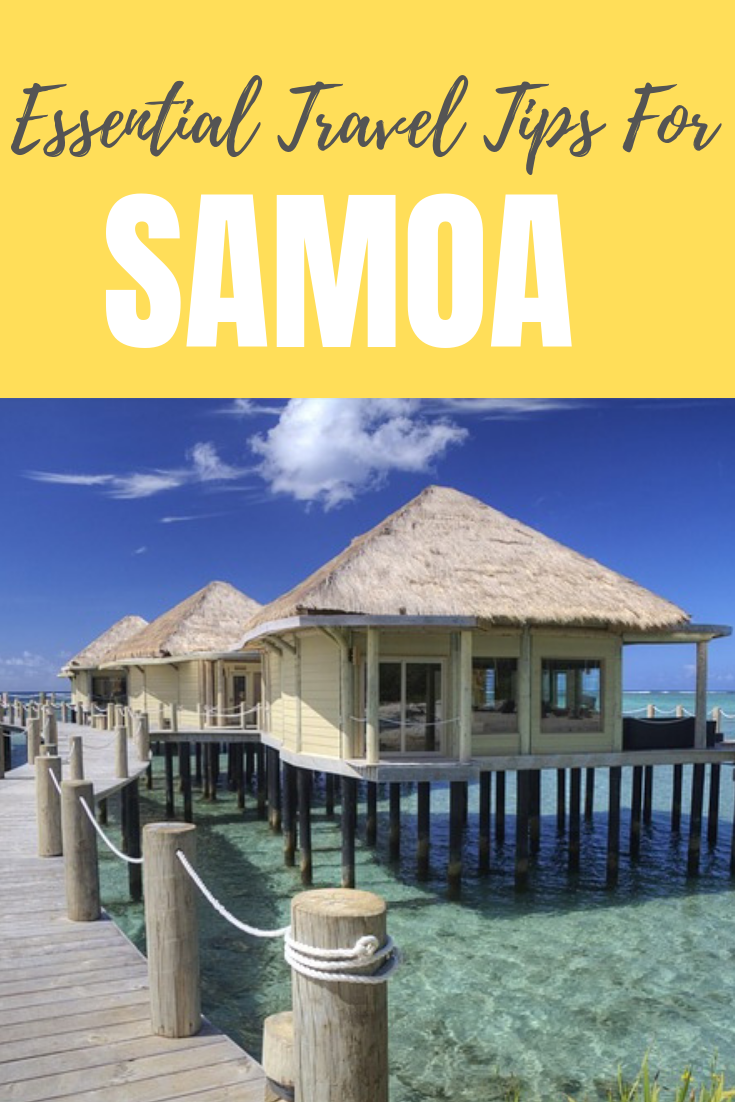 Tips for Women Travelers in Samoa
Perception of Foreign Women
Alisa says: I was amazed when, having caught a taxi and started a conversation with a driver, he said that he had long dreamed of meeting a real Russian – he only saw Russians on TV, and even gave his son a Russian name, Nicolai, or Nicolas. I was thoroughly touched. Later, however, I was told that Russians are quite respected in Samoa, because they have a reputation of being "tough".
Locals are used to seeing Australians, New Zealanders and Americans in their homeland, as it is a popular destination in the Pacific. However, they negatively react if a woman is dressed inappropriately. I experienced that firsthand. Do not repeat my mistakes.
Safety
Transportation
Alisa says: I would not recommend that women go to Samoa as solo travelers. If you still decide to, hire a car so you're not dependent on taxis. The easiest way to hire one is at Avis Co., which is open 24 hours at Faleolo airport.
Shady Areas for Women
Alisa says: Avoid visiting villages by yourself and try not to get acquainted with men in the street. If you are a solo traveler, stay at your hotel and go for excursions only in groups.
Clothing
Alisa says: As I mentioned earlier, never express your sexuality! Do not wear heels or even platforms. Avoid wearing tight clothes, short skirts and shorts. Go for long sarafans and loose tunics, even if it is super hot outside.
Tips for Women Travelers in Samoa
Have you traveled to Samao? Do you have tips for women travelers in Samoa? Email us at [email protected] to share your experience and advice with the Pink Pangea community. We can't wait to hear from you.