June 6-13, 2015
Tuscany, Italy
The Writing & Yoga Retreat in Tuscany, Italy is for those of us who love to travel and to stretch ourselves in new ways. In seven days, through writing, yoga and meditation activities, we will explore our capacity to grow, and the fears we are holding in our bodies and in all areas of our lives–from our relationships to money to the projects we are yearning to take on. At the end of the week, our fears will no longer control us.
The backdrop for the week will be an 800-year-old rustic villa located on an organic farm.  This setting will enable us to reconnect with the earth–to dig our hands into the soil that grows our food and to taste the freshly picked, deliciously prepared gourmet meals.
TheWriting & Yoga Retreat will be facilitated by Pink Pangea Co-founder Jaclyn Mishal and New York City-based Yoga Teacher Talia Sutra. This retreat is co-ed.
During Pink Pangea's Writing & Yoga Retreat in Tuscany, we will:
Tour Tuscany villages, including Siena, San Gimignano, Volterra, as well as the Petriolla Hot Springs
Write, meditate and practice yoga
Look at each of the seven chakras, one per day, and address our fears in each area of our lives
Explore where we are holding our fears in our bodies
Uncover insights about our past and present experiences
Create a new vision of what's next
Feel emotionally refreshed and physically rejuvenated
What's included:
Accommodations at Ebbio, a rustic villa on an organic farm
Three vegetarian meals a day
Day trips to Tuscan villages
Daily yoga and meditation
Daily writing exercises
Transportation to/from the villa and Florence airport
Accommodations 
Ebbio, a rustic villa, is located on a working organic farm located in the heart of breath-taking Tuscany. It is surrounded by an evergreen forest and is only 11 km from Siena, 42 km from Florence and a short walk from lovely Monteriggioni, a walled medieval town. Rooms are doubles.
Day trips
We'll travel to an array of Tuscan villages, with guided tours in Siena, San Gimignano, Volterra, and Petriolla Hot Springs.  We'll have free time to get lost in the towns, indulge in the delicious foods, and take in the gorgeous scenery.
Along the way, we will breathe the soft spring air rich with layers of fragrances and perhaps sample some gelato or sip a cappuccino at a local café.
Check out our Frequently Asked Question for our Writing & Yoga Retreat in Tuscany, Italy with Talia Sutra and Jaclyn Mishal.
Want to know more? Fill out this form and we'll get in touch.
Writing & Yoga Retreat in Tuscany, Italy with Talia Sutra and Jaclyn Mishal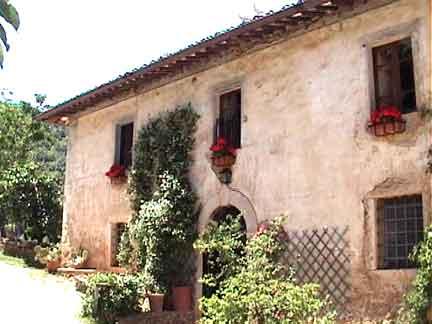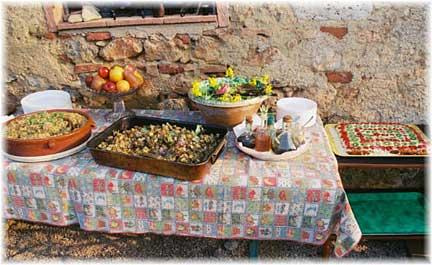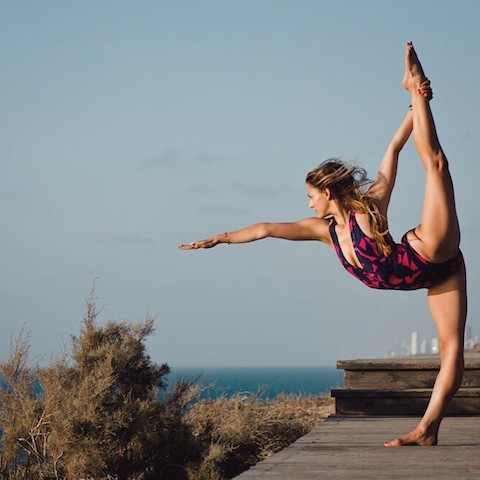 Writing & Yoga Retreat in Tuscany, Italy with Talia Sutra and Jaclyn Mishal
Writing & Yoga Retreat in Tuscany, Italy with Talia Sutra and Jaclyn Mishal