When I packed my RipSkirt Hawaii Wrap in my sloppily-packed bag, I did what you're not supposed to do: threw it in, squishing it between toiletries, shoes and books. I practically invited the wrinkles and awkward lines. But when I landed in Havana a few hours later and removed it from my pack, it was pristinely flat and ready to wear.
RipSkirt is advertised as a "water shedding, quick wrap cover-up that multi-tasks as the perfect travel skirt," and this description couldn't be more accurate. From sizing to versatility and comfort, RipSkirt is ideal for daily life or vacations when you're active but still want to look fashionable.
I wear a US size 8, and the medium – which promises to fit sizes 8-10 – was a great fit. The fact that the skirt wraps and fastens with Velcro is an even bigger plus: the skirt can easily expand or shrink depending on bloating or weight changes, and you could adjust it to move it higher or lower on your waist.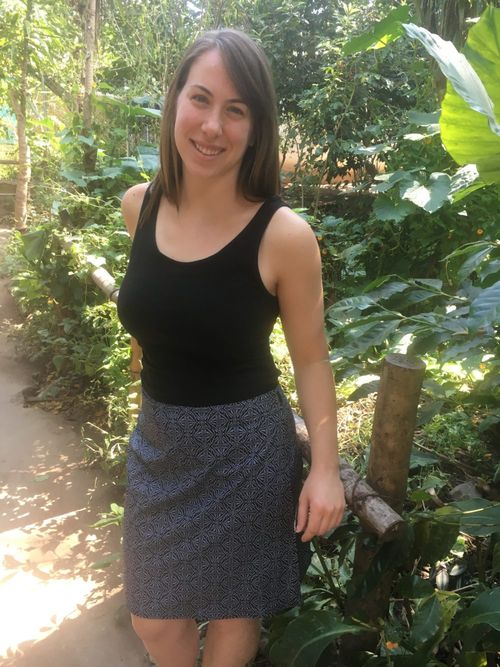 RipSkirt has three different lengths labeled 1-3. I wore length 2, which hits just above the knee. This length was ideal for movement yet still allowed me to feel comfortable while exploring the city. The variety of color choices gives a range of looks, so you can opt to be bright and tropical or more subdued. I chose the Black Pearl Batik, which offered style without the this-is-a-beach-skirt look. The only downside is that at times, length 2 felt more matronly than my 27 years wanted to feel. If you're looking to show more skin, length 1 appears to be more like a mini-skirt.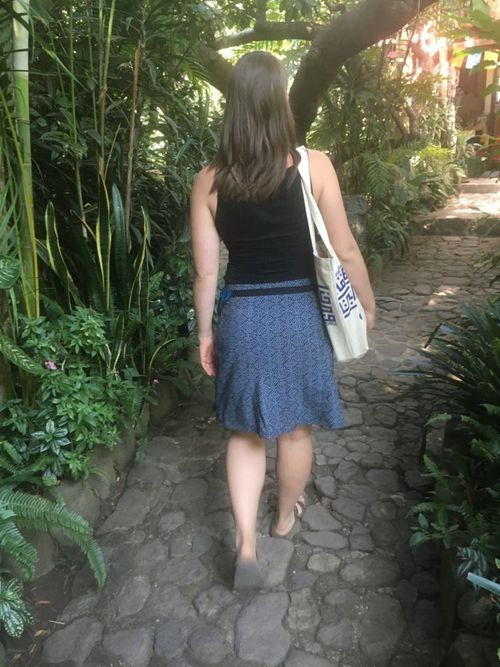 My friends and I were strolling down Havana's malecón when the ominous sky turned from taunting to torrential downpour in a matter of minutes. We sprinted to the nearest café, soaking in the tropical storm and splashing in puddles along the way. My skirt was wet, but not soaked. And as we waited out the storm and I sipped on a strong Cuban coffee, I didn't feel like I was sitting in wet sweatpants. The water resistance factor was no joke – after the sun came out, within a few minutes of walking, it was like nothing had happened. There wasn't even a lingering musty wet dog stench, something I often face when other items of clothing get damp.
The wrap skirt is versatile, but casual. The transition between one activity and another is smooth, but the look is completed by sandals, not heels. You can tuck in a tank top or wear with a bikini top, but an office blouse won't work. Still, I donned my RipSkirt at Havana lunches and afternoon naps, and on another trip, in Guatemalan churches and lake outings.
If you're a light (messy) packer like myself who wants a comfortable yet stylish and flattering skirt to fit many casual occasions, RipSkirt might be your next best purchase.
The author received a complimentary RipSkirt, but all opinions are her own.
About Allison Yates
Allison is a Chicago-based writer covering travel, women and society in U.S. Midwest, Latin America, Ibiza. Follow her on Twitter and Instagram.