Top 10 Cheap European Destinations for College Students
When is the right time to travel if not now? When you are a student? Before work obligations and family commitments have put limits on your ability to plan trips, grab your friends and plan a trip. As a student, you have the time to travel in a group or solo — while spending much less than it would cost if you went with a family. You can book low-cost fares and travel every destination in Europe if you want to.
Student travel in Europe has turned into a movement. Many counties offer cheaper museum tickets and other benefits to those who show their student ID. Also, hostels can be a perfect option for you to save money on accommodation and meet new friends.
Here is my top list of the cheapest European countries where you can go without worrying about your expenses:
Bulgaria
Bulgaria is a wonderful destination for those who love digging into history but cannot spend much money while traveling. This country keeps secrets of the Ottoman Empire, which, combined with its communist past, promises a transformative trip. Expect to meet friendly people there who would gladly help you throughout your travels.
Portugal
It is expected that the rise in popularity will bring more and more tourists to Portugal that means a hike in prices. You'll want to visit this stunning country now — while it's still considered to be a budget destination. You will love everything Portugal has to offer — the beautiful city of Lisbon, gorgeous beaches and the delicious wine of Porto.
Poland
Poland has a rich history where the era of kings and nobles was slowly replaced with the communist ideology. However, this country shows the highest developmental pace in Europe, while remaining cheaper than France and Spain, also known for its rich monarch history.
Ukraine
Poland's eastern neighbor, which is not a member of EU but is absolutely visa-free for all European nationals will definitely impress you by its beauty. In Ukraine, you can find everything from sea to mountains, from history to amazing nightlife at more than affordable prices.
Hungary
Hungary is home of European monarchs who built and lived amazing castles that are kept and preserved on both sides of the Dunai river. This is a favorite destination of many Europeans who enjoy comfort and cheap prices. Moreover, its geographic location makes it a perfect spot for your interchange to other destinations.
The Czech Republic
The Czech Republic is another favorite weekend destination of Europeans. At a reasonable price, you can visit Prague with its famous Carl's bridge, travel to fortified Medieval castles and walk among various gothic churches. This is a wonderful opportunity to see more while spending less. If you have no time to visit Prague due to college, ask them can you do my assignment for me and go on the vacation you dream about.
Latvia
Latvia is a pearl among the Baltic countries. It is the smallest but the most beautiful country that has everything included: the old town with Scandinavian architecture in Riga, wide and narrow river combined with beautiful nature as well as beaches nearby beautiful and calm Baltic sea. You can go to other Baltic or Scandinavian countries via cruise ships that come directly to Riga's port.
Greece
Greece might not seem to be a cheap destination when you first go to this country. However, the right planning may decrease the average price of your stay at least twice. Moreover, apart from historical sites, you can have one of the best European vacations there, taking into account that almost every big city in Greece has amazing beaches around.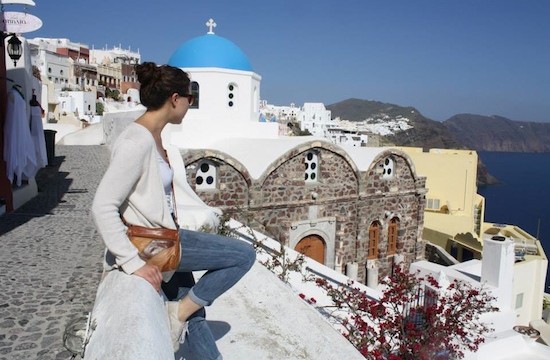 Slovakia
Slovakia is much cheaper compared to Austria and other Western countries. However, when you travel to this country, you should see it all, from the capital to mountains and Kosice. Every city is different and has its own secrets, so traveling across the country to discover amazing views is something that you should definitely do.
Romania
Romania is known for its vampire legacy. Transylvania is known as the Motherland of one of the scariest vampires of all times: Count Dracula. However, this is not the only thing that should attract you to Romania. The country is known for its beautiful mountains, marvelous nature and wonderful caves that will definitely inspire you.
Europe has many wonderful destinations that would please even the pickiest traveler. They differ in terms of costs, but college students can really expect excellent experience under a comparatively low budget. It is not only the place but the people that make your trip special. Getting to know a new culture always broadens your horizons and helps you become a better version of yourself.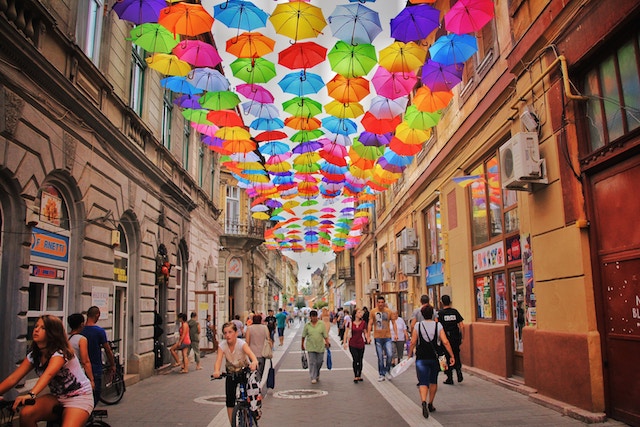 By Sandra Larson.
Sandra Larson is a freelance journalist who dedicated her career to research and writing. She is also an experienced traveler who have already visited over 20 countries but won't stop on this number. In this article, Sandra provides a list of the cheapest European countries to travel to, based on the reviews from travel forums and her personal experience.