Quitting my Job and Making a Difference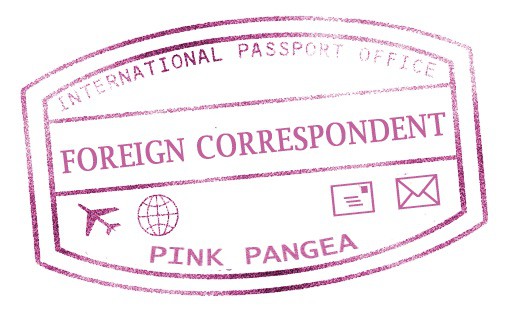 I woke to the sound of dogs barking. Snuggled in my sleeping bag, I reached over to check the time and thought to myself, "Oh my word! Why do I ache so much?" Then it all came back to me… The pick axe, the shovel and the endless wheelbarrows of earth. A few of us had spent the previous day removing a 100 year old compacted mud floor in order to do some building work to an old French farmhouse. Why? I was in France spending time with a friend who I worked with many years ago. In 2004, he gave up his life in the rat race and bought an old farmhouse in France and has lived there ever since, building, renovating, painting and updating. I got roped into helping him and even though throwing a pick axe into a clay floor for a few hours was extremely exhausting, I found it to be strangely satisfying.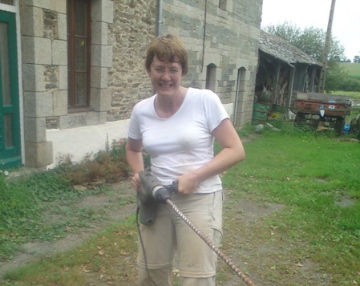 It got me thinking about the job I had left behind in Germany. Each day going into work, working 10 – 11 hours a day, spending more than 2 hours on public transport each day, endless meetings, working with people who didn't have a clue what they were doing, fighting with lazy people, trying to please the customer, etc etc. It was enough to drive a person crazy, make all their hair fall out and run to the nearest doctor for a hefty dose of Prozac!
All this and more left me completely exhausted. And yet, here I was in France, physically exhausted from playing too long in the mud with a pick axe and monster drill and feeling quite happy about it. What on earth had happened to me? Had burnout sizzled my brain? No, I think it was quite simply that I could 'see' the result of my work. My 10 hour day didn't make any difference to a meal being served on an airplane somewhere in the world but in my friend's house, if they built stables, they were able to SEE the result.
Everything had an instant and visible result.
If the wood wasn't moved from the outside to the inside winter storage area before winter set in, they would find themselves walking around in fluffy Eskimo suits much to the amusement of their two dogs. Everything had an instant and visible result.
What made me leave my job? Before I resigned, I remember thinking, "Is this really my life? Is this what I was put on earth for? Is this the legacy that I'm going to leave behind? Was I, as a woman, putting too much pressure on myself in order to succeed in a male dominated environment?" I don't know the answer because I didn't stick around to find out. After being constantly ill with stress and finally burnout, I resigned, leaving behind the office cubicle and its related stress and decided to do something for me – I would travel the world.
The relationship between hard work and seeing the result is very important to me. This friend of mine and his girlfriend both work really hard but the work they do is visible and directly impacts them. There is a huge difference between going home after an 11 hour day, your head so filled with stress, deadlines and useless tasks, you can hardly cook yourself dinner and working a 9 hour day of physical labour, building something so that at the end of the day, you can stand back and say, "I did that and I made a difference." I know which one I would choose.
Quitting my Job and Making a Difference.
So during my travels, I will try swapping my "What can I help you with?" for accommodation for a few nights. Perhaps some painting might get me a bed for a few nights with a friend's cousin in a city I have never been to. Perhaps some gardening might get me a bed for a few nights in a country I have never visited. I know that I would love to return to France, for instance, and really learn how to care for horses, continue walking the dogs, move the wood into winter storage, care for the grounds and pick fresh vegetables for dinner in exchange for a bed for a few nights.
There are even organic farms that give you free board and lodging in exchange for help with the farming and you get to learn about organic farming in exchange. It's rewarding work. Perhaps further afield, I can teach English in Thailand, help build schools in Africa or care for national parks in America.
There are so many opportunities available out there for both men and women alike. As long as I am sensible and make sure my contacts are genuine, I will be okay. I know I want to make a difference in this world and I don't want to wait until I am too old and too tired to realise that I could have made a difference all along but simply chose not to. My time is now…