4 Off-the-Beaten-Track Places to Visit in Shanghai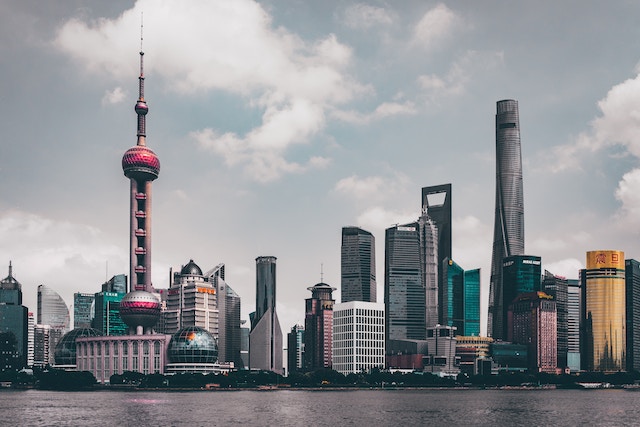 I stood before the life-size subway map at Shanghai's Lujiabang Road station. Pretending to be simply interested, I scrolled my eyes from nearby advertisements to the map, the map to nearby advertisements. My attempts at being discreet were dashed as soon as my powdery-white complexion and blonde locks entered the station. I wasn't fooling any of the Chinese. But frankly, I was just too embarrassed to be a tourist.
The sheer term "tourist" carries connotations of Hawaiian-shirt clad, upside-down-map-wielding persons. On a more advanced level, it assumes one is a cultural spectator, unaccustomed to their surroundings. With such a negative opinion of the term, it was obvious that I wanted to avoid the label at all costs.
This very embarrassment is what forces me off the beaten track and into some of Shanghai's most memorable finds. Now a relocated expatriate, I have scoured the streets many times over to declare the top four spots that no undercover tourist should miss.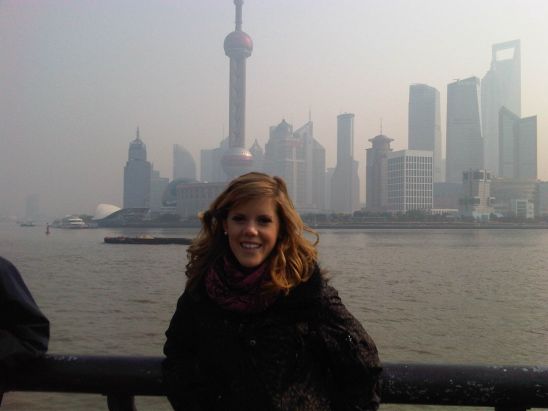 4 Off-the-Beaten-Track Places to Visit in Shanghai
1. Cake Shop in People's Square
I am aware that my first suggestion is located in People's Square, one of the most frequented areas in Shanghai. But please, allow me to defend this suggestion with the following description: Sticky. Gooey. Sweet. Chewy. Covered in powdered coconut shavings. All for about 50 American cents.
That is "gao" (pronounced guh-ow), a Chinese cake comprised of sweet crushed sesame seeds rolled in a sort of sticky gelatin, wrapped in sugared red bean paste, then sealed in another layer of gooey gelatin. The Shen Da Cheng bakery at People's Square (on the intersection of Zhe Jiang Road and East Nanjing Road) sells the absolute best quality at a price that is nearly as delicious. Point at the white snow-ball-esque goodies and proclaim "zhe ge" (this one). They will know what you mean.
2. Flower Market near Donghua University
I discovered this second spot on a dreary Monday afternoon, under the shelter of a poorly engineered umbrella when a student at the renowned Donghua University leaned over to me and painstakingly pronounced in his clearest English, "I know something that will brighten your day."
I followed him through swerving taxis and under modern glass arches to the "Hua Shi" –or flower market– that conceals itself just blocks away from the university's main gates.
Inside, customers duck under human-scale rose trees and skip between extravagant arrangements. While frolicking down the rows of shops, watch out for freshly cut leaves that are whisked every which direction by entranced florists. A visitor may find everything from cacti to bird of paradise for very competitive prices. And as the entire market is indoors, it is a great museum-alternative for rainy days.
3. Food Market Near Qibao
If you are looking to taste the gamete of local Chinese cuisine, the food market near Qibao should be on your list. After taking Line 9 to Qibao Station, leave through Exit 2 where you to see a large mural of a traditional Chinese home and an arrow that directs hungry street crawlers towards the unpolished gem of food cart chaos.
When you reach the red phoenix gate juxtaposed by youngsters crawling over ancient water rocks, continue under its mouth towards a narrow alleyway bustling with venders. There, cached under bamboo-steaming caskets or mounted upon skewers you will find everything from soup-filled dumplings to pickled pig trotters. For less than 10 USD you can get more than a full meal worth of snack-sized portions. My personal favorite is pancake-like bread with sweet and spicy toppings.
4. Cricket Market in Old Town
The single most memorable location I can describe is the Cricket Market in Old Town. If you arrive at Laoximen Station, it is located just one block past the Tea Market and before the Magnificent Hotel. Vegetarians and animal activists be forewarned: what may seem like an average inlet leads to Shanghai's indoor (and perhaps underground) pet market.
Once inside, title waves of fumes and natural symphonies will stun you. The odor is two parts rabbit, one part fish tank, and three parts cigarette (thanks to the local who just pushed past you in the three-foot-wide alleyway). Here, clusters of middle-aged men mumble and scowl as they invest their hard-earned money in monstrous fighting crickets. One pound of their fist on the flimsy table sends wallowing white worms over the edge of their paper box as you walk past.
Above, bamboo polls vibrate with the constant fluttering of anxious caged birds. While I would certainly never bring a purchase from such a place home (did you hear that, Mr. Customs Officer?), the experience is one in a million.
4 Off-the-Beaten-Track Places to Visit in Shanghai
Related Reading
Have you traveled to Shanghai, China? What were your impressions? Email us at [email protected]pinkpangea.com for information about sharing your experience and advice with the Pink Pangea community. We can't wait to hear from you.
4 Off-the-Beaten-Track Places to Visit in Shanghai photo credit Monika Lutz and pixabay.com