Tips for Train Travel in China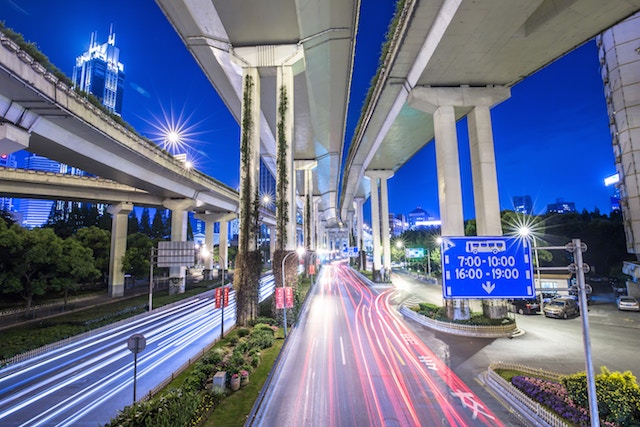 Train travel is almost always the cheapest and most convenient way to travel throughout China. With China's extensive train network, travelers can span long distances for a fraction of the cost of a plane ticket. Well, most of the time. It's always good to do a little homework first (especially when taking into account the longer amount of time train travel requires compared to flying) but if one wants the "real" Chinese traveling experience, taking the train is
the way to go.
It can be a little tricky to figure out how to buy train tickets in China at first. In China, there is no national database or system for all of the different train routes throughout the country. Therefore, train tickets cannot be purchased online. They can be purchased either through a travel agent, at a train ticket agency or at the train station. Tickets can only be purchased in the departure city.
For example, if you are in Shanghai, there is no way to purchase a train ticket running from Beijing to Nanjing. In most cities, you can buy a return ticket (for a Beijing to Shanghai itinerary, the return ticket from Shanghai to Beijing can be purchased in Beijing) as well as a departure ticket, but this is not always the case.
If one wants the "real" Chinese traveling experience, taking the train is the way to go.
Tickets can generally only be purchased 10 days ahead of the travel date. A ticket for departing Beijing on January 10 can only be purchased in Beijing on January 1, and not a day before. However, in some cases, tickets open five days or less in advance. This depends on whether or not your departure city is the first city on the train's travel route and what type of train is running that particular route.
Trains in China are classified by letter. C, D and G trains are the most modern high-speed daytime and sleeper trains with air-conditioning. Z trains are the second best, followed by T and K. Trains without any letter preceeding the train number (e.g. 1234) are the oldest and may not always have air conditioning.
Seats on a Chinese train fall into the following four categories: hard seat, soft seat, hard sleeper and soft sleeper. (The unofficial fifth category is standing, where a passenger, well, stands for the entire duration of the journey.) Hard seats are the cheapest (and most uncomfortable), while soft sleepers are the most expensive (and the most comfortable). Hard sleepers are the most popular tickets and tend to sell out the fastest.
Depending on the duration of the journey, a soft seat or a hard sleeper is the most ideal. Hard sleepers are six berths (lower, middle, upper) to an open compartment, while soft sleepers are four berths (lower and upper) to a closed compartment.
Therefore, train tickets cannot be purchased online.
Once one understands the train travel system in China, it really makes traveling throughout the country a breeze. However, if any travel plans in China occur during the Spring Festival (Chinese New Year), National Day (October 1), or May Day (May 1), fly instead of taking the train. During these peak periods, the entire nation of China will be on the move and train travel will be next to impossible.
Tips for Train Travel in China
Related Reading
Have you traveled to China? What were your impressions? Email us at editor@pinkpangea.com for information about sharing your experience and advice with the Pink Pangea community. We can't wait to hear from you.