A Conversation with Travel Memoirist Rachel Friedman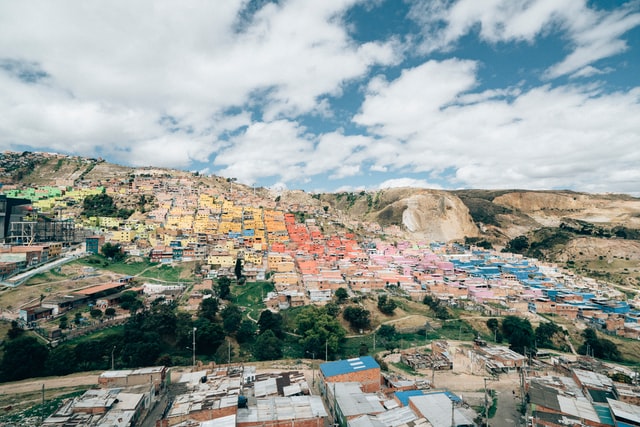 A few years ago while stuck at the hospital with a cat bite (random, I know!), I asked my husband to pick up an incredible book for me. As you may know, it's pretty hard to concentrate in the hospital, so I really needed something that would provide an easy escape. Rachel Friedman's memoir, The Good Girl's Guide to Getting Lost: A Memoir of Three Continents, Two Friends, and One Unexpected Adventure, did just that–taking me on a post-college adventure of a lifetime.
After graduating from the University of Pennsylvania, Rachel realizes that she doesn't want to take the next step that's expected of her–getting a job and settling into a new city. She wants to explore the world. She buys a one-way ticket to Ireland, a country she's never visited, and that's just the beginning.
I was thrilled to connect with Rachel off the page, and ask her the questions I'd wanted to know the answers to.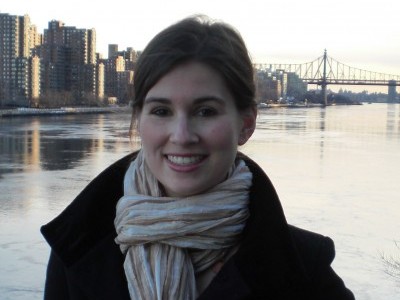 Which country did you find to be most challenging as a woman traveler? Why?
For me, it was Bolivia. (This is also the place I spent the most time during my South America travels, so perhaps that's part of the equation.) Latin America is known for having a machismo culture, but I found it much less aggressive in Argentina and Chile than in Bolivia and Peru. Any solo female traveler (or groups of women) has no doubt experienced the delightful shouts and whistles that accompany one on a traditional South American street. In Bolivia, in La Paz, in particular, though, I felt these approaches were more aggressive. However, in the smaller towns in Bolivia, like in smaller towns everywhere I went in South America, I felt overall very safe.
Tell us about one of your best experiences with foreign men.
Well, my husband would surely be appalled if I didn't mention him in this answer! I (an American) met him (a Kiwi) in an Irish pub in Peru. How's that for an international meeting? After a long and winding romance that included two years apart while we struggled to sort out how to make our international relationship work, we ended up getting married – which is without a doubt my best experience with a foreign man.
Tell us about one of your worst experiences with foreign men.
Does it count if it's an experience with an American guy but it happened in Ireland? When I lived there, I very briefly dated (as in one date) this guy. But he would not leave me alone. He would show up where I worked, sometimes appearing at 4 AM at the shady club where I bartended – which is when my shift ended. Finally, some of my male co-workers had to give him the hard word and he got a clue. I also went on a terrible date with an Australian when I lived in Sydney. You can read about that in the book…
Were you ever stereotyped abroad? What was that like?
All the time! The responses to Americans differed over the course of the period I was traveling. When I went to Ireland, in the summer of 2002, 9/11 was still very present in people's minds. Most foreigners I met expressed some sort of sympathy about what had happened and solidarity with the U.S.
As the months wore on, however, and America got more deeply entrenched in the war in Iraq, reactions became much more mixed. President Bush really changed the perception of Americans abroad because we, like any country, are aligned with our government in the eyes of others', even if we don't agree with the actions of that government.
During the Bush era, Americans were increasingly viewed negatively in the countries I visited. So I found myself trying to explain my own viewpoints a lot in 2003 and 2004. I had to work to get people to see me as an individual and not solely as an American. It was extremely frustrating at times and sometimes I got really, really tired of defending myself.
At the same time, I desperately wanted people to understand who I was and where I was coming from. I also wanted to be a positive example of an American traveler, to fight against the unflattering stereotypes typically applied to Americans. It didn't help that during those years we were tightening visa restrictions, making it harder for others to travel to the U.S., which many countries resented – especially ones who were our allies and also dedicated travelers (like the Australians, for example).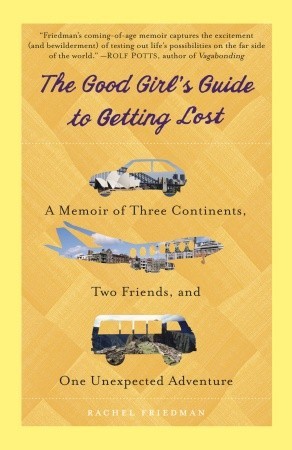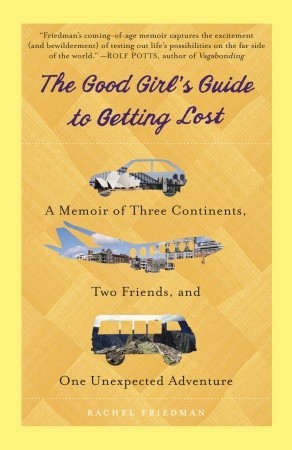 Tell us about your greatest accomplishment during your travels.
Landing in Argentina alone (due to an unfortunate visa mishap that prevented me from meeting up with my friend Carly in Brazil) and being forced to navigate South America by myself was a huge accomplishment for me. When I started traveling, I was totally freaked about going anywhere on my own and a year later, there I was in a foreign country where I didn't speak the language or have any clue about the customs…. It was a sign to me that I really could thrive in any country. It was the first time I really believed in my own abilities as a capable adult and traveler.
How has travel transformed you?
I gained maturity from being self-reliant. I acquired a more international perspective of the world and more empathy in general, I think, from seeing the way people in different countries live. I returned from travel more decisive in my own life path because I'd taken the time to really get to know who I was, before jumping into a career, say, or deciding to go to graduate school.
Photos for A Conversation with Travel Memoirist Rachel Friedman by Rachel Friedman and Unsplash.