How I Blew My Travel Budget — With No Regrets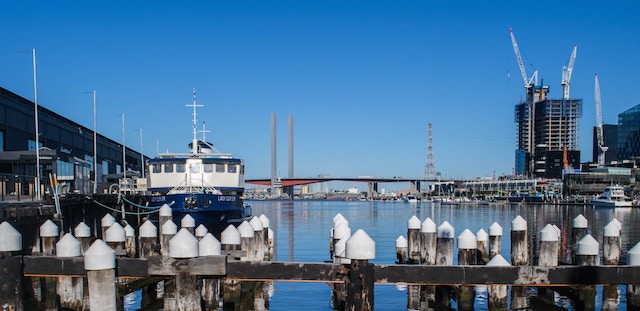 What's the one aspect that's preventing you from long-term travel? You probably answered, "Money." Actually, you can probably afford it, but might have to adjust your destination, accommodations, or preferences. For my recent four-month long Australian journey, I scraped together a generous $15,000. Impulsively, I sold my car for about $10,000 and contributed the $5,000 I had in savings. My cousin allotted $30,000 for a yearlong trip around the world, so my $15K was certainly generous travel budget for my solo journey. I had hoped to apportion some money to get back on my feet upon my return to the US.
I'm no travel novice. I backpacked around Europe a few times during my 20s, on a shoestring budget. I joined inclusively-priced tours to locations like China and Egypt, where I was hesitant about making arrangements without a guide. After many years of teaching, penny-pinching throughout the school year to pay cash for my summer trip, and two years of absolutely no travel in order to finish my PhD, I was ready to blow the budget and celebrate.
How did I manage to spend so much money? There's no way I would spend that much in four months, I thought.
I read up on working holidays and using your skills to earn money along the way, and had intended to delve into that arena, but was enjoying my freedom too much to commit to any type of work. I tried to volunteer my teaching expertise as a tutor, but since I didn't remain in one city for an extended period of time, my offer was declined. Understandable, and now I had more time to eat, read, and write!
I booked two Airbnb stays in Sydney before my departure from the US, figuring out the remainder of my accommodations as necessary. I enjoyed the luxury of my own room, access to a kitchen, as well as laundry facilities. Plus, I was meeting native Australians and immersed in their daily life. You can't find that at a hostel. Once I left Sydney, the Airbnb rates in other cities dropped substantially, so I rationalized the $60-$70 per night cost in Sydney.
How did I manage to spend so much money? There's no way I would spend that much in four months, I thought. Then I started reading up on Australia. Basically, it's one of the most expensive countries in the world. During my first month in Sydney, I covered most tourist attractions: Taronga Zoo, a show at the Opera House, Bondi Beach, and most museums and galleries listed on the Time Out app. I started to panic. If I sustained this behavior, I wouldn't last another three months. Okay, I'd only visit free museums in order to economize.
How I Blew My Travel Budget — With No Regrets.
I used public transport as more of a novelty than a cost-saving measure. Since I live in Southern California, where our public transport is virtually non-existent, one of my daily joys was riding the train, tram, or bus. I investigated taking a bus or train from city to city around Australia, but since I wanted to cover Sydney, Cairns, and Melbourne, spending quality time in each city, I decided to fly. One of my Airbnb hosts introduced me to Tiger Air, and their cheap one-way flights from Sydney to Cairns, Cairns to Melbourne, and Melbourne back to Sydney afforded me that quality time to develop a daily routine in each city. I felt like a true jetsetter.
My routine consisted of: a quick breakfast of bread and fruit at my Airbnb accommodation, walk or public transport to a museum or other tourist site, snack of nuts or fruit around noon, sitting in a park to read or journal in the afternoon (free!), then the highlight of the day: happy hour at a previously staked-out bar followed by dinner at a previously staked-out ethnic cuisine restaurant.
For a while, I added one more stop for dessert, but cut that out in favor of an extra beer at happy hour. I was splurging! My weekly ATM withdrawal was $300 cash to fund the week. I had to negotiate with myself. At what other time in my life would I be able to eat at a coveted restaurant every day? By the way, my cholesterol increased by ten points, but my weight did not suffer during this Bacchanalian period, thanks to my constant walking and hiking throughout the trip.
At what other time in my life would I be able to eat at a coveted restaurant every day?
Cairns blew the budget. I rented a car and booked a diving trip, two activities I hadn't considered at the outset of the trip. One of the greatest detriments to a successful trip is inflexibility. I wasn't on a schedule. I was going with the flow. So, I rented a right hand drive car and toured around Cairns, up to Daintree National Park, over to the Atherton Tablelands, and down to the waterfall circuit near Innisfail. The car rental (car hire, as they say in Australia) was $50 per day, plus at least three full tanks of gas to fuel my road trip. I cringed when I saw my bank statement, but it was one of the highlights of the trip.
In retrospect, I could have doubled my trip length if I had made some concessions, but I have no regrets. Sometimes you have to make those impulsive decisions and give in to your desires. If you are continually restraining yourself, you may as well have stayed at home.
How I Blew My Travel Budget — With No Regrets photo credit by Unsplash.