How to Make the Most of MeetUps as a Solo Traveler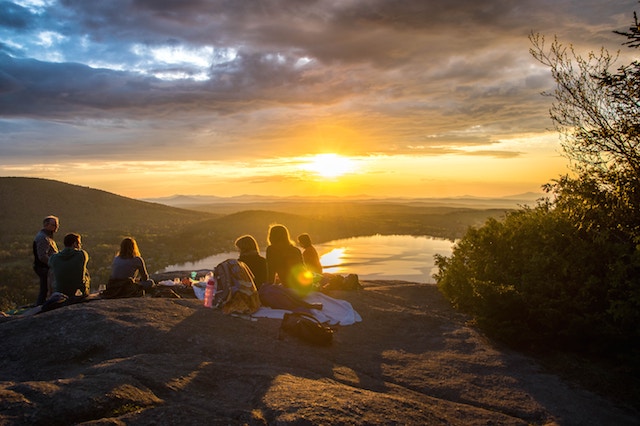 I never expected to be lonely while traveling solo. My independence had always been a refuge, never a hindrance. As I soon discovered, your subconscious likes to play tricks on you when your human interaction is restricted. As an introvert, I didn't think it would be a problem, until it was. Keeping in touch with friends and family over Facebook and email is comforting, but can also evoke wistful and yearning sentiments for home. I know it seems like a bratty and impossible complaint, staying in a major metropolis teeming with eligible and potential friends, but the introverted traveler cannot rationalize.
After a month of sightseeing in solitude around Sydney, it was either time to meet some locals or change my flight and head for home. I'd already stayed in three different Airbnb homes and met up with mutual friends for dinner and touring, but I needed to take my action to the next level. Much appreciation to my hosts and hostesses, but I couldn't expect them to entertain me for four months.
Keeping in touch with friends and family over Facebook and email is comforting, but can also evoke wistful and yearning sentiments for home.
If you will be in one area for at least a month, joining a Meetup group, available in desktop and app versions, is a safe and accessible way to meet some locals. Choose an activity you enjoy, and "meet up" with men and women who may be in the same circumstance. It alleviates loneliness, but doesn't commit you to a travel partner when you desire to be alone.
I'd spent the weekend with a mutual friend outside Newcastle, Australia. While it was fun to hang out with a big group of guys, I missed female interaction. My friends at home had used Meetup when they moved to a new town in order to make friends who hold common interests. I signed up and searched for women's groups near Sydney, which was my home base during my Australian travels.
How to Make the Most of MeetUps as a Solo Traveler
I joined a group called Girl Time, after perusing their previous activities like happy hours and movie nights. I RSVPed for a gathering at the Manly Jazz Festival, hopped on the ferry from Sydney's Circular Quay, and enjoyed a sunny, twenty minute ride to Manly, one of Sydney's northern beaches.
After texting the group leader on my temporary Australian phone, I found the group and settled down on a grassy area between Steyne Street and Manly Beach to enjoy the music. Most of the women were new to the group and to Sydney, making polite conversation to break the ice. Members arrived with six packs of beer and conspicuous bottles of wine, readily consuming their beverages in the broad light of day. Though subtle, I had never seen this type of public drinking before. In California, our public drinking is masked by the brown paper bag or vodka-filled water bottle.
"Is it legal to drink in public here?" I asked Katrina, seated to my right.
"It's fine," she responded, "as long as your behavior is under control. Do you want to share a bottle?" I exuberantly consented, and we set off in search of wine and food. We agreed upon a white wine from the liquor store, and I purchased some pasta salad from the supermarket deli. I glanced around in search of the cutlery basket so I wouldn't have to consume pasta salad with my hands in front of my new friends, but there was none to be found. We looked at the picnic supplies section, but didn't want to purchase an entire box of cutlery.
"Let's just grab one from the 7-11," Katrina suggested.
"You mean steal one? I don't want to be deported! I have three more months of travel planned," I wailed. I couldn't tell if her laughter stemmed from pity or amusement. We purchased our food, and as we passed the 7-11, Katrina quickly slipped in and out. As we settled back on the grass to enjoy our refreshments, she brandished the fork with a smile. I profusely thanked her, feeling immense gratitude toward my new friend and her sacrifice.
Some tips for using Meetup:
How to Make the Most of MeetUps as a Solo Traveler
1. Search for a women's group
Finding a women's group while traveling will open the door to female friendships with locals. If I intended to stay in one city for a longer period of time, I usually had the contact information of a mutual friend. Even if you know people in the area, meeting strangers with a common interest gives you the satisfaction of doing all the work in developing your new friendship.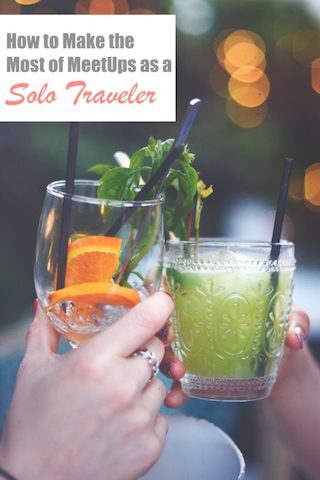 2. Search for a tourist/travel group
Certain cities may have a group of people who enjoy hosting foreigners and visitors. You can search Meetup according to the proximity of your lodging. You and your friends might even want to start a Meetup in your home city to host travelers passing through!
3. Read profiles
As with Airbnb, it is also important to read the profiles of the Meetup organizers. If you are hesitant or suspicious, trust your instinct. If several of the members are also members of groups that make you uncomfortable, move on to a different group.
4. Reveal that you're just passing through
In my experience, most Meetup organizers and members intend to attract new members who will solidify their groups. As a current Meetup organizer, I can attest to this aim, but I welcome anyone who desires even a momentary community. During my travels, I found that being forthcoming with my itinerant situation was the best course of action. Some people are looking for permanent friends, while others are content to share their city with a vagabond.
Upon my return, I found that exploring social media avenues while traveling affected my attitudes toward routine happenings at home. I was interested in gathering educators who were looking to using breathwork and meditation to negotiate their challenges in the classroom, so I organized a Meetup group to mobilize the idea. Just because you're no longer vacationing, doesn't mean you're required to shelve the lessons you learned until the next sojourn. You never know when you'll meet a new friend!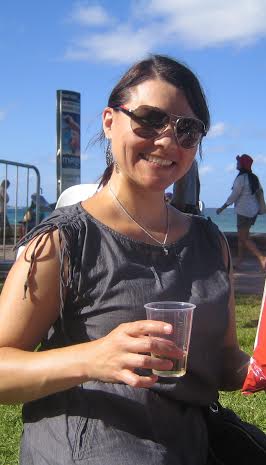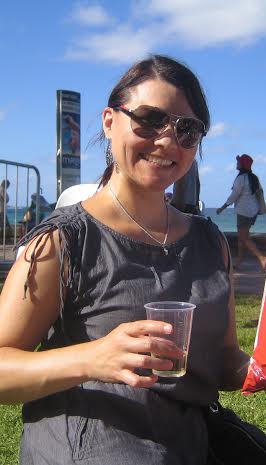 How to Make the Most of MeetUps as a Solo Traveler photo credits: Anne C and unsplash.