What to Do in Sydney in 48 Hours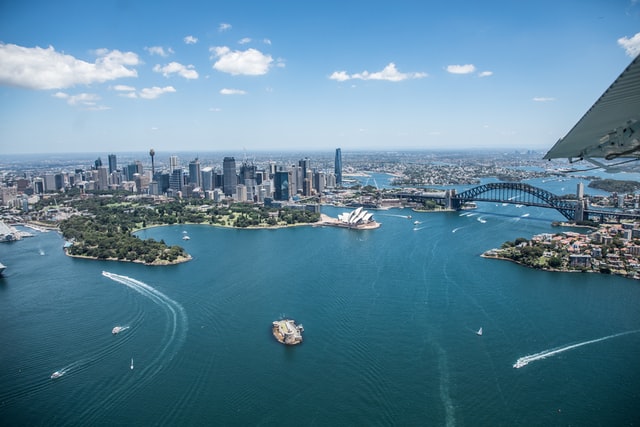 Sydney, Australia is considered one of the world's greatest cities, so with only 48 hours to spend there, the traveller will most certainly have to plan her trip well. Sydney houses a wealth of indoor and outdoor activities, along with international cuisine from around the globe, but when your itinerary limits you to 48 hours, compromises must be made. Don't forget to pack your walking shoes for this easily navigable tour!
What to Do in Sydney in 48 Hours
Day 1
Newtown, Glebe Markets, Manly, Harbour Bridge, Museum of Contemporary Art, Royal Botanic Garden, Opera House, Darlinghurst
Whether your flight arrives at the international or domestic terminal, you can hop on the train into the city by following the signs. At Museum or St. James, disembark and leave your luggage at your hotel. I advise staying in the Darlinghurst area, as it is central to these suggested activities and train stations.
Sydney is known for its weekend markets. Head to Newtown on the Inner West line and saunter down King Street for some window shopping and breakfast at Café C, or a similar café that you pass along the way. I especially enjoyed the butterscotch lattes I found in the Newtown cafés, and Gould's Book Arcade satisfied the bibliophile in me.
Cut through the University of Sydney to inspect the striking architecture and gardens. Wander farther through Victoria Park and have a rest to admire the pond before continuing towards Glebe, where the Saturday morning Glebe Markets offer a mix of consumable fare and trinket souvenirs.
What to Do in Sydney in 48 Hours
Walk back down the opposite side of King Street to the Newtown station, or use an app to locate the Redfern station. Arriving at Circular Quay Wharf, you can purchase your ferry tickets to Manly and take a look around as you wait. If your wait time is lengthy, spend some time inside the Museum of Contemporary Art, located on the western side of the wharf. Use this time to purchase last minute tickets to a show at the Opera House, either at the box office or on your device.
Note: the best restrooms in the area are located near Opera Bar, downstairs. Your ferry will offer photo ops of the Opera House as you travel across Sydney Harbour. Try to snag an outside seat for the most exhilaration and a refreshing–and hopefully sunny–ride.
Once you arrive in Manly, window shop down The Corso to arrive at Manly Beach. Take a dip in the sea or wander over to Shelly Beach. When hunger strikes, make your way back to 4 Pines Brewing Company for lunch. Even if you don't drink beer, the food is recommended. I had the bouillabaisse, and though the portion was not huge, the flavor and freshness was exquisite.
Even if you snapped photos on the ferry ride to Manly, the light will have changed and you will enjoy additional views from your outdoor seat
Your return ferry will deliver you back to Circular Quay. Even if you snapped photos on the ferry ride to Manly, the light will have changed and you will enjoy additional views from your outdoor seat. Head toward The Rocks to locate the steps up to the Harbour Bridge. Follow the pedestrian lanes along the Opera House side for a bird's eye view of maritime activity below. Unless you are especially compelled to venture across the entire length of the bridge, stopping halfway will provide sufficient views. I stood there for an eternity, mesmerized by the ferries and sailboats below.
Follow the pedestrian signs above Circular Quay toward the Royal Botanic Garden, a lovely place to sit and relax your feet. Find a bench near the water to marvel at the same scenes you recently viewed from above and from the ferry. Make your way back toward the Opera House, where you can photograph the iconic landmark from all angles. You may even pick up their free Wifi. Visit Opera Bar for drinks and dinner before your show, or simply relax after your active day.
After the show, grab a nightcap at one of the highrise hotels in the CBD (Central Business District) or at one of the local bars in Darlinghurst. My Airbnb accommodation in Darlinghurst had a rooftop garden, where I enjoyed views of the CBD and Hyde Park.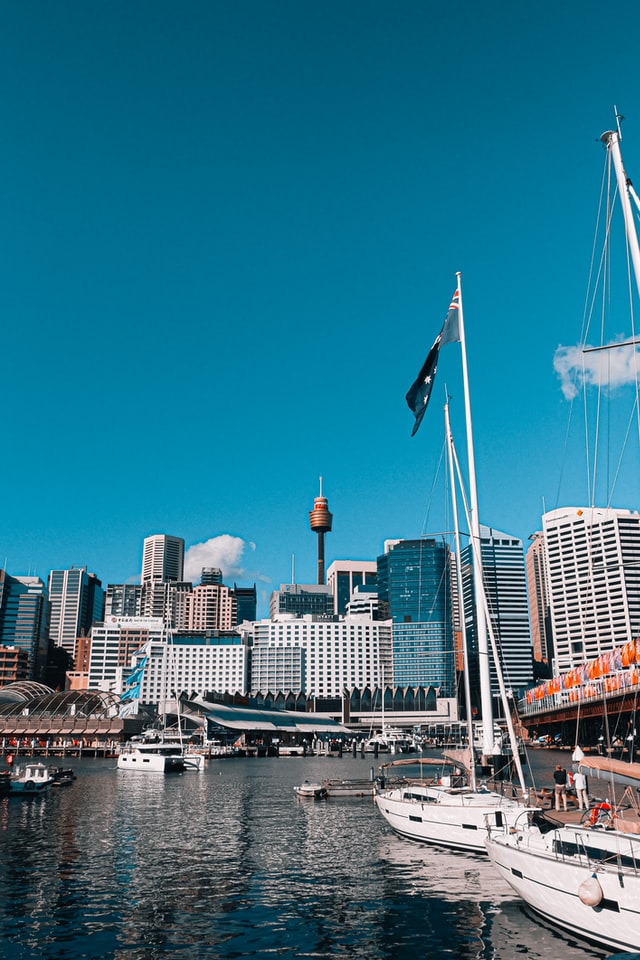 Day 2
The Domain, Art Gallery of New South Wales, State Library of New South Wales, Eastern Beaches Coastal Walk, Moonlight Cinema
Take a morning stroll through The Domain, located adjacent to the Royal Botanic Garden. Pick up a coffee and snack along the way or at the café at the Gallery when you arrive. I admit I ate breakfast at Starbucks quite frequently during my time in Sydney, mostly because I was fascinated by their food choices. In all seriousness, I marveled at the sandwiches, vegetarian pizzas, and other offerings that aren't available in the US. I constantly exclaimed my excitement to the baristas, who were usually amused.
The Art Gallery of New South Wales is a nice place to have a sit in front of the various exhibits. Use your device and their free Wifi to guide yourself around the Gallery. Back across The Domain to the State Library of New South Wales, you will find art exhibits within the impressive stacks. Plus, libraries are peaceful locations to rest and cool off.
Catch the Eastern Suburbs train at Martin Place to travel out to Bondi Junction, the end of the line. If you feel like walking to Bondi Beach, it will take about 20-30 minutes, but you may want to catch the bus and save your feet. Exit the bus at Campbell Parade to photograph the famous beach and surfers. Along the coast you will see signs for the Eastern Beaches Coastal Walk.
What to Do in Sydney in 48 Hours.
The trail will feel refreshing as you are led up and down along the rocky shore, waves crashing below you. Depending upon your hunger at this point, you may want to stop in Bronte for lunch or continue on to Coogee, where you can turn around on the trail. I liked Café La Plage in Bronte for a lunchtime stop. It's not as crowded as Bondi, but you can still feel an ocean breeze as you enjoy your meal. Bronte or Tamarama Beaches are peaceful alternatives to Bondi for a swim, but unless it's a holiday weekend, Bondi will have room for you.
Spend some time wandering along the coast, stopping in shops and through the streets of Bondi. I enjoyed Chapter One for coffee and/or afternoon wine, as well as Gertrude & Alice Café Bookstore.
Hop back on the bus to Bondi Junction, where you will find many dinner choices. I liked the ramen at Ichi-ban Boshi. If weather permits, walk along Oxford Street to Centennial Park, where you can enjoy a Moonlight Cinema feature. A sarong or extra sweater in your daypack will come in handy for your seat on the grass.
The bus will take you back to the Darlinghurst area, where you may be tempted to squeeze in one last experience at a local bar before your departure in the morning.
Related Reading
Jillian's Take on Health, Romance and Safety in Australia
Travel Australia: 6 Things You'll Want to Pack
Things to do in Hobart, Tasmania
12 Things That Surprised Me About Australian Culture
How to Experience Eastern Australia on a Budget
5 Australian Phrases You'll Want to Know
Have you traveled to Sydney, Australia? What were your impressions? We'd love to know if there's any important information you recommend adding to this list. Email us at [email protected]pinkpangea.com for information about sharing your experience and advice with the Pink Pangea community. We can't wait to hear from you.