How to Experience Eastern Australia on a Budget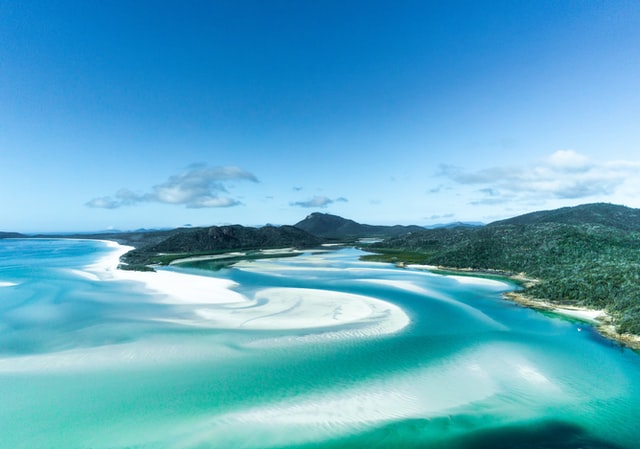 On a recent six-week journey along the eastern coast of Australia, I truly learned how to live like a backpacker. Coming from India, quite possibly the bargaining capital of the world, to Australia, one of the most expensive countries to travel through was quite the culture shock – or reverse culture shock. Luckily for me, I've been very fortunate having met some incredible Australian friends throughout my travels who were kind enough to offer a couch, a meal or a shower while I made my way north from Victoria to Queensland.
Australia is a beautiful country with fantastic people, incredible coffee and the most beautiful and diverse landscapes. And because of my tight budget and having made an ambitious goal to do the entire eastern coast in six weeks, I had to find ways to stretch my money especially when it came to transportation, food and accommodation. Here are my tips for experiencing Eastern Australia on a budget:
How to Experience Eastern Australia on a Budget
Getting Around
Buses
Go local. That's always been my motto and somehow it still worked in this context. When booking buses, stick to coach buses on the cheaper side. There are plenty of local/state-wide buses unique to the territory or state you are in that are almost half the price of the big name coach buses. For example, if you are travelling from Brisbane to Byron Bay, grab a NSW (New South Wales) Translink Bus. You can't book these buses at tourist information or booking offices though; you'll need to visit local rail and bus stations for information.
Flights
When travelling from state to state, if you look well enough in advance (but sometimes even a week or two ahead will do!) look for local flights from Jetstar, Qantas and Tigerair. These Australian airlines are small and affordable, and check-in can be done just 30 minutes before boarding! When flying to or from Australia, I recommend Virgin Australia. It's an extremely comfortable flight with tons of in-flight entertainment, a snack bar and room for stretching.
Trains
Trains can sometimes be more expensive than flights but other times, you just get lucky! Make sure to check if there are any deals on, especially if you are travelling during off-season. Some run overnight from state to state, which won't steal a travel day away from your precious itinerary. Again, this can be booked in local railway stations. Most of Australia runs on trains rather than subways or metros.
Local Trains (Transit Train)
City train cards are a one-time purchase of $4 – $6 AUS, and the more you use them, the more discounts you receive. Once you leave the city, state or territory you are in, you can return the card and get your money back–a great system for travellers.
Rentals
Many backpackers ask about renting caravans and station wagons to drive up the coast. It's definitely a popular choice since you can sleep in them and they are often cheaper if you are traveling as a group that shares the gas costs. Note that you are not allowed to pull over on streets to spend the night. You must pay for a designated spot somewhere. Prices range from $10 – $30 AUD per night, which is a much cheaper option than a hostel if you are two or more people anyways. Many of these designated stops, especially in Queensland, are equipped with showers and barbecues as well for your convenience. Check with local renters in cities you are visiting for pricing.
Food & Drinks
It actually blew my mind how expensive food and drinks were in Australia. I once spent $14 AUD on a beer in Melbourne and $18 AUD for the smallest lunch wrap at a café in Airlie Beach. I quickly learned that snacks would have to be on the cheap, which led me to the grocery store every day or two to fill up on granola bars, fruit and instant coffee. Although Australia is well-known for its full bodied and delicious coffees, they do range between $3 – $6 AUD, which is a huge budget no-no for someone (ahem, me) who can drink up to four cups a day. Bring along or pick up a travel mug and water bottle for your adventure.
When looking to have a night out on the town or maybe splurge a little at dinner, hit up tourist information booths or tourist booking offices. They usually have discount cards and meal deals for restaurants and bars in the area.
Accommodation
Couchsurfing
My favorite way to stay and meet people when backpacking is through Couchsurfing, especially in Australia. There are so many 20-something-year-old international females living there on working holiday and student visas looking to help out fellow travellers, and they will open their homes, apartments and dorms to backpackers for a night or two (or four!) at no charge. I always presented my host/s with a gift or homemade meal at the end of my stay as a thank you but this is completely out of kindness. They expect absolutely nothing in return.
The easiest way to Couchsurf is to make a profile on Couchsurfing.com. There you can read up on people hosting Couchsurfers in different cities and towns in Australia.
Volunteering with a Homestay
Another cool option is WWOOFing, volunteering your time a few hours a day for board and sometimes food. I use Workaway.org but there are plenty of other sites that offer similar opportunities. Thanks to Workaway.org, I ended up working 2 ½ weeks in a nudist retreat up in the Whitsundays when I was running low on cash. Yes, I was naked but only when I wasn't working! I would do four hours a day of garden work, sometimes painting, and then I had the whole day to myself. Located just about 20 minutes outside of Airlie Beach, I really enjoyed those few weeks there–except for when the older guests would bend over!
Everything is still within reach when travelling with shallow pockets, even in expensive countries like Australia. If you are planning on travelling for six months or more, aim for a working holiday visa instead of heading over as a tourist. The working holiday visa offers you the opportunity to engage in employment opportunities while visiting the country, therefore helping you fund your fun.
Photo credit by Unsplash.com.