10 Tips for a Broke Backpacker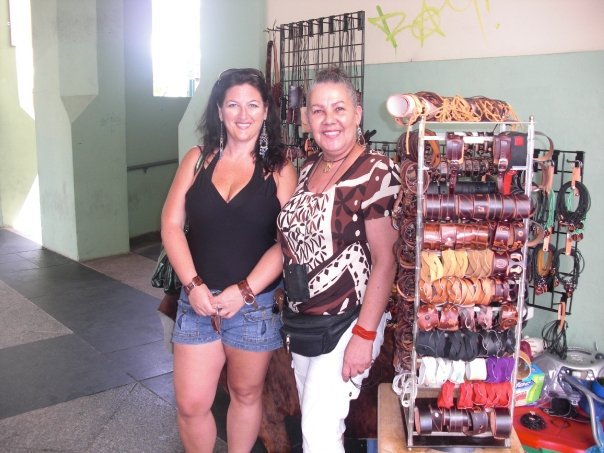 Cheap travel is difficult; there are often catches, hidden costs, fees and taxes. However, it can be done. Below are a few tricks and tips on how to save while traveling.
10 Tips for a Broke Backpacker
1. Steal a penny from your piggy bank.
Yes, I've gotten one penny tickets from NYC and Ft. Lauderdale to Mexico, Guatemala and Jamaica, and I paid $19 to Puerto Rico. The only catch was that the dates were limited, it was actually one penny each way not round trip, and the taxes were between $50-100. Also, I was only allowed one carry-on. Sign up on Spirit Air and check other airlines for similar deals. It sounds crazy but it's a great marketing strategy and it works because most flights have a few extra seats so they're able to offer deals in order to attract new customers.
2. Take a bus for a buck.
Megabus, BoltBus and several other bus companies have incredibly cheap deals to NYC, DC, Boston and other cities, (including Canada), usually around $15 but I've gotten many tickets for $1 because I was willing to travel around 1:00 am. Check Chinatown bus companies in NYC, DC and Boston for other low cost options.
3. Spend the night at a stranger's place.
I said that to get your attention, but it's much safer than it sounds. Couchsurfing, Hospitality Club, Global Free Loaders and US Servas are a few sites that bring hosts and travelers together. I've made hundreds of new friends by offering free accommodations to women from all over the world. I prefer women, but men, couples, children (even pets) can link up with travel partners and hosts by creating a profile and building up references. While the first three sites are free, Servas charges, but has been around for over 60 years.
4. Stay in hostels.
Hostelworld.com, hostels.com, hihostels.com are just a few sites you can use to find accommodations, but I tend to be a bit more frugal and use the forums in Hospitality Club and Virtual Tourist to ask fellow travelers for suggestions on cheap places to stay that are often even less than hostels. For those of you who are a bit less budget conscious, of course there's AirBnB.com.
5. Be frugal- don't be cheap.
Sure, a taxi driver may try to get an extra buck from you, but when you're in an impoverished country like India, is really paying $1 for a 50 cent ride going to kill you? That extra dollar can feed an entire family for days. I used to brag about bargains I got from markets and souks until I learned how much the average vendor earns year.
It's appalling. Now while I do haggle (it's almost a sport in many countries) I do it with humor and know when to give in. Ask politely if you can get a discount but don't accuse someone of trying to screw you over because you're a tourist. Yes, it could be true, but bargaining is usually done with respect, humor and fun.
6. Be a star.
Okay maybe you won't become famous, but I've been an extra in films in Bollywood, Nollywood and in movies in the US, which not only gave me extra cash, but also my transportation to other cities, unlimited food and alcohol and really great hotels rooms which were paid for, and I was able to extend my trips with the money I earned. Look on Craigslist, ask hostel employees and post on travel forums to get linked up with casting directors.
7. Know when to splurge.
I usually try to buy fruit and snacks at a supermarket and eat at small, local cafes at night but will often splurge on a nicer restaurant for lunch when meals are cheaper. Whenever possible I try to have access to a kitchen or fridge when I travel.
8. Do a timeshare.
I don't mean sign on the dotted line, but if you're willing to listen to a two or three-hour high-pressure sales pitch, aggressive sales people whose jobs are just to get you into the office to listen to their spiel will offer you free dinner, shows, limo rides, etc to get you to agree. I was given transportation and a ticket to Xcaret, an eco-archaeological park in Mexico, a spectacular show and an amazing seafood buffet. Passed on the timeshare though.
10 Tips for a Broke Backpacker
9. Do Restaurant Week.
Many cities participate once or twice a year, offering normally expensive meals for a pre-fixed price ($25 lunch and $38 dinner) including appetizer, entree and dessert.
10. Walk like an Egyptian.
Or follow one anyway. When I was in Cairo there were luxurious cruises along the Nile river and I wanted to go on one where they offered decadent meals and shows on huge, fancy ships. But tickets cost $25 and I was on a budget. I noticed locals walking the opposite way toward smaller feluccas, canoe-like boats covered in Christmas lights, Michael Jackson songs blaring from giant speakers, and men belly dancing. I got in line and had an incredible trip down the Nile for $2.00.
Talk to locals to find out where they go and what they do for entertainment and you'll be sure to not only save money, but make new friends and have a blast.
Do you have recommendations to add to this list? Email us at [email protected] for information about sharing your experience and advice with the Pink Pangea community. We can't wait to hear from you.
10 Tips for a Broke Backpacker photo credits: April Hope.