Chasing the Midnight Sun in Norway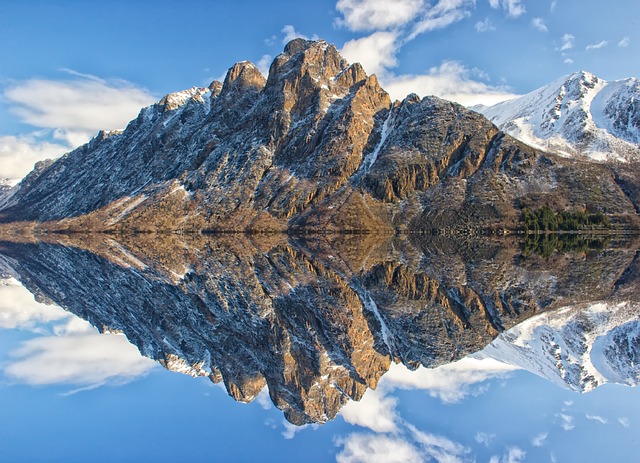 Everywhere is light. I've deliberately missed the winter display of northern lights in exchange for rare summer sightings, at least where I'm from. But here in Norway, summer comes with a big batch of brightness as the sun never truly sets in the evening hours. In fact, the sky is lit and calm as I stroll around my cruise ship's promenade deck just a few minutes before midnight.
I'm not the only nighttime wanderer. Out here, clear as day, a sporty couple paces ahead of me, getting in their late-night workout session. Behind me, an older gentleman with pajama-clad grand-kids strides out of sequence. I've discovered just how easy it is to feel awake and energized into the wee hours. That's not my intent. While I want to let this night sky wash its light over me, I also want enough sleep to feel rested when we pull into our next port of call. Those mornings come quick, with precious hours on land waiting for no-one.
The light first began to reveal itself as a creature of night while we visited Invergordon, Scotland. Now, cruising toward Norway and about to embark on several days exploring the fjords, I've gradually begun to adjust but it will still take time. My evening routine involves a sleepy herbal tea I discovered in the buffet line. Combining that with an evening walk, and listening to the quiet around me while a salty ocean breeze lulls these late hours, has gradually provided the calm I need before rest. When I retire to my cabin the black-out drapery will help the transition to night.
I will sleep when I'm tired, but until then everywhere is light.
In the coming days, the midnight sun will illuminate all our hours through Haugesund, Flåm, and Geiranger. Some days the sun warms so much we wear flip flops and tank tops, enjoying peak temperatures hovering around eighty. In Geiranger, I'm hot enough from casually hiking the small fjord town that I immediately turn to the ship's pool deck for a late afternoon swim. The warm air, bright sun, and refreshing pool temperature seem perfect, but nothing like I'd imagined my Norway visit would be like. I brought along a wool hat, a jacket, and even mittens preparing for cooler days. Instead, there has been no wind, no chill in the air. It's summer in all the best ways imaginable.
Although I'm nowhere near it, the North Pole won't see darkness for a full six months. While some towns in Norway experience this light for just a few weeks, the northern town of Tromsø is gifted two months or more of this awakening. My time in the fjords is limited to a week, dipping in and out of fishing harbors and inlets, perusing old Viking grounds, and savoring every pastry stuffed with custard I can find.
From the moment I first tasted Skolebrød, a custard-filled sweet roll, I've been on the hunt for more variations. In Flåm I came upon a bakery near a trail-head that specialized in custard-topped cinnamon rolls. My mouth waters just remembering this treat.
I will adjust, but not before witnessing summer solstice make a display for all to enjoy.
Mornings come early and so my days in port are long but soothing. Between tasting Norwegian foods and exploring historic sites, I begin to wear myself out with the day's adventures. Each night, then, I make myself a tea and pace around the promenade deck, eyeing the perfect sky so whitewashed into the night. I will adjust, but not before witnessing summer solstice make a display for all to enjoy. I will sleep when I'm tired, but until then everywhere is light.
Photo for Chasing the Midnight Sun in Norway by Pixabay.