How to Spend 48 Hours in Ngaoundere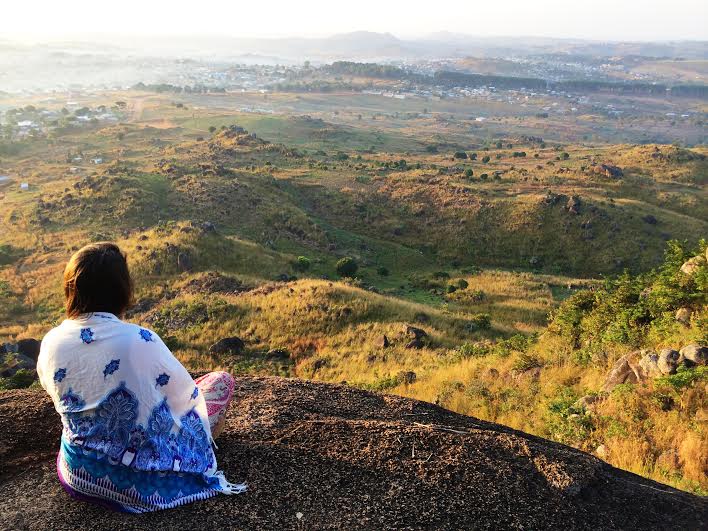 Ngaoundere is the capital of Cameroon's Adamawa region. It's not exactly easy to reach; getting here from Yaoundé, the country's capital, involves either an overnight train or an overnight bus. The faster of the two, the train, takes a minimum of fourteen hours. The Adamawa is drastically different from Cameroon's more southern regions, and, in my experience, is often forgotten or blown over as a result, despite being a fascinating and beautiful part of the country. If you find yourself here briefly, here's how I recommend filling your days:
How to Spend 48 Hours in Ngaoundere
Day 1
Street food in Ngaoundere is everywhere. While living abroad, my favorite morning food here has been spaghetti omelette (hear me out) from any one of a number of Omelette Guys. Tiny, rickety carts are rigged with a small gas canister, stovetop, and storage space for bread, spices, vegetables, eggs, and—yep—spaghetti. It's a bizarrely delicious combination.
After breakfast, make your way up to Mount Ngaoundere. It's less of a mountain and more of a hill made of boulders, but the heart of a mountain is there. The hike, though short, can be challenging if you choose a trail with boulders to scale, and the mini-summit offers absolutely spectacular views of the city and its outlying savannah. I typically go up with a book and a snack and stay for a while. Other days, friends and I will run through a basic yoga practice on one of the large, flat rock surfaces.
Around lunchtime is a good time to head back down the mountain and into Ngaoundere-proper. Notable stops (that are all within easy walking distance of one another) are the Petit Marché, Grand Marché, and the Lamidat. The size of the two markets are, in fact, opposite of their names. Petit Marché is enormous. You can find everything from fabric to beans to children's toys to denim, and it can get pretty overwhelming when it's really busy. Example: the morning of Christmas Eve is not a pleasant time to visit the Petit Marché; I learned that the hard, crowd-induced-anxiety way.
As you make your way to the Grand Marché and Lamidat either on foot or by motorcycle taxi, stop by Super Restaurant for a fresh smoothie made from whatever fruits happen to be in season in the Adamawa (for me, mango smoothie season is the most wonderful time of the year). From Super Restaurant, you can see the outer walls of the Lamidat.
The Lamidat is the palace of Ngaoundere's premier Muslim authority figure, the Lamido. The current Lamido is known to be an especially secularly-minded leader, and takes great pride in the peaceful and cooperative spirit that exists between Ngaoundere's Muslim and Christian populations. The palace is incredibly beautiful and fascinating to visit, and last I checked, it only costs 2,000 CFA (about 4 USD) for a visit, including a guide.
After the Lamidat, you can walk to the Grand Marché to wander through the vegetable and fabric stalls. Unlike the Petit Marché, the Grand is enclosed and quite small—you can visit in under ten minutes if you're pressed for time. [Pro tip: Grand Marché is where I buy my fresh, homemade peanut butter.]
Dinner on your first night should be a splurge at Coffee Shop. For me, "splurging" in Ngaoundere means I spent maybe 4,000 CFA (about 8 USD) on fish, green beans, and wine. Coffee Shop has a fantastic, chill atmosphere and is run by one of the nicest women I've met here. It's definitely a place you can linger with after dinner drinks as well.
Day 2
Your second day in Ngaoundere should be spent at Lac Tison, a crater lake not far outside of the city. Rise and shine early, hop over to the nearest alimentation (little grocery store) for breakfast and lunch items (I recommend yogurt, bread, a container of Laughing Cow cheese, biscuits for snacking, beer, water) and the nearest fruit stand for bananas and avocados (and, in mango season, mangoes. I repeat: mango season = better than Christmas.) Put on your bathing suit, grab a towel or a picnic blanket, and hail a motorcycle taxi. It may take you a couple of tries to get a driver who knows how to get to the lake, but once you find one it shouldn't cost any more than 1,000 CFA (about 2 USD) for 15-20 minutes of driving.
How to Spend 48 Hours in Ngaoundere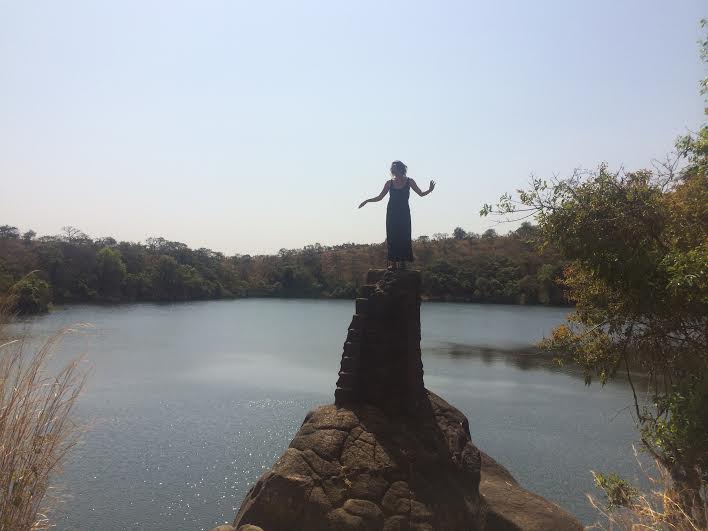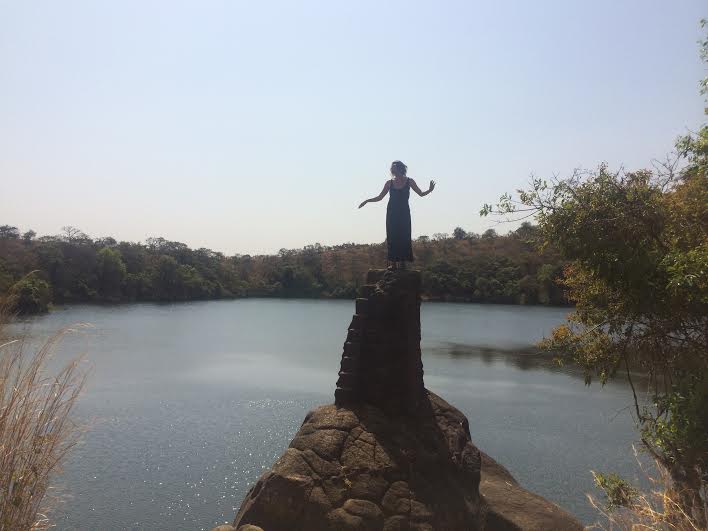 A couple of half-finished buildings sit at the top of the crater, and they give a lovely view of the lake from above. My favorite spot, though, is a rock outcropping a little ways down the path to the lake itself. I could spend (and have spent) entire days on those rocks. They're not too high above the water, so rest assured that the leap is safe and the water feels great. I don't recommend swimming from the shallows because Lac Tison does have snails, and therefore carries the risk of contracting schistosomiasis. If you're going to swim, do so from the rocks and avoid snail territory at the edges of the lake. That being said, my doctor here fully endorses swimming in Lac Tison and does so himself regularly. So if my word isn't reassuring enough, take that of a medical professional!
To get back from the lake, you should either take your original moto driver's phone number in order to call him back, or you can wait around at the entrance until one comes along. Sometimes, for the exercise, I just walk the road back toward town until I find a moto, but be warned: this can take a while, and the afternoon sun here can be brutal.
The last night dinner in Ngaoundere should really be a final round of street food. My personal favorite is beans and beignets: small, fried dough balls with deliciously spiced red beans. I usually grab some to-go and then make my way to Pentagone Bar for a cold beer. I'm not sure that there's any better way to end any given day here, honestly.
How to Spend 48 Hours in Ngaoundere photos by Gretchen Baldwin.