Guyana, South America: 6 Things I Wish I Knew Before My Trip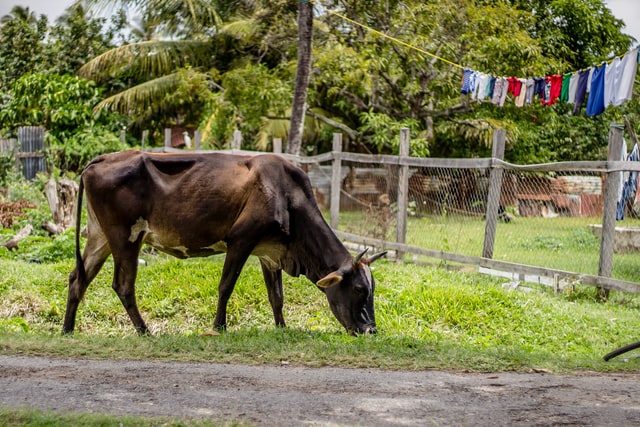 In September 2013, I headed over to Guyana, South America from Australia with Fronteering to volunteer and teach computer and business skills to the staff at Rewa Eco Lodge and the Rewa Village Community. What I didn't realise was how much I would learn from them and how much my life would change for the better. Here are six things to keep in mind if you choose to take up this travel adventure:
Guyana South America: 6 Things I Wish I Knew Before My Trip
1. Internet expectations. Keep them low.
Call me the quintessential Gen Y (minus the stereotypical laziness and expecting reward without effort). I live and breathe technology and all of the essentials that make Facebook available 24/7. While Guyana does have usable internet, your connection will be equivalent to the early 2000's dial up so be patient. In remote areas, internet is run via satellite but it won't just be your village using it; there will be 10 to 15 other villages using up all the bandwidth. The best time to go on is late at night before the generators turn off and you lose all electricity (yep, forgot to mention that part!).
2. Transport is not easy. Plan and book in advance.
The biggest error in judgement I made was to think that it would be easy to jump on a plane and visit the Kaieteur Waterfall. Surely there would be multiple planes to transport tourists across and we could all tick another item from the bucket list? Wrong. After I completed my volunteering stint and headed back to Georgetown, I soon realised that chartered flights only occur every few days and due to my own lack of planning, I missed out on seeing one of the world's oldest and most remote geographical formations. Rookie error.
Guyana, South America: 6 Things I Wish I Knew Before My Trip.
3. Siestas really do exist. Make the most of them.
During my first week of volunteering at Rewa Eco Lodge, I kept the 9 to 5 mindset, taking an hour-long lunch break and then heading back to the office hut to continue working. While I looked out the window, I could see all the other staff relaxing in hammocks. Ohhhh, so that's why there was a hammock outside my bedroom door! The heat in the middle of the day is so intense and not condusive to brain work so I followed the trend and started taking two-hour lunch breaks with the others–an hour for food and an hour for siesta. I quickly realised that I could work into the night, filling my time with evening computer lessons in the cool air. This was not only rewarding but beneficial for keeping heat exhaustion at bay.
4. Deet and deet again.
Just because you can't see or hear them, doesn't mean the mosquitoes are not there. Watching, waiting, and then sucking the blood from your bare skin. Mosquitoes can weasel their way in anywhere. Even from the safety of a mozzie net, you'll only realise a mosquito has attacked you multiple times once it flies by your face in slow motion, and is full of your warm and succulent blood. Make sure you bring enough insect repellent to last you through your trip and make sure you use repellent with a high level of deet perfume (80% or 90% deet) and apply it often. It's been more than a year since I returned from Guyana, and my legs are still covered with highly attractive scars!
5. Bring a camera with exceptional zoom capabilities.
The rainforests of Guyana are breathtaking. Every day brings a different type of monkey, insect, bird, flower, plant and mammal. It's rare for any of these creatures to come up close enough for you to take a selfie so make sure you bring along a camera with a powerful zoom. The Amerindian people have amazing eyesight so while they can spot a capuchin monkey in a tree from a mile away, a good zoom lens will be the equivalent to their eyesight and will capture a beautiful moment in time.
6. Be prepared to expand your culinary horizons.
Before volunteering abroad, it never once crossed my mind that I would eat piranha. And then it happened. During the first day at Rewa Eco Lodge, the main meal consisted of a piranha stew. While at first I was hesitant, it was DELICIOUS–a little bony but a beautiful white fresh fish. At the lodge, most food was sourced locally with cassava in easy reach due to the numerous village farms up the river. The primary flavour influences in Guyana come from the Carribbean, India and Africa with an end result being spicy food. If you can't handle the heat, make sure you keep that in mind!
While I missed out on seeing some of the amazing natural sites, I found Guyana to be a beautiful place to visit both for pleasure and for volunteering. It's a paradise full of varied culture; from the multicultural folk in Georgetown to the indigenous Amerindians deep in the rainforest. After living in the peaceful rainforest for a month, I came back to Australia with a sense of calm I'd never felt before.
Photo for Guyana, South America: 6 Things I Wish I Knew Before My Trip by Unsplash.