Dream Vacations for Every Zodiac Sign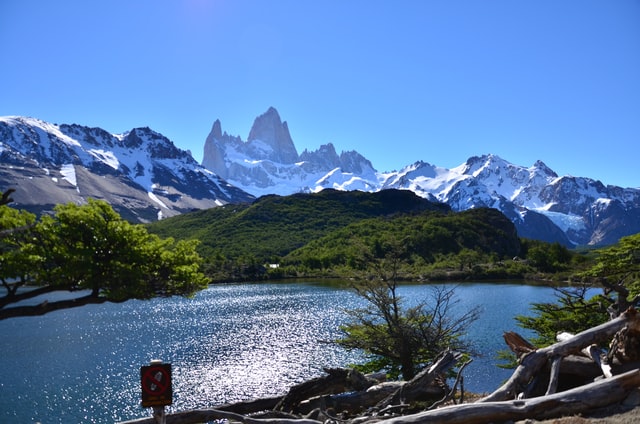 Dreaming of a great vacation? Not sure where to go? If you're like most women, your list of desired travel destinations is a foot long. But don't worry, there's a solution you probably haven't thought of yet — let your Zodiac sign decide! Dream vacations*
Every Zodiac sign's character traits are unique — so each sign's dream vacation spot will be different as well. Check out the destination suggestions from Tarot.com, so you can stop worrying about where to go and start planning your getaway ASAP…
Dream Vacations for Every Zodiac Sign
Aries (March 21 – April 19)
There's always something new and exciting to pursue in Sydney, Australia — which is important for reviving the pioneering Aries spirit. Adventure sports abound in this harbor city where parasailing, windsurfing and jet skiing will get your adrenaline pumping. For some of the world's best snorkeling, the Great Barrier Reef is just a kangaroo hop, skip and jump away.
Taurus (April 20 – May 20)
To indulge your Taurus taste for sensual (read: culinary!) pleasures, head to France. While Paris is always a sure bet, you might also enjoy Lyon, France's third-largest city. In addition to its superb bistros, it hosts more than 40 daily markets where you can sample the region's freshest produce.
Dream Vacations for Every Zodiac Sign
Gemini (May 21 – June 20)
People born under Gemini tend to have an insatiable appetite for wit and laughter, so try Chicago where Second-City comedy ensembles have been tickling the funny bones of audiences for almost half a century. Second City launched the original Saturday Night Live and continues to be a training ground for America's best comics.
Cancer (June 21 – July 22)
Amsterdam is the perfect low-key city for home-loving Cancers. With its meandering canals, bike friendly streets and abundant green spaces, you'll feel right at home. A leisurely canal tour can be very relaxing, especially at night when the city's reflections create a mesmerizing effect.
Leo (July 23 – August 22)
To satisfy your Leo need for adoration, head to Tokyo where you can sing your heart out in some of the planet's flashiest karaoke bars. Ask a friend to capture your most surreal moments with a camcorder, so you can edit your own music video on your laptop when you get home!
Virgo (August 23 – September 22)
Get healthy in the beautiful Hungarian city of Budapest, you practical Virgo. You'll have dozens of spas to choose from, all fed from underground mineral hot springs. Some offer full-service treatments for whatever ails you along with fitness programs. The city's also known for its fine wines, which (in moderation) can be healthy too!
Libra (September 23 – October 22)
Saturate yourself with exotic arts in Bali during mid-June when the entire island embraces the Bali Arts Festival. Centered in the small city of Denpasar, this month-long extravaganza of traditional song and dance features nonstop performances and processions of all kinds, which will appeal to your sociable inclinations.
Scorpio (October 23 – November 21)
Only one location will do for the steamy sign of Scorpio – Rio de Janeiro, the world's sexiest city. If you go during Carnival in February, you can join one of the lively samba parades. Or hang out on the beaches any time of year and watch the beautiful bodies parade by.
Sagittarius (November 22 – December 21)
The gambler in you is probably thinking Las Vegas, but that's so last year! Macao, China, has overtaken the strip to become the world's largest gambling center. The bizarre stage shows and zany atmosphere will make the trip well worth it for the freedom-loving, care-free Sagittarius spirit!
Capricorn (December 22 – January 19)
To increase your fortunes, take a journey to Abu Dhabi, the capital of the United Arab Emirates and the richest city in the world. Get tight with some of them and hop over to nearby Dubai for a shopping spree. Let's face it, Capricorn, luxury and over-indulgence aren't your usual MO — so embrace it and enjoy!
Aquarius (January 20 – February 18)
Your city has to be both ultra-hip and politically correct, because Aquarius loves the humanitarian side of life. So of course Portland, Oregon, is the place for you. This highly livable, mid-sized city leads America in recycling, alternative fuels, bike lanes, urban green spaces … you name it. You can bet whatever's cutting edge will be on Portland's hipster radar.
Pisces (February 19 – March 20)
For year-round swimming, snorkeling, windsurfing and scuba diving, head to Honolulu, Hawaii, and let the aloha attitude wrap you in its gentle arms. As a water sign, you'll be refreshed by the ocean. Plus, the relaxing island atmosphere will fulfill the escapist leanings you resist the rest of the year.
Want to learn more about your sign and your place in the cosmos? Get a free Cosmic Profile from Tarot.com today and get more insight from one of the web's largest Astrology and Tarot sites!