Things to do in Hobart, Tasmania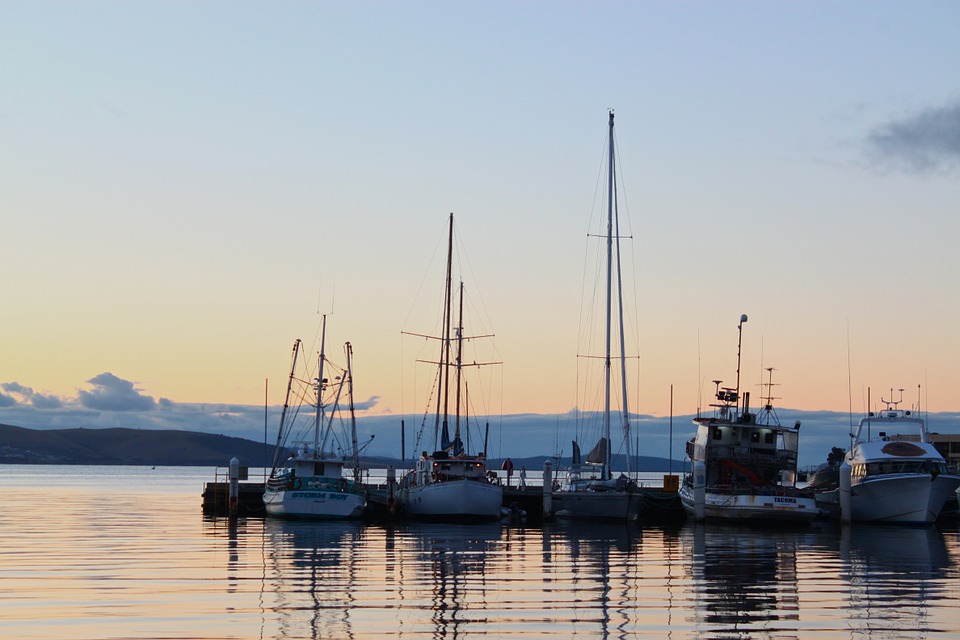 Sitting curled up on my couch I spun the globe again, letting my fingers trace over it all, while the texture of the maps rose and fell as mountains turned to oceans. I had a real hunger to experience it all. The spinning slowed and I found myself running my fingers around Australia… images of red dusty deserts, kangaroos and the crocodile hunter came into my mind. When I was growing up, my family had always talked about moving to Australia; my brother had even attended university in the island state of Tasmania. So when I got the chance to fly to the end of the earth, I did just that.
I found myself wandering around this crazy different, beautiful and romantically wild state of Australia: Tasmania. Its capital is Hobart, and if I had to pick a place to settle down, I'd pick Hobart. It's not the biggest city I've ever been to, but it's rich in history, with beautiful waterfront views, lively culture and some amazing architecture. On the weekends, the city really comes alive. Hobart's cafe's and bars offer the magnificent, fresh flavors of Tasmania.
Australia is so much more then red sand, kangaroos and crocodile hunters
Here are my suggestions for things to do in Hobart.
Slow, relaxing Sundays are the perfect time to check out Hobart Bike Hire, tucked away in a little alleyway by the waterfront. Cycling is the perfect way to explore the city and the Salamanca Market. My partner and I rented electric bikes for the day and loved them. We walked through the markets, explored the waterfront, and took a long ride out along the coastal roads until we came to a beach and decided not only had we ridden enough for a while, but we wanted food. Luckily, seafood and other good eats are all over the place. We spotted Prossers on the Beach and locked up the bikes. This place was awesome! We enjoyed some delicious fresh seafood and local wine alongside some stunning views over the water.
On another day out exploring, we also enjoyed the seafood at Mures. This restaurant is divided into two parts: the upper deck, which has a classier fine dining scene, and the lower deck, which is more of a café-style eatery with similarly good-quality food but in a more casual setting.
Another great discovery in Hobart is MONA (the Museum of Old and New Art). This attracts big crowds from mainland Australia, and is a unique, unforgettable experience. In my opinion, it is one of the top-five experiences in Australia.
Exploring Hobart could take longer than the average holiday time would allow, which is one reason why working holiday visas are a very attractive option for exploring Australia as a whole.
Australia is so much more then red sand, kangaroos and crocodile hunters, so it's worth getting on that plane and finding out what else lies at the far ends of the earth.