Travel Moscow: A Conversation with Lori Hirons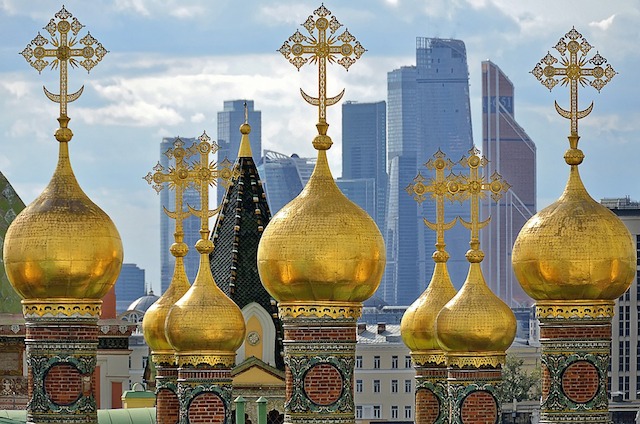 This month we're interviewing women from all over the world and asking them about their experiences traveling to Russia. We had the privilege of speaking with Lori Hirons about her experience traveling through the Russia. Here's a glimpse into our conversation.
Tell us about yourself! What do you do when you're not traveling the world? Where do you live? What inspired you to go to Russia?
When I'm not seeing as much of the world as I possibly can, my husband and I and our three-year-old Vizsla live the good life in St. Croix in the U.S. Virgin Islands. I am the Head Contessa for Island Contessa, a lifestyle brand that features resort wear, tips on Caribbean home décor and how to travel and live like a Contessa!
How long did you go to Russia for? How did you spend your time?
I was in Russia for a week. I was on a business trip so the sightseeing parts were limited, but I loved exploring Moscow, especially the small shops and historical sites that would pop up out of nowhere.
What were your most memorable experiences? What were the biggest disappointments?
In Moscow, my most memorable experience was Red Square. It is hard to explain to people the sheer size of it and the vastness of the structures. The traditional Russian buildings look like something out of a movie set, and people by the thousands flock to them to take pictures (we did too). The biggest disappointment is really the traffic and the aggressiveness of the drivers. We lived in New York for nice years so we're not easily intimidated by traffic, but in Moscow, it's almost a blood sport and not for the faint hearted! It can also literally take hours to get from one side of town to another. It's daunting.
What do you wish you knew before you went?
I'm glad I speak some Russian but I would really encourage everyone to learn some basic phrases. Most Russians speak some English but I always find that it is courtesy and helps break the ice if you can speak to them, even a little bit, in their native tongue.
Any favorite restaurants/hotels/hostels/sites in Moscow you'd like to recommend? Tell us what made them great!
If I had booked the trip, I would have stayed at one of the boutique hotels in Moscow that are quite prevalent. However, I was on a business trip so didn't get to do so.
Is there anything that women specifically should know before they travel to Moscow?
I tell every woman I know: if you wouldn't walk down a dark alley in Des Moines, Iowa, why would you do it anywhere else? Be safe, be aware but be adventurous too! The Russian people are warm and inviting and, for the most part, love Americans and are curious about us. Show them the warm side of Americans and you will be rewarded!
Photo by Pixabay.com.