Solo trip to Iceland: A Conversation with Anna Rice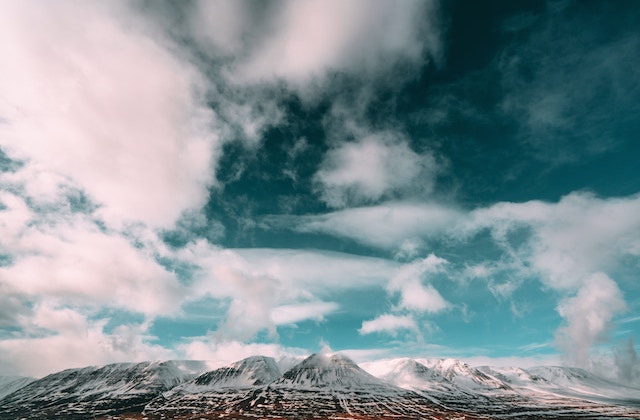 This month we're interviewing women from all over the world and asking them about their experiences traveling through Iceland. We had the privilege of speaking with Anna Rice about her trip to Iceland. Here's a glimpse into our conversation.
Tell us about yourself! What do you do when you're not traveling the world? Where do you live? What made you decide to go to your most recent destination?
Based in Boston, I am a full-time publicist for technology companies by day. But on weekends, I'm traveling the world. I share my adventures and weekend getaway tips on my blog, The Weekend Jetsetter . In November, I spent a long weekend in Iceland thanks to an amazing deal on WOW Air, a new budget airline that flies from select U.S. cities to Iceland for as low as $99 one way. One of their great fares coincided with the Veteran's Day holiday, so off I went.
How long did you go for? How did you spend your time?
I was in Iceland for about four and a half days. I stayed in a hostel in downtown Reykjavik and took day trips out of the city. Since I was traveling solo, I wanted to meet other travelers and cut costs so I primarily booked group tours, most of which pick you up at wherever you're staying.
I did the popular Golden Circle Tour, which takes you to sights like Pingvellier National Park, Gullfoss Waterfall and the geysers, through Viator. I also booked a bus tour to the Blue Lagoon. While the large bus tour format was impersonal and the sights crowded, this was simply the most affordable and convenient way to see them.
What were your most memorable experiences? What were the biggest disappointments?
My favorite tour of the week was with Arctic Adventures. With a small group we hiked through the hills in Reykjadalur to a hot river. Despite the fact that we were surrounded by snow, we stripped down to our swimsuits and jumped in. The scenery was beautiful and overall it was my favorite experience of the trip.
My biggest disappointment was how expensive everything in Iceland was. I ended up eating a lot of Domino's Pizza and sandwiches from the convenience store, even though I'd rather have had the chance to try more of Reykjavik's fun restaurants.
What do you wish you knew before you went?
First of all, it's not really that cold in Iceland. I found out that even in winter, temperatures hover around 30 degrees F, which is warmer than many winter days in my hometown of Boston!
Second, the Blue Lagoon should still be on your to-do list despite the fact that it's crowded, a total tourist trap and expensive. I considered skipping it because was overpriced and seemed almost a cliché, but ultimately was happy that I made the trip. Just make sure you leave enough time to spend there so you feel you got your money's worth (there can be a line when you arrive). It's really beautiful and relaxing, and while there are other pools and hot springs you can visit in Iceland, nothing quite compares.
Also, if you're visiting Iceland in winter, don't book a Northern Lights tour. It's really expensive and you're not guaranteed to see anything. If you are renting a car, you could drive out into the middle of nowhere yourself to try and catch the lights. Or, if you're staying in Reykjavik, you can take the public bus to the Grotta Lighthouse where you'll see many locals are parked with their cameras set up to catch the lights.
The bus returns before midnight, but you could either settle for a long frosty walk back downtown or convince someone to drop you off on your way home. Icelanders are very friendly and hitchhiking is common.
Solo trip to Iceland: A Conversation with Anna Rice
Any favorite restaurants/hotels/hostels/sites you'd like to recommend? Tell us what made them great!
Visit the public pools in Reykjavik for an authentic local experience. I decided to check one of the pools in Reykjavik, Vesturbaejarlaug, one night to get a feel for the "real Iceland" since most of my activities during my five-day trip were on organized tours. I wound up meeting three other Americans there – all of whom were traveling solo and had met that day. It was pretty cool and further illustrates that Iceland is the perfect destination for solo travelers.
Also, relaxing in a heated pool is the perfect way to end a day of hiking or otherwise strenuous adventures.
If you're traveling alone, I highly recommend Kex Hostel. It's conveniently located within walking distance of all the sights of Reykjavik and a great place to meet new people thanks to its trendy in-house bar/restaurant.
I would also recommend that travelers interested in a walking tour of Reykjavik sign up with I Heart Reykjavik. The tour, led by a local blogger, is really entertaining and funny and she points out her personal favorite spots to eat, drink and shop. She'll also bring you a SIM card for your phone for an additional small cost, which was so helpful on my first day in the city.
Is there anything that women specifically should know before they travel to your destination?
Iceland is one of the safest destinations in the world for female travelers. While I remained cautious as I would in any city, I never felt uncomfortable walking around at night in Reykjavik by myself. If you're thinking about trying a solo trip, Iceland would be a great introduction to solo travel! For more information you can check out my blog post: 9 Reasons You Should Travel Solo to Iceland in 2016.
Solo trip to Iceland: The Real Deal with Anna Rice
Related Reading
How to Make the Most of a 24-Hour Stopover in Iceland
Travel Iceland: The Real Deal with Leah Missik
Choosing to Stay Young in Iceland with Kathryn Cardin
Have you traveled to Iceland? Email us at [email protected]pinkpangea.com to share your experience and advice with the Pink Pangea community. We can't wait to hear from you. Photo by Unsplash.