Is Moscow Safe for an African American Woman Traveler?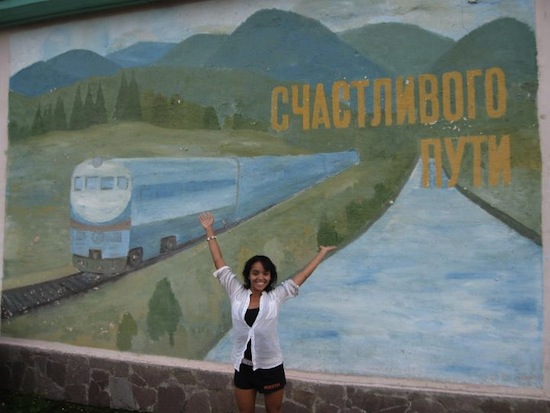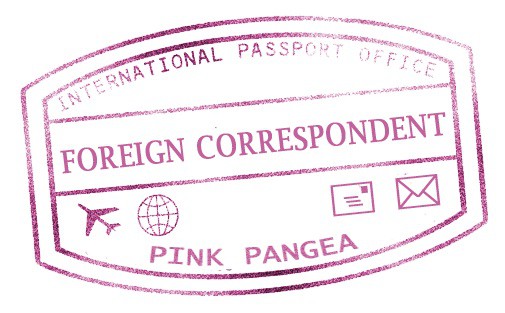 I arrived in Moscow two weeks ago to start a year long program of intensive language study at Moscow International University. This is my fourth time in Russia and my second in Moscow. All of my previous trips have been over the summer, and never for more than one or two months at a time. I'm excited to spend a full year here and to finally see the famous Russian winter that so captivated me when I first saw the film version of Doctor Zhivago with Julie Christie and Omar Sharif.
In addition to classes, I'm interning at the Bakhrushina Theater Museum. It houses relics from Russia's illustrious theater history including costumes and theater programs from over a hundred years ago. The notion of an internship is still fairly new to Russia. It's new to me too, actually. I've never had an internship before and the museum has never had an intern. So none of us really know what I'm supposed to be doing.
As such, I mostly drink tea and eat cookies with my coworkers. The gardener occasionally spikes our tea with Balsam (an alcoholic drink popular in Eastern Europe) supposedly to help us from catching a cold.
Is Moscow Safe for an African American Woman Traveler?
Last weekend, the director allowed outside guests to throw a birthday party inside the museum for the first time. It's more and more common in Moscow for parents to have birthday parties for their children in museums, so on Saturday, we put together for the kids a tour of the museum and a really cute puppet show based off of a Russian fairy tale. I thought the whole thing was really cute, but there was a lot of disagreement between my coworkers about this new phenomenon of kids' birthday parties in the museum. Some of them felt it was inappropriate and were upset to see that the kids were running around on the stage after the play had finished.
The actress who put on the puppet show felt that children should learn to respect the stage and not see it as a playground. The others felt like we needed to allow these parties to attract newer, younger patrons. Even though it was just a minor argument about a birthday party, I really felt like I was witnessing a larger conflict that's currently taking place in Russian society. It was clear that my coworkers who were happy with the birthday parties were fine embracing Russia's new, commercial culture, and the others were unhappy that the museum should have to market itself at all.
The past few days, there's been a festival for young playwrights going on. I've been coming home fairly late and by myself. This is something I never would have done my first time in Moscow, but in the last few years, the city's gotten a lot safer. In the past, most of my anxieties about being in Russia have stemmed more from being African-American than from being female.
Last night, however, I felt a little uncomfortable being out so late, specifically as a woman.
In the past ten years, Russia's seen a rise in violent nationalism and ethnic minorities have been victims of verbal taunts and even physical violence. However, the authorities have made a big push to crack down on gangs who target minorities and the situation had dramatically improved, even in just the last few years.
Last night, however, I felt a little uncomfortable being out so late, specifically as a woman. There are a lot of drunk guys on the Moscow metro at night, especially on the weekends. A few of them tried to talk to me, and I felt like it was because I was alone. So, one thing I decided to do to feel safer was to find another girl by herself and walk close to her so that people would think we were together.
Also, I noticed that there are police everywhere on the metro at night. Even though the police have a bad reputation in Russia, I have to say, I've had really good experiences with them and I felt safer knowing they were there. In any case, I made it home safely and my host mother had blintzes with peach jam inside waiting for me.
Photo for Is Moscow Safe for an African American Woman Traveler? by Jennifer Wilson