Solo Travel Russia: A Conversation with Caroline Lupini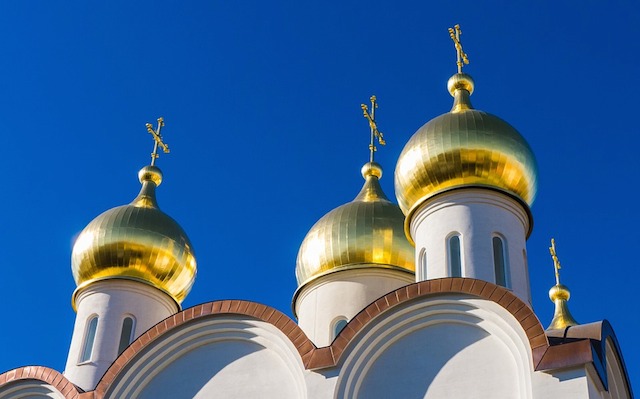 Solo Travel Russia: A Conversation with Caroline Lupini
This month, we're interviewing women from all over the world and asking them about their experiences traveling to Russia. We had the privilege of speaking with Caroline Lupini about her experience traveling through the country. Here's a glimpse into our conversation.
Tell us about yourself! What do you do when you're not traveling the world? Where do you live? What made you decide to solo travel Russia?
I work and study a Master's program remotely, which gives me a ton of flexibility to travel the world. Whenever I find an inexpensive fare, I consider whether it is to somewhere that I am interested in traveling (usually the answer is YES YES YES!). I found a fare under $400 to Moscow, and considering that the exchange rate is better than it has been for many years, it sounded like a great time to go. Getting the visa can be a little tricky, but I wrote a guide about the process. You can read more about my travels in Russia here.
How long did you go for? How did you spend your time?
I was in Russia for about nine days, and spent about three days each in Moscow, Veliky Novgorod, and St. Petersburg. I spent a lot of time walking around and exploring on foot. There are many absolutely beautiful churches in Russia. In both Moscow and St. Petersburg, there are companies that run free (tip-based) walking tours. I went on as many of those as I could to learn more about the country and the sites.
What were your most memorable experiences? What were the biggest disappointments?
My most memorable experience was traveling by train in third class from Moscow to Veliky Novgorod. It's very rare to see tourists traveling in less than second class, so I was a bit of an anomaly, especially being a woman traveling alone. I met a girl in the car who was from Russia but currently living in another part of Europe, so we talked and she translated for me. True to the Russian stereotype, there was quite a bit of vodka consumed by my train-mates.
What do you wish you knew before you went?
I wish I knew more about the Russia/America political situation, and even more about how it is impacting the rest of the world. While I try to stay up-to-date on news, especially as it relates to travel, I think it would have been interesting and beneficial to have a more in-depth knowledge of the subject.
Any favorite restaurants/hotels/hostels/sites you'd like to recommend? Tell us what made them great!
I stayed at the Boomerang Hostel in Moscow, the Baby Lemonade Hostel in St. Petersburg, and the Park Inn Veliky Novgorod in that town. Baby Lemonade was a great hostel that I would recommend staying at, and the other two places were fine but nothing super exciting or memorable. Other than the fact that the Park Inn charged quite the fee to use the pool!
Is there anything that women specifically should know before they travel to your destination?
I traveled solo to Russia as a woman and overall, I didn't have any problems or concerns. Being in third class on the train could have been a more uncomfortable experience had there not been someone there who spoke English, especially after all of the guys killed a couple bottles of vodka. If I were to travel to Russia again alone I would probably choose to do overnight trains in second class, but if I was traveling with others I would not have a problem traveling in third class again.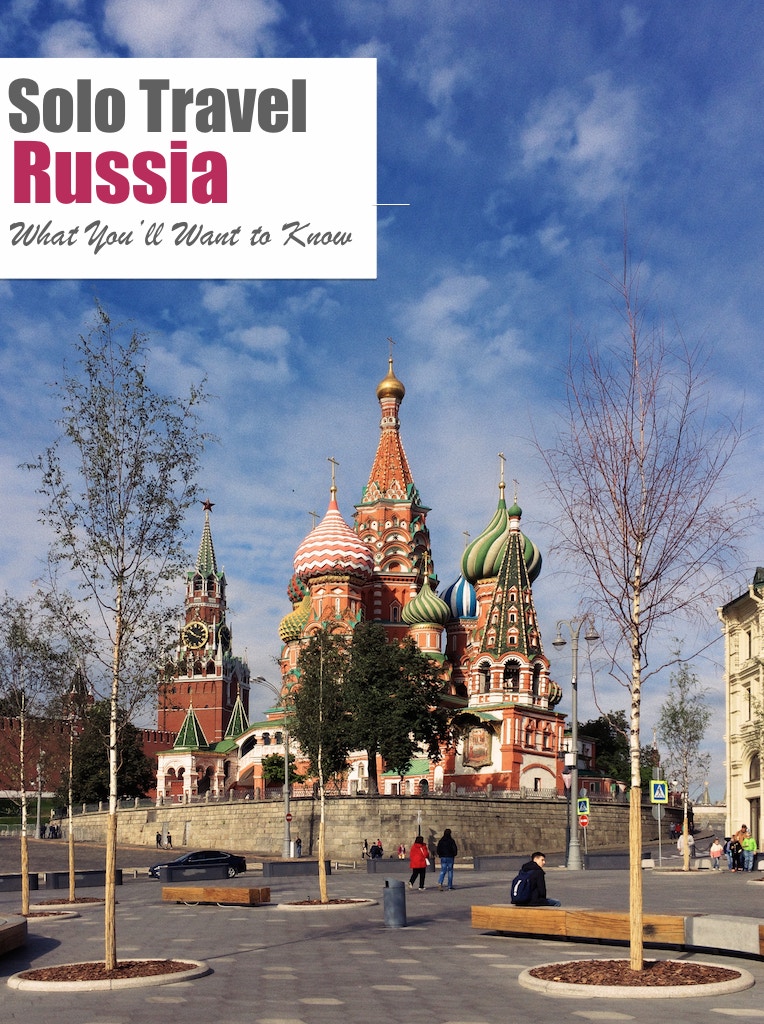 Solo Travel Russia: A Conversation with Caroline Lupini
Related Reading
Beginners' Tips for Solo Travel
Feeling the Fear and Doing it Anyway: Traveling Solo
4 Empowering Tips for First-Time Solo Travelers
Why I Love Traveling Solo In Vietnam
Why Solo Women Should Travel to Norway
Have you traveled solo? How was your trip? Email us at [email protected]pinkpangea.com for information about sharing your experience and advice with the Pink Pangea community. We can't wait to hear from you.


Solo Travel Russia: A Conversation with Caroline Lupini photo credit: Unsplash