St Petersburg: The Real Deal with Jordan McElwain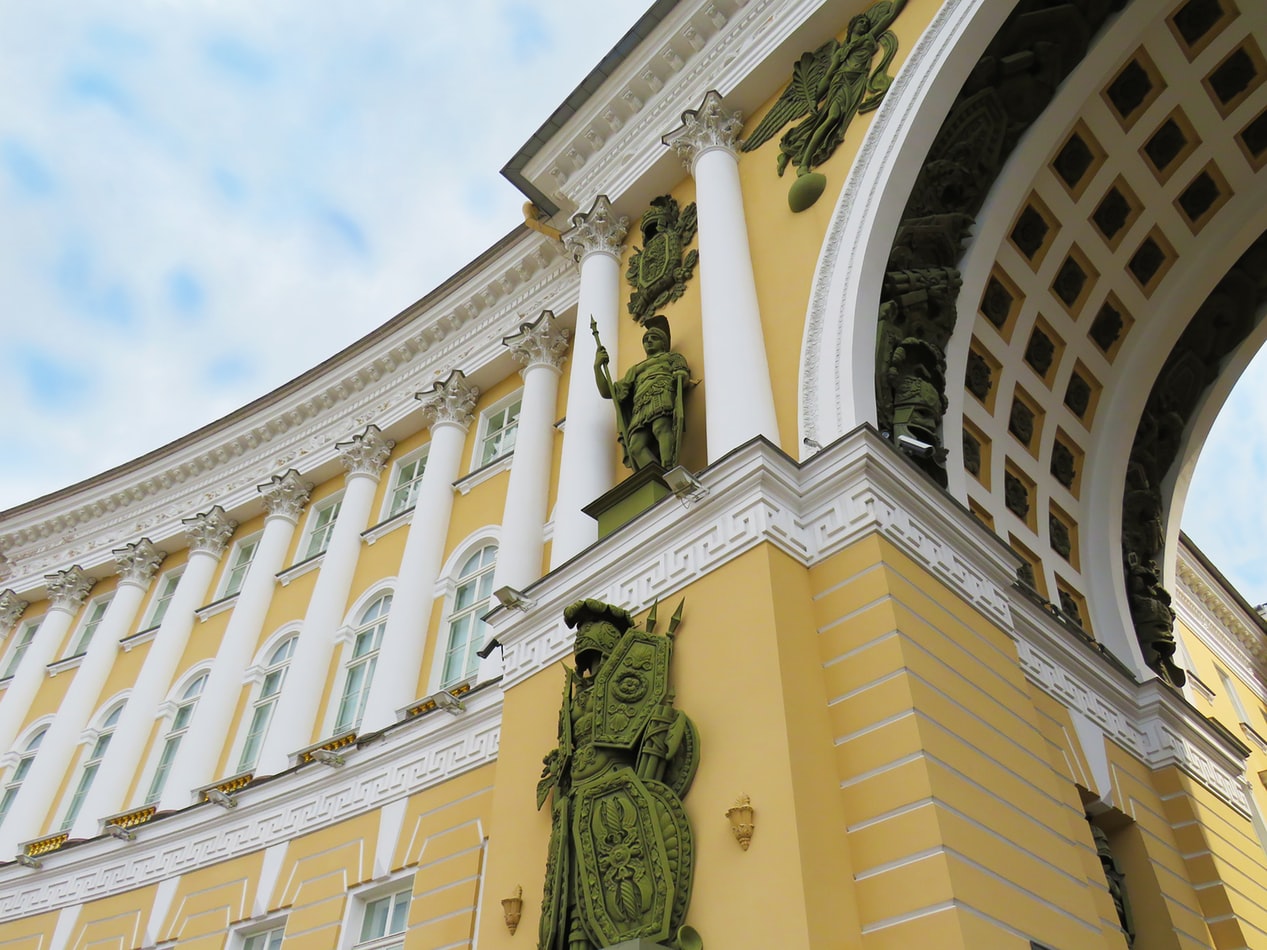 This month, we're interviewing women from all over the world and asking them about their experiences traveling to Russia. We had the privilege of speaking with Jordan McElwain about her experience traveling through the St Petersburg. Here's a glimpse into our conversation.
Tell us about yourself! What do you do when you're not traveling the world? Where do you live? What made you decide to go to your most recent destination?
I grew up and currently live in Fairfax County, Virginia. One of the things that I realized as I traveled the world on Semester at Sea was that I had a lot to discover right in my backyard: in Northern Virginia, the rest of Virginia, and the entire United States. While I am looking forward to going to Italy one day, and my dream vacation is a Mediterranean cruise, I am focusing on exploring the US for a while. I am currently planning a road trip out west in May/June that I am really excited for.
Going to St. Petersburg, Russia wasn't an individual decision, but part of the Semester at Sea voyage I participated in. Nonetheless, I was really excited about visiting, especially as I have been obsessed with the Disney movie Anastasia for as long as I can remember.
How long did you go for? How did you spend your time?
My stay in Russia lasted for four days. I took a tour via the Neva River and canals, a self-guided walking tour of the 'must see' sites, a tour of the Hermitage Museum (the Winter Palace), and a tour of the Summer Palace and gardens. Finally, I got to see Swan Lake performed by the St Petersburg Ballet Group.
What were your most memorable experiences? What were the biggest disappointments?
My most memorable experience was by far the ballet. I danced when I was younger, and found familiarity in the beautiful songs and dances, but everyone who saw the ballet agreed that it was a must-do. My self-guided walking tour with a friend was also a great experience full of little memories, including being talked to in Russian. At the time I only knew one word in the language!
My biggest disappointment in St. Petersburg included spending too much money on things that ultimately weren't worth it (things rather than experiences). Other than that, I think I had heard so much hype about the magic of traveling that I expected something life-changing to happen in every city we stopped in during Semester at Sea. Unfortunately, this did not happen for me in St. Petersburg.
What do you wish you knew before you went?
I wish that I had known how to speak at least a little bit of Russian. This would have made it easier to ask people where to eat, where to shop, etc. We were lucky enough to find a student who was learning English who took us to her favorite bar, taught us a few words in Russian, and gave us a short lesson on Russian culture, but that was not nearly enough.
Any favorite sites/experiences you'd like to recommend?
As far as sites, I would recommend at least seeing The Church of Our Savior on Spilled Blood. It's a 'must see', kind of like seeing the Eiffel Tower in Paris. Next, the Hermitage Museum is not only one of the largest and oldest museums in the world and a magnificent art museum, but it was also the Winter Palace. Yes, the one in Anastasia! A ballet performance is also on the top of my list of recommendations.
Is there anything that women specifically should know before they travel to your destination?
It may have been due to my naïveté, but I did not feel unsafe in St. Petersburg. I followed the standard rules: always travel with a buddy, keep your valuables in a carrier under your clothes, etc., and I did not run into any problems.
The only special advice would be to make sure to bring clothes to practice modesty when you go into the churches. Even if it is not required, it is respectful. I made sure to bring a scarf, wear a dress that covered my knees, and a sweater.
St Petersburg: The Real Deal with Jordan McElwain photo by Unsplash.