Kaliningrad, Russia: The Real Deal with Evelina Semaskevic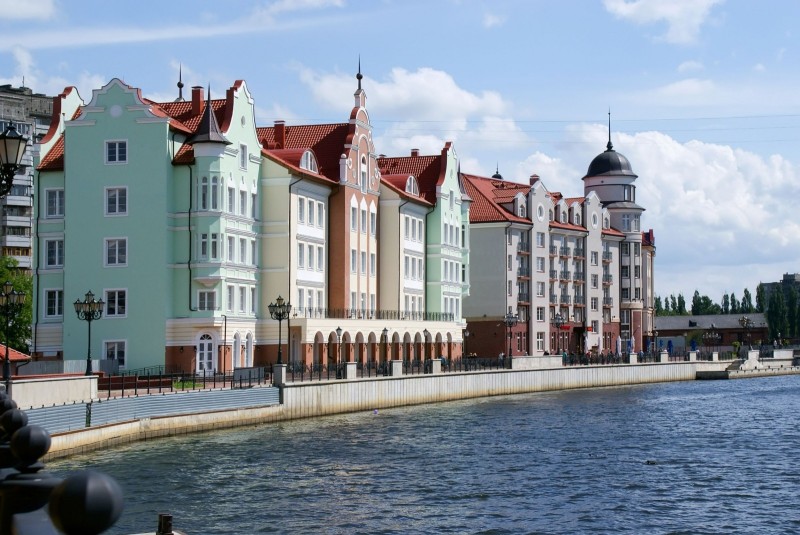 Tell us about yourself! What do you do when you're not traveling the world? Where do you live? What made you decide to go to Kaliningrad?
I have been living in the United Kingdom for almost four years now. I used to live in Essex, but I moved to London this September. I am loving it! I usually spend my time with friends visiting some of London's amazing sights. We love to venture to Southbank, where you can find all manner of things to do. I particularly love the Royal Festival Hall and the amazing free musical lineup on offer throughout the year. I also love to read at home, which is my quiet time and much needed after London's hustle and bustle.
I decided to visit Kaliningrad, in Russia, because my friends had mentioned it so many times. I had heard some really positive things about it and wanted to experience it for myself.
How long did you go for? How did you spend your time?
I was in Kaliningrad for just a week. I wish it could have been longer. It was an amazing trip! I spent most of the week exploring the coastline as well as seeing the sites of Kaliningrad and enjoying the vibrant bar and restaurant scene in the evenings. I did a fair amount of sightseeing. I recommend checking out the brightly coloured Kaliningrad Quay, jam-packed with boutiques and lovely little restaurants, as well as the beautiful Konigsberg Cathedral.
What were your most memorable experiences? What were the biggest disappointments?
Kaliningrad is well-known for its high-quality ice cream, which can be found on every street corner. Just thinking about it makes my mouth water.
One of my fondest memories is of our early morning walks by the seaside, on the stunning Baltic Sea.
The only real negative is the weather, which is just so unpredictable. The sea is also extremely cold: you have to be pretty brave to venture in for a dip. Saying that, I was lucky enough to visit in July, during a mini heatwave.
What do you wish you knew before you went?
Something everyone should know is that credit cards are not accepted everywhere. My advice is to carry some cash with you at all times.
Any favorite restaurants/hotels/hostels/sites you'd like to recommend? Tell us what made them great!
I really enjoyed visiting Kaliningrad Zoo. I would also recommend trying traditional Russian food at one of the excellent restaurants in Kaliningrad. In these places you will find impressive menus, ranging from steak and seafood to delectable deep-fried Camembert.
Check out the Munchausen Monument to take some seriously awesome photos.
As I mentioned, the Baltic Sea is absolutely stunning. I was taken aback by the beautiful golden beaches, stretching for miles. Here you will see a lot of local Russians enjoying the summer heat.
Is there anything that women specifically should know before they travel to Kaliningrad?
I believe that Kaliningrad and Russia as a whole are very safe to travel to, and that women really should not worry about going there. However, it is worth researching where you are visiting as thoroughly as you can, just so that you feel familiar with the area when you get there.
Evelina has travelled across Europe and currently works at Touriocity.com– a tour provider that offers tailor-made city tours around the world.