Baltic Cruise to St Petersburg: The Real Deal with Lori Moore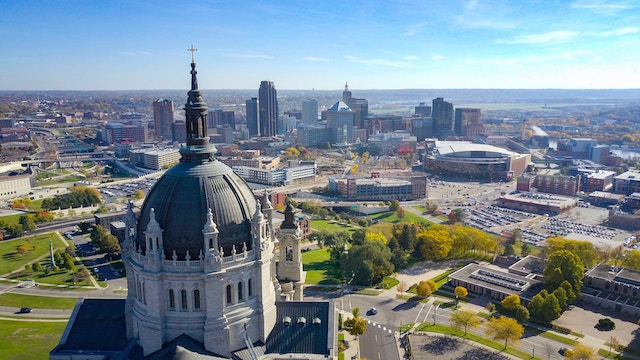 A highlight of Lori's Baltic Cruise to St Petersburg was the stunning Church of the Savior on Spilled Blood. Here's what else she wants you to know!
Tell us about yourself! What do you do when you're not traveling the world? Where do you live?
Hi, I'm Lori and I'm both an adjunct professor and a published author. I live in Louisville, Kentucky with my husband and our little cat, Grady, star of one of my children's books, Grady the Gray Cat Gets Adopted. I enjoy photography and am now teaching myself how to use PhotoShop. I'm also trying to brush up on my German, as Germany is on my bucket list.
How long did you go to Russia for? How did you spend your time?
I went as part of a 12-day Baltic cruise on Royal Caribbean. It started and ended in Harwich, England. We got to visit St Petersburg in Russia, as well as Stockholm, Copenhagen, Helsinki, Oslo and Tallinn.
What were your most memorable experiences? What were the biggest disappointments?
It was quite different entering the country with big—and I mean BIG—soldiers standing everywhere with rifles. It was very intimidating. One of the fun things we did was a walking tour around St. Petersburg. It was raining and I thought I was going to be so disappointed, but even though we were soaking wet in raincoats and umbrellas, our guide was wonderful and we got to see so much of the city on foot.
During our Walking Tour we saw the statue of the Bronze Horseman, a tribute to Peter the Great. The Church of the Savior on Spilled Blood was breathtaking. I can't even count how many photos I took of it, trying to fit it all into the frame. The church was built between 1883 and 1907, and is the most ornate building I've ever seen—and I've been to around 55 countries! Once inside the church, it was even more ornate with 7500 square metres of mosaics that were unbelievably beautiful. The Church of the Savior on Spilled Blood is a must-see. We also toured the Winter Palace. The empresses of the 18th century reconstructed, designed, and decorated it, and brought in an unbelievable number of marble statues and vases.
I bought a couple of beautiful nesting dolls at a street vendor across the street from the Church of Spilled Blood, and even the knick-knacks that were sold at such stalls were so ornate that I took a picture of a vendor's cart.
What surprised me most about St Petersburg were the beautiful bridges and how many people were getting married on them in the two days we were there, which were weekdays. Also, the ornateness of some of the buildings was astounding. This was my first trip to Europe and I had never seen onion-domed buildings or ornate icons.
Because we didn't have visas for Russia, we were only allowed off the ship if we were part of a paid excursion from the ship. Our transportation from port to each sight was by tour bus, but we also took a walking tour. So we weren't able to really get off the beaten path on our own on this particular trip.
Something strange that happened was that there was a fire on the fuel barge that fuelled us overnight, and we were woken by alarms at 4:30 in the morning. We could smell the fumes and the fire. Luckily, neither our ship nor anyone was harmed.
What do you wish you knew before you went?
I wish I had researched the history of St Petersburg and its various name changes, or just anything about it, so that I wouldn't have felt so completely ignorant as we toured.
Any favorite restaurants/hotels/hostels/sites you'd like to recommend? Tell us what made them great!
We stopped at a lovely local restaurant for lunch. I don't remember its name, but I found it interesting that they served us both a glass of champagne and a shot of vodka at lunch!
Is there anything that women specifically should know before they travel to St Petersburg?
Nothing more than any other international destination.
Baltic Cruise to St Petersburg: The Real Deal with Lori Moore photos by Unsplash.