Traveling Solo on a Cruise: I Had the Time of My Life on a Caribbean Cruise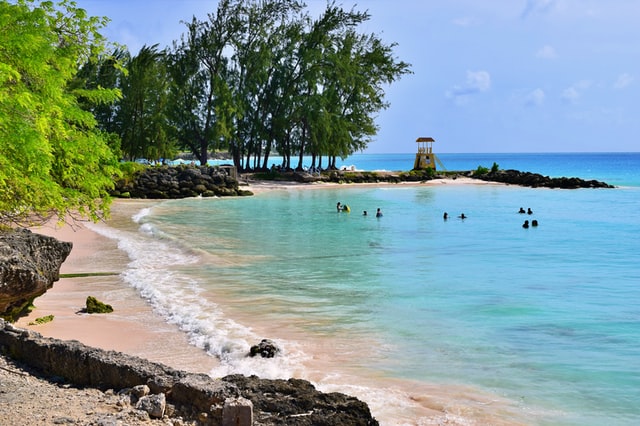 As I was looking for ideas for a trip over the new year, thoughts of sitting on a beach with my feet in the sand, a little breeze gently brushing my skin and the sounds of waves rolling up onto shore would come to mind. My dreams at night were filled with these images. What ended up taking shape a Caribbean cruise.
On this trip, I was traveling solo and have some unique needs in regards to my health. I needed day-to-day plans that were adjustable depending on how my body was feeling on a particular day. Having a single location to unpack and settle in was important. Most of all I needed to see some new sights, feel inspired and enjoy myself. A Caribbean cruise fit that bill well.
I found that the "living" of life can get lost when dealing with chronic illness.
Originally, I was going to talk about traveling with invisible illness for this article. I have fibromyalgia and some other health circumstances, but as I began to sit down and write the article I realized this trip wasn't about having an illness. I wanted to focus on all that I did, and yes there were some adjustments I needed to make, but much more, my trip was about being out and experiencing life. I found that the "living" of life can get lost when dealing with chronic illness. This trip was a wonderful reminder of how much living I have left in my future.
We visited six ports during the voyage. I enjoyed many of them and gave myself permission to relax and take care of myself on the boat at a few of them. There was so much to do on the boat that it was a vacation in itself. I visited the ships spa for a some care and rejuvenation. The part I loved about the spa was a special area they called "The Enclave." It had a hydrotherapy pool with massaging jets for the entire body. There were sensory showers that used color, aromatherapy, and various water temperatures and pressures.
I loved stepping into the Siberian mist shower after time in the sauna or steam rooms. There were also warm and cool stone beds, but the highlight for me was the heated water bed. With the warmth of the water gently hugging my body and the gentle rocking of the ship when we were at sea, it felt as if I was floating on air while spa music gently played in he background. All of this luxury was such a blessing. It helped to reduce the pain levels in my body and made it possible for my body to do more movement and activity throughout the trip.
Traveling Solo on a Cruise: I Had the Time of My Life on a Caribbean Cruise.
Another ship favorite for me was "The Sanctuary." It is an adults-only area on the Sun Deck that Princess Cruise Lines offers on their ships. It offers a quieter alternative to the pool areas. Your lounge chair is reserved so you can come and go as you please. There is a seating area to step out of the sun and enjoy lunch or a light snack.
I enjoyed watching the harbor life during the day I visited. We were in Antigua and I found myself going back and forth between reading a book, looking at the water and people watching. Later that evening I got to watch the sun go down over the beautiful Atlantic waters as we pulled out of port. There was a group of us watching at the front of the boat. I was fortunate to talk with staff a member who talked about being able to watch sunsets like that all over the world.
There is so much to do on a cruise ship. I was aboard the Royal Princess which is a huge vessel! Between guest and crew there was close to 5,000 people aboard. With the shows, activities, pools, spa and gym I was able to be busy when I wanted and quiet when I needed that also. I frequently would find a quiet locale and watch the waves go by. One of my favorites spots was an open air deck at the back of the boat where I would watch the sun come up when were were sailing. It was beautiful, quiet and with only the sounds of water and crew members beginning to set up for the day.
My favorite part of it was being under the stars—looking up and seeing the twinkling white lights against the dark sky.
One of my favorite evenings on the ship was the night I dined in Sabatini's restaurant. It is one of the specialty restaurants onboard. They specialize in multi-course fine Italian dining. It was one of the best meals I have had in a very long time. As I enjoyed fresh antipasti, shrimp and pasta, lobster and a desert, I was once again blessed to watch another Caribbean sunset as we pulled out of the harbor at St. Kitt's. As a single person only needing a small table coupled with the fact that I preferred earlier dinners, I was blessed with many window view tables during my evenings.
After my dinner at Sabatini's I wandered my way up to the Sun Deck for another night of "Movies Under the Stars." That night I believe it was Mission Impossible: Rogue Nation playing on the big screen that overlooks the pool area and open air decks. My favorite part of it was being under the stars—looking up and seeing the twinkling white lights against the dark sky. I'm a little spoiled now, I want to see all movies this way!
It wasn't just time on the boat that made the trip special. I enjoyed several of the ports of call. One of my favorites was St. Lucia. I enjoyed a coastal cruise that included the picturesque Marigot Bay, the Pitons that rise over 2,000 feet out of the ocean and are located just past the town of Soufrière, and the coastal views of the island and small fishing villages. I would love to come back sometime and explore the island. I really loved the feel of the area and energy of the people. Guest enjoyed music and dancing on the boat while sipping Rum Punch and eating sandwiches with the St. Lucia famous "banana ketchup."
My favorite excursion was in Barbados. I took a morning tour hosted by local professional photographer Ronnie Carrington. We visited various scenic parts of the island to practice our photography skills. It was a relaxing atmosphere filled with beautiful views and lots of island history.
Of course there was another opportunity for some more rum punch, but I found my way along the beach instead for some seaside pictures. I loved the eastern side of the island for its more sparse population (the western side of the island is heavily populated) and the fresh ocean breeze. There is nothing between the island of Barbados and the continent of Africa but the trade winds blowing over 3,000 miles of ocean. It was literally a breath of fresh air!
It was disappointing, so I sighed, looked out over the incredible water and quickly got over it.
I also visited the island of St. John when we were in port at the island of St. Thomas in the US Virgin Islands. Close to two-thirds of the island is a national park, and one of my life bucket list items is to visit all of the US national parks. This one did not disappoint. It is definitely an island I would love to go back to and spend some time exploring. It has lush green forests, white sand beaches and the beautiful turquoise waters the Caribbean is so famous for. The beach we visited was the world famous Trunk Bay Beach. I chose this excursion because the beach is home to an underwater snorkeling path.
This is similar to a walking path but underwater; it follows a coral reef and you snorkel it. I was disappointed when I was informed I was not allowed to snorkel because I was a solo traveler— a policy that was not included in the excursion literature by the cruise line or tour group until I was standing on the beach getting ready.
It was disappointing, so I sighed, looked out over the incredible water and quickly got over it. It was so stunning! I enjoyed the beach area and spent a lot of time taking photographs. It was everything I had envisioned in my dreams a month and a half before. I was soaking up the sun as a light Caribbean breeze blew by. My feet were dug into white sand as I sat on the beach watched the blue waters gently rolling in and out. That's what I call living life!
Top photo by Unsplash.