5 Tips for Planning Your African Safari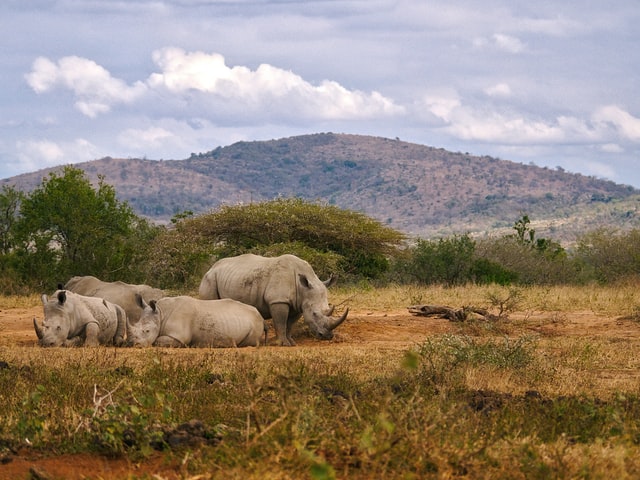 An African safari trip isn't your standard travel experience. Sojourning across the plains of Africa could be a once-in-a-lifetime journey. There's nothing more exhilarating than glimpsing wildlife in their untamed world.
Sir David Attenborough says that Africa is "the only place on earth to see the full majesty of nature" and "there's nowhere in the world where wildlife puts on a greater show." I can't help but agree.
Here's five tips on how to make the most out of your African safari experience.
5 Tips for Planning Your African Safari
1. Decide on your safari destination and get your timing right
There are eight countries in Africa that are popular safari destinations: Botswana, Namibia, South Africa, Zambia and Zimbabwe in Southern Africa and Kenya, Tanzania, Uganda in East Africa. East Africa is known for the Masai Mara National Park and the yearly wildebeest migration from July to October.
That's the dry season and the busiest and most crowded season at the national park. Wildlife is easier to spot during the dry season as the bush is less dense and wildlife gather around waterholes. There are also fewer mosquitoes during this time.
2. Bring warm clothes that can be layered
Most people have the impression that Africa is a hot continent. However, it can get chilly in winter, especially after the sun sets. Take a warm fleece jacket to layer on during chilly morning drives and zip-off pants to keep cool in the afternoons.
3. Bring binoculars or a zoom lens for your camera
It definitely helps if you've a pair of binocular with you on a safari so that you could spot wildlife in the distance. Alternatively, use zoom lens on your DSLR or mirrorless camera and you can watch wildlife from the viewfinder of your camera. That was what I did during my African safari trip, and I could even snap pictures while observing animals through my camera viewfinder which was great.
4. Take the right malaria prophylaxis
Malaria runs rampant in many parts of Africa and its national parks. Some areas are resistant to certain malaria drugs, so take the right ones. It's best to visit a travel clinic so that a specialised doctor or nurse can advise the best malaria prophylaxis for you.
Plan to obtain your antimalarials a few weeks before your trip so that you can test them out before you go. That way, if there's any side effects you'll have time to make the switch to a different malaria prophylaxis. Also, some antimalarial drugs have to be taken two weeks prior to travel. Keep in mind that no antimalarial drug is 100% effective; you would need to use mosquito repellents (preferably at least 50% DEET) and/or sleep in a mosquito net.
5. Manage your expectations: seeing the big 5 isn't guaranteed
The Big Five is an antiquated list (circa 19th century) of game animals including the lion, African elephant, leopard, rhinoceros and Cape buffalo. These African wildlife were the most difficult to track on foot. A safari in Africa may be a once-in-a-lifetime trip for you, but it's important to manage your expectations and be laid back about what you see, or do not see.
Nature is unpredictable, and guides have absolutely no control over the wildlife. I didn't manage to see a leopard on my safari trip, and I have to accept it as part of the experience. You can always go on a second trip next time; it's a good excuse to visit again!
Going on a safari is definitely an experience you have to put on your bucket list. The savanna plains in Africa are possibly our planet's greatest theater, and you have to see it for yourself. Hopefully these tips will help you to enjoy your African safari even more! Safari njema! (That's 'have a good trip' in Swahili).
Have you traveled on an African Safari? How was you trip? Email us at [email protected] for information about sharing your experience and advice with the Pink Pangea community. We can't wait to hear from you.
Photo by Unsplash.