From Ballerina to Entrepreneur: A Conversation with MissCareer/Less Founder Virág Gulyás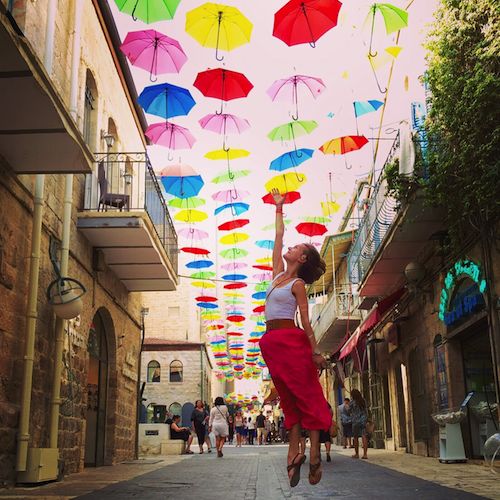 At a recent School of Shine event in Tel Aviv, I had the pleasure of meeting Virág Gulyás, a Hungarian expat living in Belgium, and a ballerina-turned-entrepreneur. After giving up an international career in ballet, Virág decided to search for something to do that truly made her happy. The search was long and challenging and led to the founding of MissCareer/Less, an e-zine that empowers women to embrace change. Virág was full of passion for what she does, and it was a pleasure learning more about what has inspired her new path.
When did you start traveling? Tell us about your first big adventure.
I started to travel as a ballerina, and this opened up the world for me. I was born into communism, and ballet enabled me to travel outside of my country. Each year, one or two people were chosen from my school to spend the summer abroad. When I was 14, I was lucky enough to be chosen to go to Spain. I traveled there alone and it was the biggest adventure.
What was it like to travel to non-Communist countries back then?
I was four when the Berlin Wall fell so I can't say that I remember how the world was then, but seeing my parents who dreamt of the chance to travel, and hearing their stories, made me appreciate the era that I lived in. By the time I was six, my parents were able to get out of Hungary for the first time, and we went to Italy. I was mesmerized by the nightlife, and I marched down the streets of Italy and asked my parents to leave me there. Of course, they didn't. But my parents encouraged me to go and see the world and to enjoy what they weren't able to when they were young.
I understand that you've lived and worked in multiple places. Can you tell me about your "first life," as you call it, as a ballerina and how you shifted your career path?
First, I was a professional ballerina. I started ballet school at the age of three or four and started dancing in Hungary by the age of nine. After I graduated from ballet school at 18, I got a contract in Zurich and danced with the company for two years. But towards the end, I started to feel like something was missing. It's always hard to answer why I shifted away from dance. Basically, my soul was injured. It's a tough life with a lot of competition. I felt like I didn't want to give everything up for the stage any longer. So, I searched for another company that might inspire me and got an offer from the Royal Ballet in Denmark, but I turned down the contract.
I moved back to Hungary and experienced a one-month blackout. I had no idea what was next. I had lived my whole life on the stage in pointe shoes. I decided to enroll in a British university in Hungary, where everything was taught in English and I didn't need to choose what I wanted to study during the first year. I was terrified in the beginning because the only thing I knew was the ballet world.
But four years later, I got a job at the Ministry of National Economy in Hungary, and a few months later, I found myself in Brussels, where I worked as a diplomat for Hungary. I got into EU policy, and from the outside, it looked like an amazing job. But politics has many sides–and not every side is nice. It was a great experience, but I needed to shift from politics because I wasn't creating anything.
In Brussels, I got a job at a private firm as a marketing communications coordinator. There, I met my boyfriend, who was the son of the company's owner, so I felt like I had to leave.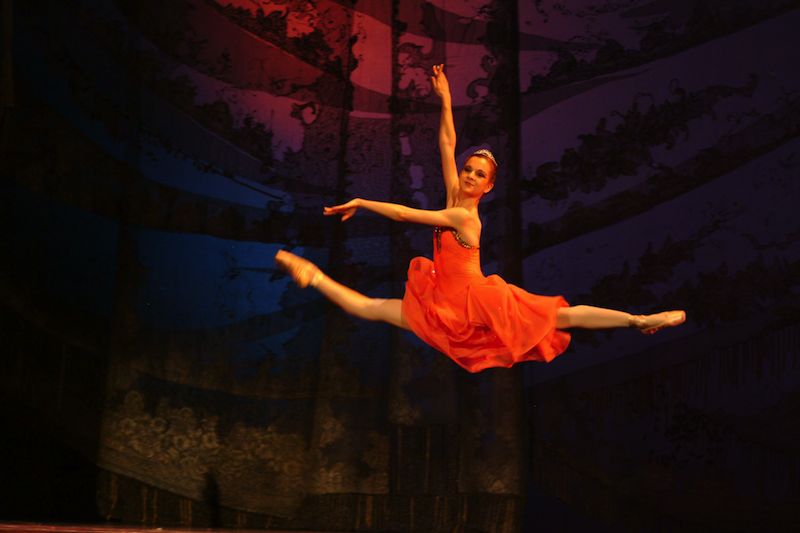 Is that when you started MissCareer/Less?
Well, at this point, I immediately started looking for another job because that's what society wants and I knew that I couldn't be unemployed. I got interviews, but none of the jobs worked out. And finally my boyfriend, who is a big supporter, said, "Maybe it's time for you to sit down and think about what you really want to do in your life."
It was the first time that I invested time in myself. In ballet, I never had to think about what I wanted. But now, I had to find my identity. So, I started to write short stories on a blog, and I found that storytelling helped me figure out my passion.
I then took my savings and went to NYU to study for three months. There, I was living the dream, and I met people who talked about careers and the careerless life. We were all in our 30s and yet, we were all careerless. People were opening up to me and I couldn't stop interviewing them and writing about them.
When I returned to Brussels, I came up with the idea to make a platform where women can be honest about our career situations and how we manage our lives with or without a career, and what having a career really means.
What is the goal of MissCareer/Less?
I believe in the power of storytelling, and I am committed to creating a new generation of women who are empowered through storytelling. When you tell your story, you help empower others and you overcome your own challenges. MissCareer/Less is for women of all ages who are looking to make a change in their lives.
It looks like the MissCareer/Less team is made up of expat women who live all the world. Why do you think MissCareer/Less especially draws women who love to travel?
Our core group represents 10 different countries and cultures. We all live outside of our home country and that's part of the change we've experienced. That has changed our careers and how we view ourselves.
As someone who is passionate about work and travel, how do you balance the two?
My aim is to have a setup where I am able to work and travel. I've been out of a proper office for one-and-a-half years and it's challenging but exciting. I'm a freelance writer and Chief Editor and Founder of MissCareer/Less, and I really hope to make a base for myself in order to sustain myself. This is important to me because I'm not living in my own country, and I don't know where I'll live in the future. Right now, my boyfriend and I are facing the question of where to settle in the future–Hungary or Israel [where my boyfriend is from]–and that also requires me to be flexible.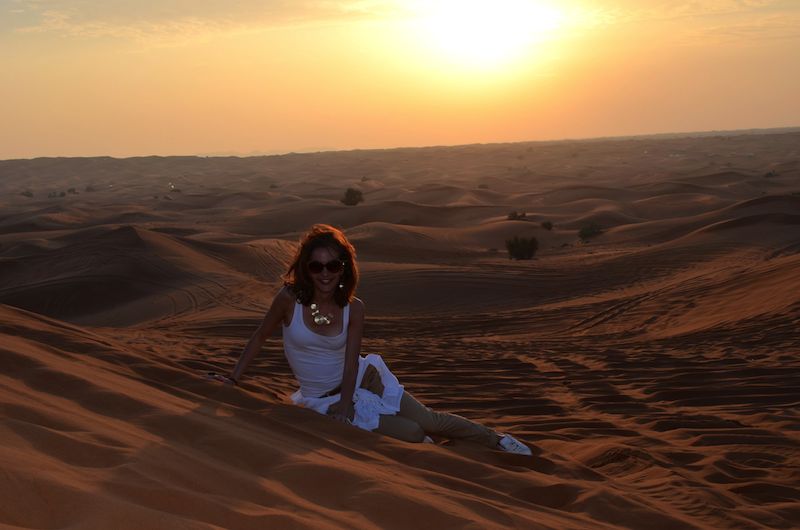 What are your tips for women experiencing a big change in their lives?
The biggest lesson I've learned is that plan b is better than plan a. Your change route is plan b, and if you've already thought about changing, then you you have to change. If you were happy with where you were, then you wouldn't have considered changing. Have the courage to change and go for it! Life is filled with changes, and you have to be a risk taker. Making the change will be terrifying, but you're going to be thankful for it in the end.
You're right–change can be scary! How do you fight the blues that sometimes come along with a big change?
Yoga and meditation help a lot, as does writing in my journal. Every morning, I sit down with a cup of coffee and my journal and just let it out. That sets my mood for the day. Also, without traveling, I would simply go crazy! You can travel on a budget, or even in your own city. Go to another side of it and get lost in the streets.
Is there anything else you'd like to share with the Pink Pangea community?
Don't be afraid to travel solo. Even though I am in a relationship that I'm happy in, I still made a decision to spend one week each year traveling alone. When you travel solo, you get out of your comfort zone, face your fears, and make your own decisions.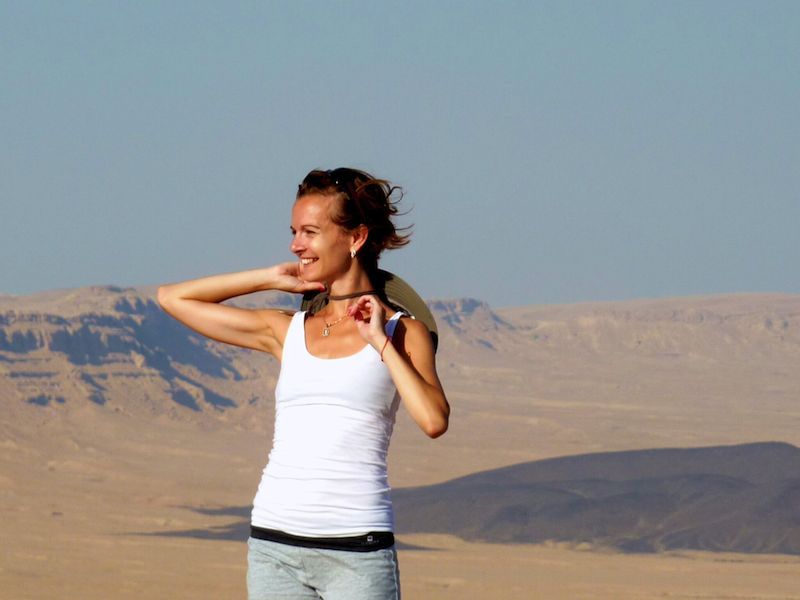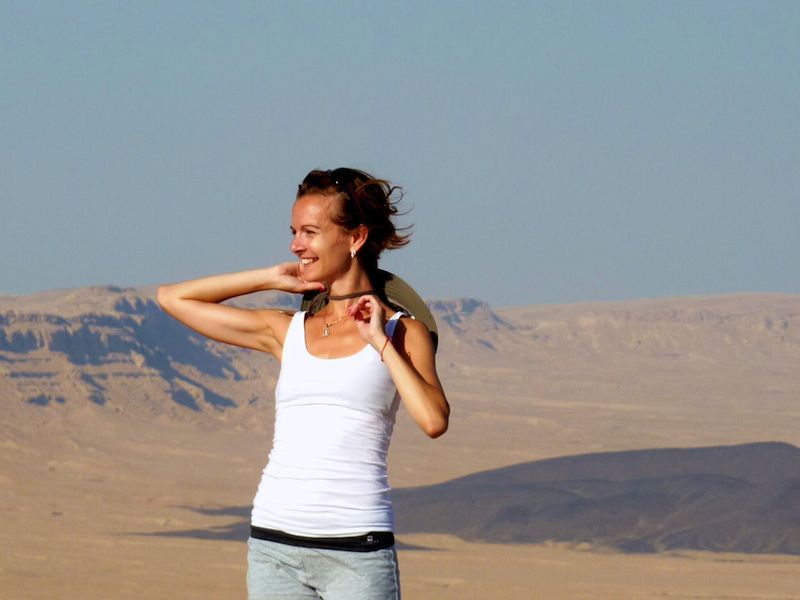 Photos by Virág Gulyás.