AIDS in South Africa: Fighting Stigma with Love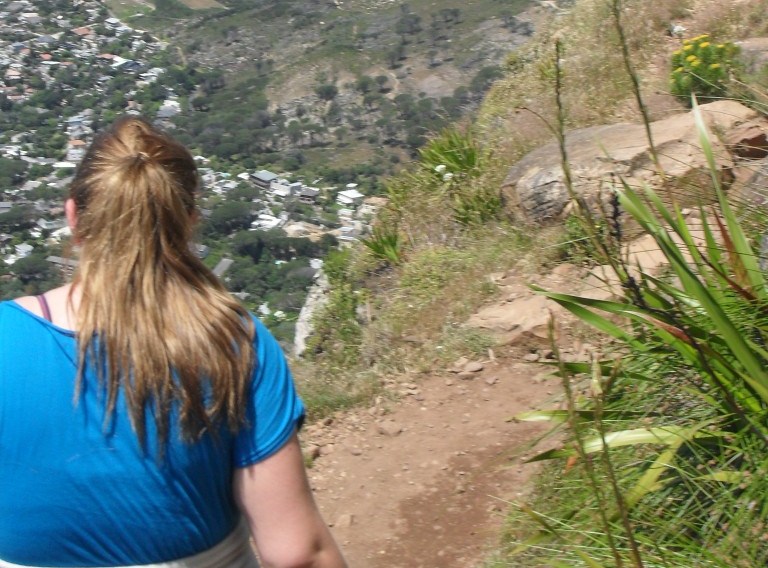 Before I arrived in the country most affected by HIV and AIDS, I realized that I would not be able to prepare for what I would find in South Africa. The stigmas that surround HIV and AIDS are still as damaging and devastating as the disease itself. Few people were willing to speak about it because so many had such close ties to it. Around campus students wore shirts that said "HIV positive" in hopes of encouraging discussion.
During my time in South Africa, I knew that I had two options: I could either ignore the reality of HIV and AIDS (even though it was all around me), or I could confront it head-on and try to help. I decided to get involved. I figured no matter how insignificant I thought my actions were, they had to matter to someone.
I chose to volunteer at a community centre for children infected or affected by HIV and AIDS. Some weeks I worked with the younger children, other weeks the older groups. But no matter what age, I opened my heart to them and loved them, the thing they longed for the most. It was harder to connect with the younger children because they only spoke Xhosa and there was no translator. To be honest, I was probably one of the first white girls many of them had ever seen. One boy, around the age of four, grabbed my hand one day and just examined it gently, then looked me in the eyes and smiled.
The centre itself was located up on a hill across a couple blocks from Rhodes University campus. The outside yard was filled with swings and jungle gyms while the outside of the building was covered in kids' artwork. The inside had testing rooms, consultation rooms, a kitchen, and a room for playing and was also all plastered with children's paintings and posters.
Some days were harder than others and I would return to campus in tears. One girl, around the age of fourteen, was in a sexual relationship with a man in his fifties and had been having sex since she was eight years old. She was also an alcoholic. Her eyes were filled with pain and her hopelessness broke my heart. Her views on love and relationships were so jaded that it was extremely hard to connect to her.
Other days I just played and laughed a lot. There was a group of five guys, aged fifteen to seventeen, who were in school at an elementary school level, and were labelled as thugs and low-lives. No one had any hope for them and before I met them, I was continually warned that they would be rude and try to steal my jewelry. But the boys were very different than what I expected. They were just kids who wanted to be accepted and loved. They were nothing but respectful to me. We played soccer and they smiled, a glimmer of hope in their eyes. Nothing will come close to the feeling I had leaving the centre that day. I was reminded that even though some days were hard, I had to continue coming and helping out in my own small way.
The centre taught me a lot about love. On the last day of volunteering I witnessed and truly learned how universal love is. I was able to help these kids and even if it seemed insignificant at first, I was doing something, and that was a lot better than nothing in my eyes. Upon leaving the centre for the last time, the woman, who helped coordinate my visits, informed me of new plans for the centre to become a school for the community. It reminded and encouraged me to always dream big. Instead of helping twenty children a day, the centre will soon be able to help eighty! The direction and growth planned for the centre made me hope for South Africa and for those living with HIV and AIDS.
The topic of HIV and AIDS is not one people talk openly about. It has a stigma that needs to be deconstructed, and soon, before it is too late. The relationship between poverty and HIV and AIDS is a harsh reality facing South Africa. The segregation that still faces South Africa is the aftermath of apartheid and has allowed this disease to flourish. The high HIV and AIDS count in South Africa is a direct result of apartheid, not because South Africans are sex-crazed or less educated than the rest of the world. I saw this poverty and segregation firsthand, and have to keep helping because I have a voice for those children who do not. I cannot give up on them.
To get involved in the fight against HIV and AIDS, join the ONE campaign at one.org and let your voice be heard.
Photo by Mollie Munro.