How I Face Change While Traveling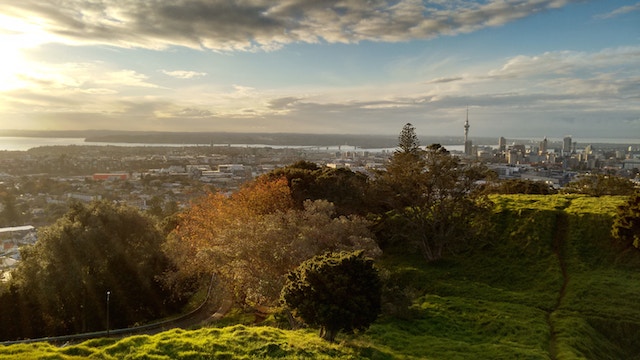 The fire station siren in Coromandel Town sounds exactly like the tornado warning I heard as a child in the Midwest. Though I know it has a different meaning in New Zealand, I can't stop the speeding pulse, the pounding heart, or the instinctive rush to close the windows and find a basement.
It is difficult to break old patterns, even when you're someplace new. How many mornings have I gotten up, swum laps at a local pool, and gone to work? I've kept that routine in Boston, in Oregon, in Auckland, and now in a tiny town of less than 1,500 people on the coast of the Coromandel Peninsula.
While traveling provides exciting growing experiences, it can also make you feel like a fish out of water when learning how to navigate a new country, culture, and language. More than exercise, those 30-40 minutes of uninterrupted swimming serve in place of coffee, provide daily meditation, and often will be the only time alone I'll have all day.
Being a swimmer is also something I consider to be one of my defining characteristics, having swum competitively from age five to college. Some lessons, like not looking for a funnel cloud when you hear a siren, result in necessary changes, while it's important to hold onto other practices that make us who we are.
Here are a few personal habits I've been monitoring during my travels.
1. I've stopped opening my mouth in the shower.
I can hear some of you asking why I used to open my mouth in the shower in the first place. Two reasons: 1) force of habit from years of swimming and 2) I brush my teeth in the shower. Before you judge, I never brushed my teeth in the shower until my new housemate in Boston in 2011 confessed he did it.
I'm a fan of trying new things, so one day I did, and immediately became hooked. It combines two of my favorite things: efficiency and cleanliness. But, when you've spent time in parts of the world where ingesting the local water will necessitate spending quality time in the bathroom NOT in the shower but instead getting friendly with the porcelain throne, you learn to keep your mouth shut.
2. I've continued my caretaking ways.
I may only be 30 years old, but I've been the mother figure of every group of friends for as long as I can remember. I'm the one who has a pocketbook with everything from Band-Aids to a harmonica in it; whatever we might need at any given moment. It's not that I intentionally mother people, per se, so much as making sure we're all comfortable, satiated, and having the best time we could possibly be having.
In short, I'm the "hostess with the mostess," whether that's organizing the menu and movies for a 12-person New Year's Eve dinner-slumber party in a mansion in Oregon; prepping the food and rounding up the gear for a two-day, five-person camping trip in New Zealand on a beach with no local amenities; or scrounging for breakfast every morning from wherever we ended up the night before when backpacking with friends through the Middle East.
3. I've learned to ask what date format is needed.
As an American, I'm used to writing the month, then the date, and then the year. In places like New Zealand, they write the date, then the month, and then the year. This might seem trivial, but when filling out official paperwork, imagine the problems when you record your birthdate as 09/12/85 instead of 12/09/85.
If your birthdate on a form doesn't match the birthdate on your identification, things like visas, bank accounts, and tax documents can become invalid, be denied, or go missing. Now, regardless of the country I'm in, I always double-check what date format the person or form is looking for to avoid any drastic outcomes.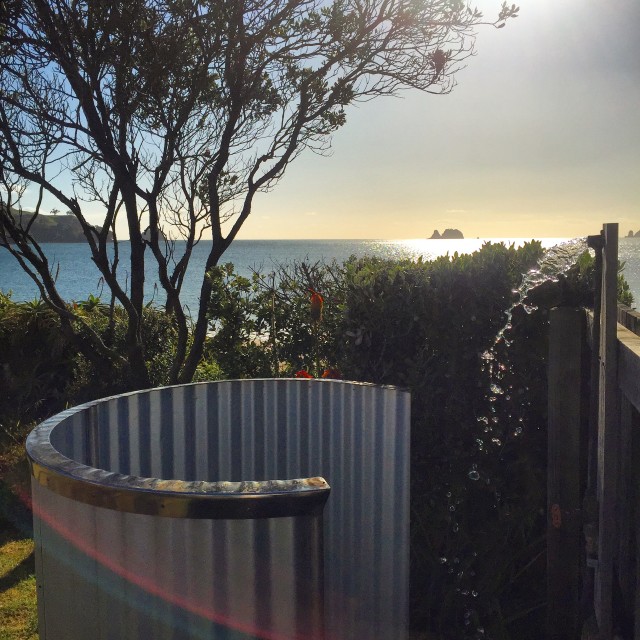 4. I still make time for skincare.
Similar to swimming, one of the habits that centers me is taking care of my skin. I always have lip balm and lotion in my purse, and even when "packing light," I bring face soap, face lotion, body wash, body lotion, and various topical medicines. If I'm in a sunny climate, I have sunscreen and aloe; in a cold climate, I bring extra moisturizer. And, I look for famous local products to try, like the AHAVA Dead Sea mud masks in Israel or the Wild Ferns Rotorua mud I've been enjoying in New Zealand.
Have I also learned words in other languages, discovered new favorite foods, and grown more confident as a result of traveling? Absolutely. Just recently, I walked up and down a block, stopping at every business to ask if they were hiring. Despite being nervous, I pasted on a smile and went looking for work. While I'm proud of these interior transformations, like tectonic plates shifting to reveal a lava-hot stream of courage, when I ground myself in the little moments—organizing a beach trip and keeping my mouth closed when washing the sand from my hair afterward—I'm not scared to face changes, but am able to embrace them as part of the new me.
How I Face Change While Traveling top photo by Mathew Waters on Unsplash additional photos in this article are by BrocheAroe Fabian.