Celebration and Shattered Honour in Karachi, Pakistan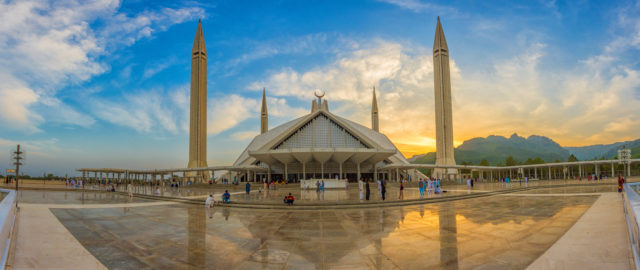 Aqua, turquoise, navy, cobalt, lapis… no. They belong to not just a family of a particular colour, but multitude of hues: amaranth, crimson, gold, amber, magenta, emerald and others that I do not know what to call. Manufactured in the city of Hyderabad, these clinking choorian, bangles, are bought by shopkeepers throughout Pakistan at wholesale rates. I am in the vibrant city of Karachi, in the midst of throng of women outside Uzma Shopping Center on Chaand Raat, the night before Eid. Young girls sit on the pavement, lifting their henna-adorned forearms to dry in the breezeless weather of September. Despite sweating, the middle-aged women sit patiently on the dirty ground as the henna bedecks intricate and minute brownish green swirls, speckles and floral designs on their hands.
After gorging ourselves on paratha seekh kebab rolls and hot chai at Hot and Spicy in Khadda Market, Zamzama, my brother-in-law, drives my sister-in-law and me to Uzma. He waits in the car while we pass through the maze of women sitting on the floor. Behind us, the car's speakers that are blasting English trance music have been muffled with the Pakistani love song, "Teray Bina Jeena Nahi"–"Don't Want to Live Without You", blaring out from a nearby grocery store. The sky is a navy blue sari decorated with a thousand sequin stars. This is a night to relish; this is a night to thank God for his unlimited bounties: "So which of the favors of your Lord would you deny?" (Quran 55:13)
I finally reach the shop of vivid sparkling colours. The floor to ceiling shelves are stacked with various combinations of glass bangles. Some are the classic plain gleaming ones, others are thread woven, velvet coated or sprinkled with glitter. These bangles are the natives, and the bazaar is a city on its own: Karachi.
I ask the shopkeeper to fetch the coral pink glass bangles from the shelf behind him. Heavy perspiration has made peculiar wet patterns on the back of his kameez. Even though it is hot and humid, on this night the shops are open till 2 or even 3 a.m. Usually women are not allowed to go to the market so late at night, but this nocturnal visit is nothing to be ashamed of. In the morning, on Eid, I will boast to my immediate family about buying these bangles at 1 a.m.
Each bangle in this shop is a symbol of a divergent ethnicity, migrating from various cities within Pakistan and its neighbouring regions: Afghanistan, India, Bangladesh, Burma, Iran, China. Each bangle is reflective of Karachi itself, a city of 16.62 million.
This year, throughout Pakistan, many women will have been deprived of the joyous sound of bangles clinking together. It is another year in which women have been murdered in the name of honour.
As I slide a dozen coral pink glass bangles onto my hands, two break, leaving two horizontal scratches on the ulnar border of my hand. A few beads of blood appear. This year, throughout Pakistan, many women will have been deprived of the joyous sound of bangles clinking together. It is another year in which women have been murdered in the name of honour, in their own homes, by their own relatives: 28 year old Samia Shahid was raped and strangled to death by her ex-husband, Chaudhry Muhammad Shakeel; 18 year old Bakhtawar was butchered with a pair of scissors by her father, Akhtar Hussain; 26 year old Qandeel Baloch was asphyxiated by her brother, Waseem Azeem.
This Eid-al-Adha, everything has been forgotten, like always. Once more, the thought of slaughtered women has been replaced with that of cows, goats and camels. They are all sacrificed to please God. The qawwalis of Amjad Sabri have been replaced with exuberant Hindi Bollywood songs. The echoes of screams have been suppressed with the tinkling of multi-coloured bangles.
In the morning, the blood of animals rather than humans will flow. I pay Rs. 250 for the bangles, and wipe the specks of blood from my hand. This will not be forgotten, once written.
Celebration and Shattered Honour in Karachi, Pakistan photo credit: unsplash.com