7 Reasons to Visit Toronto for a City Break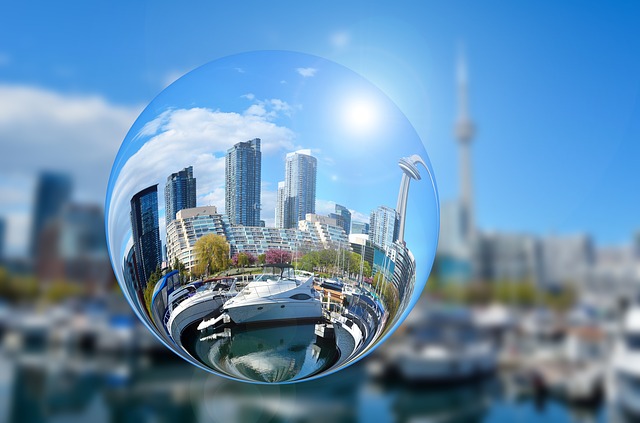 I'm not a fan of big cities. I'm actually not a big fan of crowds, excessive noise or the 'morning rush' either. Although I recognize all the benefits and perks of living in a metropolis, I still choose to not live in one because I just feel like I can't follow most cities' rhythm. To my surprise, Toronto turned out to be nothing like the big cities that I know, and I found myself very relaxed during my stay there. Here are seven reasons why you should visit Toronto for a city break.
7 Reasons to Visit Toronto for a City Break
1.     The vibe of Toronto is very chilled
Any city's vibe usually depends on its urban planning, activities it has to offer, and its people. Toronto has a perfect combination of all these things – the city itself offers a lot of greenery and quiet spots to relax in, so most people you meet live at a slightly slower pace than inhabitants of other big cities.
Downtown might not be the most chilled-out part of Toronto, but if you walk around and visit some other interesting quarters you won't find the typical rush and crowd everywhere. People stop on the street and talk to each other, and there is little chance that someone will randomly bump into you without looking where they are walking.
2.     Toronto's lake and islands are a small paradise
The great adventure of Toronto is its proximity to Lake Ontario. You can reach Toronto's small islands in 15 minutes by taking a pleasant ride on the ferry.
You can even take your bike on the ferry (or rent one oin the island), and bike around the three little islands. Toronto's islands are a perfect place to spend sunny days with family or friends – you can find nice beaches, lots of green space, and entertainment like golf, kayaking and more, as well as cafés and restaurants to sit and enjoy the beautiful surroundings.
Out of the three islands, my favourite was Ward's Island, which has the nicest outdoor café with live music and amazing veggie burgers. It's also the perfect spot to see the most beautiful Toronto sunsets.
3.     You can bike anywhere you want
Good news for bike lovers – Toronto is very flat and has bike paths all over the city! You can bike basically anywhere. I don't really like biking in big cities because I don't feel comfortable manoeuvring between cars, but biking in Toronto was one of my favourite things to do.
Even when it comes to changing lane or biking on the street itself drivers are very understanding and relaxed, so you never feel like someone can accidentally run into you. There is also no honking or screaming from car windows like I have experienced when biking in other big cities.
4.     Amazing tea houses will help you disconnect
Toronto offers extremely relaxing spaces, where not only can you chill out drinking delicious tea, but also play board games, participate in workshops, and connect with the local community. Those places are different from regular coffee shops because of their interior design and the activities they offer.
At one, I had the pleasure to listen to very relaxing music as I enjoyed a small tea ceremony. The chai I ordered there was one of the best I've ever had. If you're a tea lover and you happen to be in Toronto, you should definitely check out one of the tea houses in the city.
5.     Lots of parks and green spaces for nature lovers
Toronto has a lot to offer to all nature lovers. Everyone who wants to escape the city for a while should visit High Park, which is the biggest green area in the city. Depending on the season you can swim in the pool or ice-skate, and bike or even ski around the park.
There is plenty of room for picnics, outdoor sports, sunbathing, and grabbing a bite to eat in the small cafés. Even if you don't find yourself close to High Park, there's a pretty good chance that just around the corner there will be a smartly-designed green space you can relax in.
6.     Open street events
At certain times, the streets are closed to vehicles and opened to people who can walk, bike, run, and enjoy different activities on the way. Local shops and services put up their stands so you can chat with the owners and get to know your area better.
Although these events bring many people to the streets, you still feel the relaxing atmosphere in the air – no one is rushing, no one is pushing, everyone is just enjoying.
7.     Toronto's people are polite, helpful, and trustful
Torontonians are as sweet as honey! I had a problem figuring out how to get from the airport to the city centre, and a random girl offered to help me without me even having to ask. The bus driver charged me less for a ticket because I didn't have enough coins to pay the full fare, and every person I asked for directions would really try to help.
At some point I also got free muffins and cakes because the bakery that I happened to step into was just about to close. I didn't meet even one rude person there, and I really enjoyed the fact that everything and everyone was just going with the flow.
7 Reasons to Visit Toronto for a City Break Related Reading
4 Unique Things to Do in Toronto
What to Pack for a Toronto Winter Weekend
Have you traveled to Toronto, Canada? How was your trip? Email us at [email protected] for information about sharing your experience and advice with the Pink Pangea community. We can't wait to hear from you.
Photo credit for 7 Reasons to Visit Toronto by Jodi Marie Smith.